Career in Economics and Commerce
Economics is a science which studies and analyses how goods and services are produced, sold and bought. An economist is a person who analyses this data to come up with solutions which helps in the development of the country.
Economics and Commerce is the study of that determines the production, distribution and consumption of goods and services. Confused? Well, business activities usually have two aspects, producing goods or offering services (like banking). These goods and services are used and consumed by millions of people in the country. Economics studies these very activities of production, distribution and consumption.
A student studying Economy and Commerce is trained in management, microeconomics, macroeconomics, labour relations, public finance, industrial economics, accounting, banking, financial risk management etc. A degree in Economics and Commerce would open up many opportunities for students. Some of the areas in which Economics and Commerce graduates can specialise in such as accounting, actuarial science, financial crime and governance, marketing, business economics, econometrics, international economics, environmental economics etc.
Top Colleges
Economics has emerged as one of the most decisive streams that govern the world now. There are many colleges across the world that imparts quality education in Economics and Commerce. Commerce is offered as an undergraduate course only in the common wealth nations. In all other countries, they come under business management courses. Following are the top colleges in India and other countries: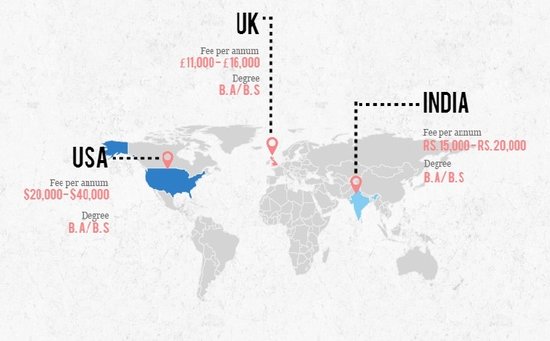 INDIA
Shri Ram College of Commerce (SRCC) | Lady Shri Ram College for Women | St. Xavier's College,Kolkata
UK
University of Oxford | University of Surrey | University of Warwick
USA
Massachusetts Institute of Technology | Harvard University | Princeton University
Career Prospects
Economists have a tremendous scope in the 21st century. They are the ones who study the ways of a society by using resources like raw materials, labour, machinery, and land to produce goods and services. There are opportunities in many industries that you can look for after graduating in Economics and Commerce:
Actuarial Studies
Business Management and Organisations
Corporate Governance
Finance
Financial Crime and Governance
Jobs & Salary
Economists, in particular, are hired by local, state, and federal government agencies. The duties of a government economist are diverse and in large part depend on the particular government agency. As an Economics and Commerce graduate, here are some of the eminent brands you might get associated with:
Deloitte and Touché
Macquarie North America Ltd
Protiviti
Standard Chartered
JP Morgan
As an entrepreneur with a background in Economics and Commerce, you would be able to access financial situations better and take competent decisions for your company. You could open up a firm servicing and helping clients with their taxes, insurance and investments. Alternatively, you could also work as a consultant for multinational organisations giving them advice on their financial matters.
Pros & Cons
Pros:
High paying careers
Several specialisations
Jobs available in a variety of industries
Opportunities to travel
Cons:
Low rate of growth
Time consuming
The job requires precision and is therefore stressful
Confused about which career to take?
Know which career is best for you?
International Educational Gateway Pvt. Ltd. © 2019
.
All Rights Reserved
.
Univariety