Fashion Stylist The Golden Globe Awards, the Cannes film festival, the New York Fashion Week – are some of the biggest, most eagerly awaited events every year, passionately discussed and critiqued by fashion experts and novices alike.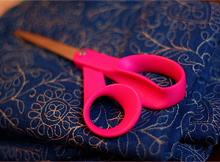 Fashion design is an area of art & design which uses design and natural beauty to enhance the quality and aesthetics of clothing and accessories. Fashion Designers are creative people with the correct mix of aesthetic sense and creative thinking who can work wonders with different types of fabric.
International Educational Gateway Pvt. Ltd. © 2019
.
All Rights Reserved
.
Univariety