"When the times change, so do we". When Barack Obama, the former President of the United States of America said this, he didn't only mean it in political terms. He meant it for every aspect of a person's life. That includes the changing trends of college and school admission, and how parents have adapted to them, then and now. 
What parents look for in schools and universities now has drastically changed compared to how it was before. In school admissions or the college admission process, parents are looking at how schools can equip their child in overall development, and not only academically. 
The primary reason for this change in parents then and now is mainly demographics. According to statistics, 34% of parents today are between the ages of 25 to 40. This makes them 'millennials'. School admissions and college admissions were done before with limited knowledge and word-of-mouth.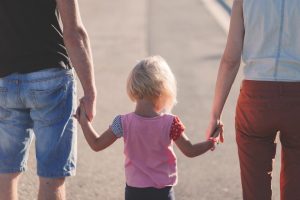 Today, not only the children but also their parents are looking at a more holistic view of school admissions for their children. Keeping a closer look at how schools can mould their child into more than being academically inclined. This is also where career counselling comes in. Guidance counsellors help parents with a list of schools that can help their child develop, in every aspect.
Being in a digital age, where information is accessible with the tap of a finger, schools and colleges are looking to enhance their digital presence. Not only so, but also enrich the experience of students and parents by making them a part of their school community. 
However, this is just the tip of the iceberg. Many dimensions come into play when we look at how parents are addressing school admissions for their children. Let's look at comparison as to how parents were then, and how they have changed with the times. 
Here's our analysis on parents – Then vs Now
| | | |
| --- | --- | --- |
| | Then | Now |
| Holistic Education | Focused on marks | Focused on the overall development of their child |
| Success Stories | Success stories were not a factor. | Parents are interested in how the school has contributed to the success of students. |
| Public Opinion | Played an important role then | Public opinion is an important factor. However, parents rely on their research. |
| Quality of Teachers | Teachers were not questioned and all of them were believed to be good. | Parents wish to know everything about the person who is teaching their child. |
| Digital Experience | The digital experience was minimal. | The digital presence of the school is a primary method of research for parents. |
| School Admission Structure | School admission structure was not an important factor for parents. | The structure of school admissions plays an important role for parents today. |
| Fee | Fees were an important factor for parents then. | Today, fees do play an important role but come after the quality of education. |
| Infrastructure | Parents compared a good infrastructure to good quality education. | Good Infrastructure of a school should be among the basics for new age parents. |
Holistic Education
Before the school admission process, the first thing that many parents today are looking for their child is – Holistic education. Now, this term has been popular in today's times, but what does it mean?
Holistic education is when a child is engaged from every aspect of his or her development, mind and body. Until recently, education revolved around marks, especially in India. If a child has scored good marks in the subject, college admissions for parents were a breeze. 
But now, parents of children who have scored well, are looking for schools and colleges that focus on every aspect of their child. From extracurricular activities to class engagement, exposure to various subjects and ideas, more. 
Success Stories
Success stories were not a part of factors that played an important role in school admissions. This was for parents, then. This was mainly due to the lack of information, and more so, the lack of access to that information.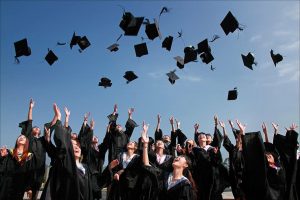 However, parents today want to know how school or college has played a role in a child's path to success. They are interested in alumni stories, success stories and more that can help them understand how a school can enable their child to achieve success in whatever they wish to pursue. 
Public Opinion
There has been an evolution in 'public opinion' as a factor for school admission for parents. From word of mouth to digital reviews, parents then, and parents now still pay attention to public opinion. Perhaps in their way. 
Before, the public opinion for school admissions mattered, only if the student was good in academics. A classic example of this is "Sharma Ji's son has got into this school, it must be great". 
Now, it's different. Public opinion still matters, especially if it's online as 'Reviews'. Google reviews, parent testimonials, and other social media presence of the school are what parents now are looking for. If they see a majority of parents talking positively about the school, then it becomes a check to start school admissions. If they are negative, parents either research more or move on to the next school.
Quality of Teachers
For school admissions, parents before didn't go into the micro factors that made a school a good one. If the overall reputation and legacy were a good one, it was automatically understood that the teachers were good as well.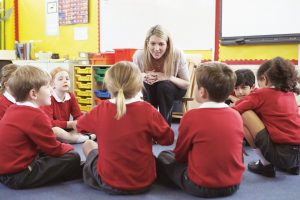 However, now, parents want to know everything about the school. Especially the quality of the teachers. Due to this, they research more and speak to other parents who know the teaching faculty of the school, and how they can help their child. 
Apart from this, many parents take the help of career counselling to know in-depth, the faculty of the school and their methods of teaching students. 
Digital Experience
Living in the digital age, millennial parents have adapted to the digital trends that are often seen on various social media platforms. With this, they also expect the school to have an adequate digital presence and an experience around that. 
School website

Social media presence

Engaging on Google reviews

These are some of the aspects millennial parents take a look at during the school admission process. This was something that parents before could not do. The lack of technology and the limitations in engaging with the school was responsible for parents taking the school at their word. 
Apart from this, the school admission process, fees and infrastructure have been predominant factors for parents. Addressing these factors has seen a gradual change through the years for parents then and now. Millennial parents have a benchmark expectation when it comes to infrastructure that parents before did not consider. 
Similarly, with the fees, parents then were more attentive about the fees compared to now. Millennial parents do consider the fees, but if they know that their children will receive a holistic education, fees are not a constraint. 
After talking to many parents and researching more on their behaviour, we can conclude that parents now are much more invested in their children's education from school admissions to going on their career path.
Today, with the help of career counselling, parents are much more aware of the school admission and the entire process in detail to ensure overall development of their child. If you wish to know more on how career guidance can help you understand school admissions in depth, book a demo session with our expert counsellors today!