"Studying abroad?"
"Why?"
"There are so many colleges in India, why waste so much money?'
Most of us have been in a conversation like this, with many people. From parents to relatives, to even strangers. 
But what is the reason?
Is it really this difficult to study abroad, or is it just a misconception, a myth?
This is what we aim to do, to bust these myths so that there is nothing standing between you and your dream education!
In 2019, as per the Ministry of External Affairs, around 588,931 students from India went abroad to study. In 2020 (even with COVID-19), the number of students from India studying abroad was 261,406.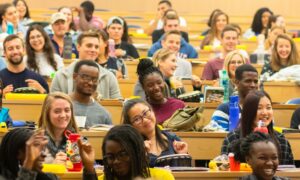 Studying abroad can get scary. However, with a little bit of help, adequate planning and research, it can be your dream education! 
So let's take a look at some of the most common myths around studying abroad. 
Myth 1: Studying abroad is EXPENSIVE
Even though the myth should be, "Studying abroad is more expensive", this is easily the number 1 myth around studying abroad. 
Studying abroad may be expensive, but it is not that expensive if you do a thorough research. More importantly, if you decide on a course, country and college according to your budget. 
While this research can be time-consuming, it is required. Based on the course, country and college, you can make an informed decision with a targeted approach. This is what career guidance is and this is what we do. REALLY WELL.
With the COVID-19 pandemic, education has taken a turn. In India, it has ignited a lot of changes related to the structure, syllabus, etc. On the other hand, abroad, a paradigm shift has occurred when it comes to accepting foreign students. 
Colleges have released additional financial aid opportunities for foreign students to empower their student-relevance approach to education. Focusing on the overall student development and not just academically. 
Now, you can check the course, or college fee from the comfort of your home with our fee calculator tool. You can search for colleges, courses and in different countries as well. 
Myth 2: Education abroad is all Fun and Games
We have seen and spoken to many students offering them guidance in terms of choosing a career. From them, there were many who would want to choose to study abroad. 
While some wished to pursue an education that would enrich their lives, others thought otherwise. Many think that studying abroad would be a 2 or a 3-year vacation, an escape from their current life.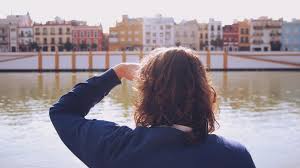 But a vacation seldom lasts for 3 years. (We wish it did).
Studying abroad is a whole new experience. Where you can get exposed to or expose yourself to new cultures, languages, food, work, and more. 
Many of us have a preconceived notion that when studying abroad, students get distracted by the cultural shift and get carried away. But that is not the case. 
Most students have to support themselves financially along with studying. This often includes working multiple jobs and weekend shifts to ensure that they are financially able to take care of their expenses. 
Myth 3: Studying abroad is not safe
Another very common question we have been asked is, "Is it safe?"
Yes, it is. Universities abroad keep a very high standard of student safety and they are highly ranked when it comes to safety as a whole. 
Most colleges abroad have student safety cells and have a zero-tolerance policy on harassment, racism, etc. Students and faculty are bound to follow these rules in place strictly to make sure students from all over the world are feeling safe. 
However, it is still important to research adequately the safety norms and procedures that colleges have. You can always compare colleges as well in terms of various aspects that can help you make an informed decision.
Myth 4: Employers do not give adequate importance to education abroad
There is a skepticism revolving around the job opportunities for students who study abroad. However, this is not true. Employers, today, look at education from a holistic perspective and not just marks.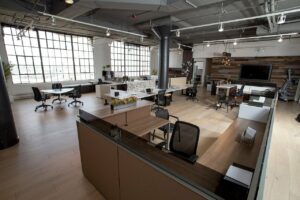 When it comes to that, an abroad education can be the perfect requirement for a job after you enter the industry. With exposure to multiple aspects of education and life, students can be better adapted to a job environment. 
As many multinational corporations make their way into the Indian market, the job demand has been seeing a considerable rise. Since the past few years, there have been many students who come back after their education abroad and get placed in companies in the country. 
Employers associate potential candidates who have studied abroad with the following skills:
International exposure

Great social skills

Strong problem-solving skills

Advanced communication skills and language proficiency

Self-reliance

Risk-taking

Understanding cross-cultural dynamics

Flexibility and adaptability

Global network
Myth 5: Scholarships are difficult to obtain
There are mainly two types of scholarships offered for international students:

Both these scholarships are available for undergraduate students. However, in most cases, a need-based scholarship is offered for undergraduate students. It may be difficult to get a scholarship. However, it depends on the college, the requirement of the scholarship, and also the country. 
However, if you wish to study abroad, you can apply for scholarships from various regional or financial institutions as well. 
One of the most common scholarships offered by colleges is a partial or full waiver on tuition fees for outstanding international students. 
You can contact the international students' community or the financial aid office at your target universities to understand the scholarship requirements better. Or you can always check our scholarship finder to get a fair understanding of it before you contact universities.
In India, students who wish to study abroad are usually always in dilemma. Not in terms of which university or college they wish to choose, but what they say when people ask them, 'Why'. 
It is important to understand that studying abroad has its set of unique advantages and that it can overcome its disadvantages, only if allowed to do so. So start today, Book a Session with our expert counsellors to know more, and understand better.