What does pursuing a career in commerce mean for you as a student? 
What does it entail?
And more importantly, what are the available career paths?
These are some of the most common questions that students ask when they wish to pursue a career in commerce. 
But we know how important the role of Commerce is in the world. From trade to the stock market, to connecting producers to consumers. This and more is how Commerce is relevant in the world, daily.
"Commerce changes the fate and genius of nations" – Thomas Gray.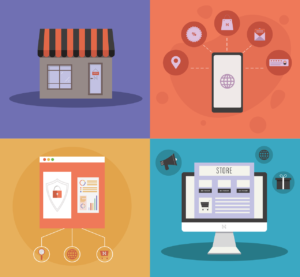 So once you complete your 10th or even 12th, and you wish to pursue a career in Commerce, here are some of the career paths for you. 
Chartered Accountant
Chartered Accountancy or CA has been among the most prolific career options for students who wish to pursue a career in commerce.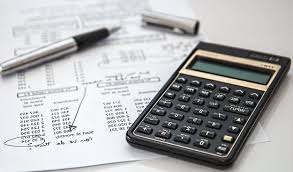 The road to becoming a chartered accountant is tough, but once you reach the top level, it is nothing but rewarding. Chartered Accountancy courses come in different levels and bypassing each examination, you can make it to the next level. 
Due to its difficulty, students often resort to additional help to clear these levels and finally earn the title of a Chartered Accountant. As a career in commerce, CA is much more demanding than a regular course in commerce. 
Some of the subjects that a student has to master to become a Chartered Accountant are:
Accountancy

Financial Management

Taxation

Ethics and Communication

Corporate Law
To know more about the particulars of Chartered Accountancy, Book a 30-minute Session with us today!
Company Secretary
Often misunderstood as a career in commerce, a Company Secretary is among the top career choices in Commerce. The course for a Company Secretary falls under the Institute of Company Secretaries of India (ICSI). 
Students choosing this as a career in commerce must have a keen interest in company laws and the other policies that govern a company and its employees. Like a professional Chartered Accounting course, a Company Secretary course also comprises various levels. 
The course will give you an in-depth understanding of the legal aspects of a company. Along with this, it also helps you understand the other important aspects that are essential for a company to run successfully.
Certified Financial Planner
If you have a knack for finances and planning, this career in commerce could be for you! 
A Certified Financial Planner's job is anything but easy. But also, rewarding to the fullest.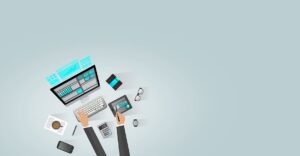 Offering an in-depth analysis of the various financial instruments and effectively planning an assortment of these instruments is a key function of a Certified Financial Planner. The course to become a Certified Financial Planner is offered by the Financial Planning Standards Board India (FPSB). 
Being among the top careers in commerce, a Certified Financial Planner's role is multifold. Through the course, you would have to be an expert in financial planning, knowledge of all financial instruments, taxation, retirement planning, estate planning, and more. 
To choose this career in Commerce, it is important to understand if you are meant for it. How? Through the Ideal Career Test, helps you realise how relevant a course would be to you, and vice-versa!
Investment Banker
Most of you have watched movies in Investment Banking, or even shows. 
Being an Investment Banker is NOT like how they are portrayed in the movies. And, even if they are, the road to becoming an Investment Banker is anything but easy. 
What does an Investment Banker do? He or she is an advocate of the banking sector who raises capital for individuals and businesses. Apart from this, they also provide financial consulting services to their clients. 
As a career in commerce, Investment Banking has rapidly picked up pace in the world due to its high demand. Corporations and individuals/entrepreneurs alike have expressed interest in hiring top Investment Bankers or firms to take care of their money. 
An Investment Banker must be a wizard of crunching numbers and be all about analytics to ensure that their clients are benefited from their services. 
Being an integral part of raising money from the market, to initialising and finalising mergers or sales, you would have to be at the top of your game at all times!
Human Resource Management
Human Resource personnel or HR as they are commonly called play an integral role in the working of a company. It has become increasingly popular as a career in commerce through the past few years.
With the increasing need of hiring an efficient and effective workforce, the job of a Human Resource Manager is choosing the creme-de-la-creme from the many applicants for a job.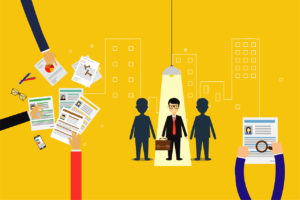 If you wish to choose Human Resource Management as a career in commerce after your 10th or 12th, there are certain options you can choose from. Most students choose to study commerce after 10th and then opt for a Bachelor's in Business Administration. After which, students go for a Masters in Business Administration with a specialisation in Human Resource Management. 
This gives them a clear insight into how the corporate world is and what it would take for them to work effectively.
Actuarial Science
If you love numbers and wish to get married to them, this career in Commerce could be your calling! 
Actuarial Science, as a term, may not be widely known. However, its function is highly important in the working of an organization. Through statistics and mathematical models, you as an Actuary would have to assess financial risks and devise strategies to prevent and control potential risks to an organisation. 
Actuarial Science as a career has seen an increasing scope in both private and government sectors due to its high relevance. To pursue a career in this field, colleges in India and abroad offer this subject as a major or specialization.
As a student of Commerce, you are exposed to a wide range of career opportunities even before you enter college. However, having a clear path to pursuing YOUR career from all the others is where the challenge lies. What is it you are a perfect fit for? To answer this and other questions, you can Book a Session with our expert counsellors today!