The National Institutional Ranking Framework is an evaluation of the top colleges in the country. 
In 2021, its 6th edition, around 6,000 colleges participated in the NIRF rankings. 
Every year we spent in an institution, we were evaluated. NIRF is THE evaluation for institutions across India!
From 4 categories in 2016, NIRF has increased the number of categories to 11 in 2021. 
Overall

University

College

Pharmacy

Medical

Engineering

Architecture

Law

Research

ARIIA (Atal Ranking of Institutions of Innovation Achievements)
In this blog, let's take a look at which colleges fared well in the Overall Category.
NIRF Rankings 2021 – Overall Category
1 – Indian Institute of Technology, Madras
The Indian Institute of Technology, Madras or IIT Madras has been among the most fabled educational institutions in the country. Established in 1959, IIT Madras has been deemed as an Institution of National Importance. 
IIT Madras is not your regular institute for technological sciences. It not only boasts of offering various engineering and science disciplines, but also offers a Humanities and Social Sciences department that offers Masters and PhD courses.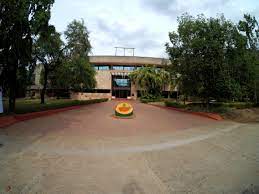 The Indian Institute of Technology, Madras offers a wide range of courses in the fields of engineering and sciences. Students can apply through IIT JEE and/or JEE Advanced exams. 
Admission to IIT Madras may be difficult, but not impossible. Understanding your passion and working towards it is the first step through effective career guidance. 
2 – Indian Institute of Science, Bangalore
Established more than 100 years ago, the Indian Institute of Science has been the pinnacle of education in India. The university offers top-notch education in the fields of science, management, technology, and design.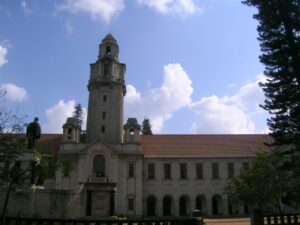 The Indian Institute of Science offers:
Bachelor's Degree Programs

Master's Degree Programs

Doctoral Degree Programs
Being among the top colleges in India, IISc offers students a 4-year Bachelors of Science program (Research). Along with this, the institute also offers a 5-year Integrated Masters of Science program in 6 disciplines.
But how do you know which discipline is meant for you? 
Choosing your preferred subjects for your further studies starts in school. Confusion is normal when it comes to choosing subjects. But we at Univariety understand this and provide a path to clarity with our unique Subject Selector Test. How? By understanding YOU. 
3 – Indian Institute of Technology, Bombay
At number 3 of the NIRF Rankings comes the Indian Institute of Technology, Bombay. IIT, Bombay has been among the top colleges for engineering in India since its establishment in 1958.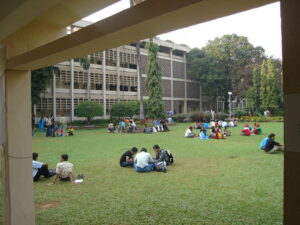 IIT, Bombay is famously known for its 2 years, 4 year and 5-year programs in various disciplines in engineering. Apart from this, the institute also has a department dedicated to Public Policy offering a Master's in Public Policy that offers 5 primary research areas:
Digital societies

Structural Inequalities

Environments

Markets and Governance

Technology and Society
Being a member of the 'Links to Asia by Organizing Traineeship and Student Exchange', the institute has been actively involved in student and scholar exchange between leading universities in Europe and Asia. 
The relevance and importance of engineering and science have drastically increased in the past 5 years. But the COVID-19 pandemic has proved to be a catalyst for education in engineering and science. So what are the relevant engineering courses for the post COVID world? Click here to know more!
4 – Indian Institute of Technology, Delhi
The Indian Institute of Technology, Delhi is at number 4 of the NIRF rankings 2021. Established 60 years ago, IIT, Delhi has been deemed as an Institute of National Importance. Along with this, the institute has been given the status of Institute of Eminence by the Government of India.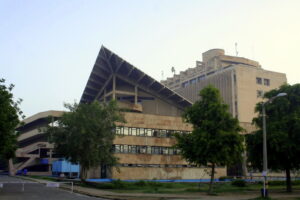 Coming to academics, IIT Delhi offers programs of Bachelor in Technology and Masters in Technology in various fields. Students must take the JEE – Advanced exam to be eligible for college admissions. 
IIT Delhi also has a Management School that offers a full-time MBA program along with introducing a Department of Design. The Department of Design offers a Design course enabled to promote research and education on design. 
5 – Indian Institute of Technology, Kanpur
The Indian Institute of Technology in Kanpur has been considered a 'legendary' institution in India. One of the reasons why is the wide range of courses in different fields such as Engineering, Science, Humanities and Social Sciences, Technology, Management, and Design.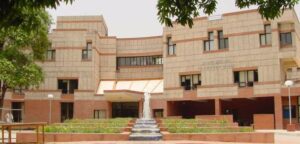 What makes IIT Kanpur rank fifth in the NIRF Rankings 2021?
IIT Kanpur offers B.Tech programs in:

Aerospace Engineering

Bioengineering and Biological sciences.

Computer Science and Engineering

Electrical Engineering

Mechanical Engineering

Civil Engineering

Materials Science and Engineering

The institute offers a 4-year Bachelor of Science program in Sciences. 

Apart from M.Tech, PhD, and MSc courses, IIT Kanpur also offers Masters in Design and a Masters in Business Administration. 

Admission to IIT Kanpur is based on a Joint Entrance Test – Advanced for their Graduate and Post-Graduate courses in the Engineering and Technology courses. 
9 – Jawaharlal Nehru University
Ranked number 9, the Jawaharlal Nehru University or JNU is the only college that offers a STEAM education in the top 10 list of NIRF Rankings. STEAM education or Science, Technology, Engineering,  Arts, Management has gained immense popularity in the past decade. 
The aim of STEAM education is to use Arts as a means to offer creative and dynamic solutions to real world problems. The Jawaharlal Nehru University offers courses across different disciplines of Arts and Humanities.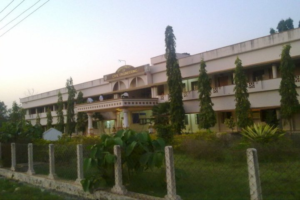 The Bachelor of Arts or Undergraduate program at JNU offers a 3-year program in various languages such as Arabic, Korean, German, Persian, Russian, Spanish, etc. Along with this, The M.A. or Postgraduate program offers a Masters degree in different disciplines such as:
The Jawaharlal Nehru University offers admissions to all Undergraduate and Postgraduate courses through their entrance test through the National Testing Agency (NTA).
The NIRF Rankings has been a benchmark for all the colleges in India. To know more about these colleges, entrance tests, admissions, etc. Book a Session with our counsellors today!