Schools across the world are increasingly shifting the focus on creating valuable outcomes and experiences. School success is now about making a long-term difference in student lives. Many schools have also adapted the best marketing practices to make a unique place for themselves in the minds of parents and students. 
Univariety works extensively with high schools in India. In fact, we are the largest high school network in the country. Our experience in working with schools, along with the students, parents, and counsellors has helped us gain a 360-degree understanding of the education space.
Univariety's Observations
The one area in which many schools probably need to gear up more is on the 'real' impact front. The two main questions your school must consider are:
Your school may have hundreds of successful high school graduates – but are most of them still regularly in touch with you?

Are parents and students outside your school completely aware of your school's contribution to the success of your students?
Schools also need to gauge how prospective parents perceive them and regularly check the school's website, its ratings, and online presence. 
Reviews & Ratings – Going Beyond The Numbers
The user-based ratings for your school would be the indicator of the environment and culture that you have created. Most searches for schools happen online! Hence the number of stars against your school name can make a big difference in the way your school is perceived.

How Do Ratings & Stars Work?
Each time you get a review or rating, your school name gets more attention. Search engines work extensively based on these ratings to optimise searches and their results. The more reviews and ratings your school gets, the more credibility that adds to your brand name!
When your website gets searched more often, or when you have regular online activities and updates from the school's end, your brand name becomes more identifiable online. With increased credibility, your school's website gains a lot of traction as well. This helps attract many new visitors to your school's website.
Thanks to search engines, even in cases in which a prospective parent searches for just a curriculum, school facilities, or a locality near your institution, your school name could appear in the suggested results! 
What Do Ratings & Reviews Lead To?
A good online presence could mean that your school would get a larger number of admission conversions than usual – year after year. This is possible because good ratings mean that your school has a trustworthy identity and image online. Parents and admission seekers can view all the information they need, whenever they want!. Undoubtedly, a great school brand image and a better brand perception can lead many willing, prospective parents to your school – and therefore successful admission conversions too!
Your Social Proof
Most schools have a limited set of events or communities for their alumni – unlike their college counterparts! Colleges and universities have successfully utilised the power of their alumni and regularly stay in touch with their outgoing batches.
Ratings and reviews play a vital part in the change that can help your school transform for the future. This means that what your alumni (and their parents) share as user feedback could work the magic by making your brand more trustworthy.
Engaging with alumni is very important as they have been a part of your environment and setting for a long time! When they share their experiences, thoughts, feedback, or any sort of recommendation it would carry a higher weightage than any other stakeholder's review. 
Unlike an advertisement model or celebrity, the alumni do not have any external expectations. Based on our work and being a pioneer in the alumni space, we know that your alumni would be more than happy and excited when they get recognised by the school and remembered by their principals, teachers, and fellow students. 
This also gives your school the humane touch and hence new parents and outsiders can relate with your institution better. Your school must regularly engage with them and create value through engagement activities; such as networking events, webinars, interaction sessions, mentoring opportunities and more.
Experience The Difference
The number of alumni reviews usually increase after they receive the benefits of school networking and connections! After any alumni engagement activity or event, schools have seen increased positive reviews and encouraging feedback. If your alumni are in regular touch with your school in the present day, you can only imagine the additional number of quality ratings and reviews that you could get because of their recent experiences! 
Recommendations and review 'stars' coming from such a genuine source are the best social proof for your school! After all, they are 'the' ones who have been there, done that – and so they can vouch for their personal experience without any bias.
The Univariety Factor
Univariety has helped many schools make successful transformations and realise tangible outcomes. What makes us different is the fact that we work with all stakeholders in the education space. Hence this has helped us understand the expectations of each one of them and spot the missing pieces, much better than anyone else.
We help schools with their marketing strategies, through our deep work with alumni, to make the right impact. We enable schools to utilise their untapped asset segment (the alumni) and make their outreach efforts more valuable. 
You can connect with your alumni and create value for your present students with our system that serves as the bridge between them. Our robust alumni engagement and impact system has been designed to be a win-win for your school as well as your alumni. 
Once implemented, it begins the process of regular and diverse engagement with your alumni. This also includes reaching out to your long-lost alumni who may have been a part of your school a decade or more ago!
Ready To Transform
Every school wants to deliver the best – for which they also invest a lot of time, money, and effort to make it possible. But are the successful outcomes always visible to the parents who are yet to consider your school for admissions? 
Well, not always! When parents, new or present, see the success stories of your alumni and all the student outcomes you have helped create, then they can understand your school's commitment and role without a doubt. Find out from us about how the Ryan International Group of Schools reinvented its outreach and marketing approach.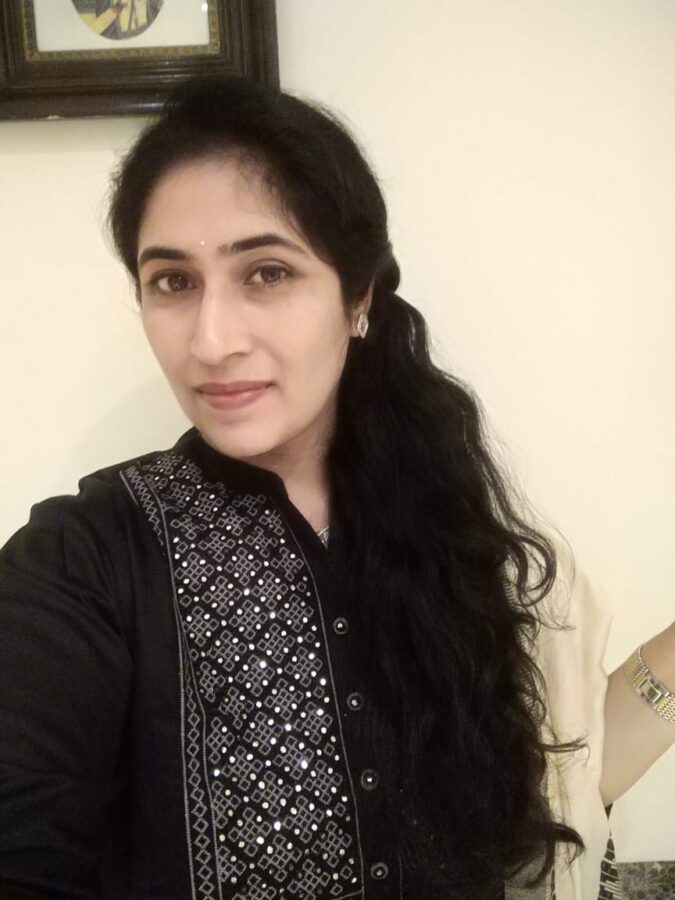 Nisha is an ex-banker, who has also worked in the IT industry. Being a 'chai ke saath book' lover, she decided to take forward her love for writing through blogs. When she's not making her own DIY cosmetics and jewellery, she tries growing her own veggies at home and experiments with new ways to reuse trash. An avid yoga enthusiast, she is also a trained instructor.