Every year millions of Indian students aspire to enrol on study abroad programs. Even after an increase in travel restrictions because of the COVID pandemic, the number of students applying for international study destinations has doubled in the past year. And Canada is one of the most popular study destinations among those students. Studies suggest that every year more than 100,000 students from India apply to Canadian universities. 
So why is Canada such a popular study destination? 
It is because of premier universities like Carleton University that has made studying abroad accessible to international students.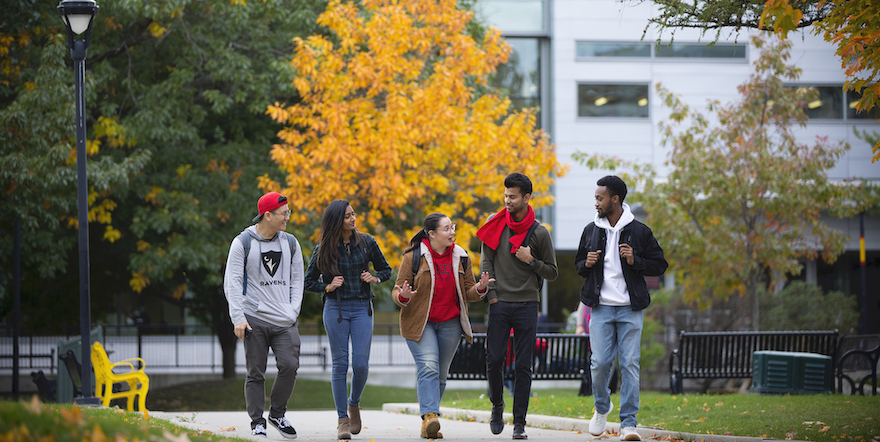 While studying abroad is aspirational for thousands of students and their parents, often lack of information and expenses can dampen their enthusiasm. Choosing the right university for international students hinges on many factors – 
Immigration laws

Campus environment for International Students

Range of courses and degrees offered to students

Fees, Funding, and Financial aid

Information about admission and visa requirements
Carleton University stands out among all other study abroad destinations because of the steps they have taken not only to support international students but also the extensive and open communication they have established to educate students about their programs. 
Let's get to know why Carleton University is the right university for you if you too aspire to study abroad at a premier global university. 
Carleton University Campus Experience – Living in the Heart of Canada's Capital City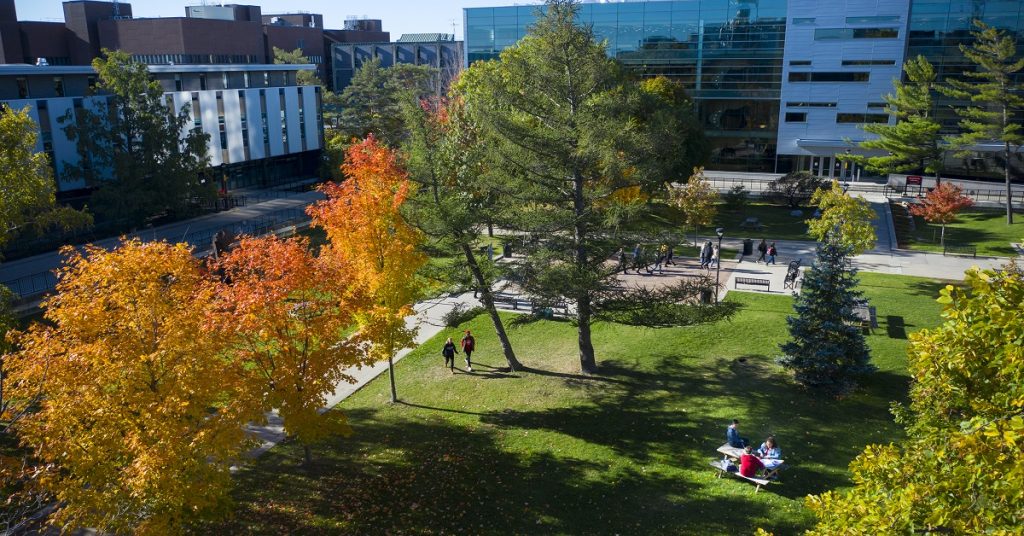 Ottawa, the capital of Canada, has been constantly ranked as one of the top student study destinations in the world. It is a diverse and dynamic city that houses many embassies, high commissions, museums, and archives. Being located in the heart of this city, students of Carleton University find access to many national and international organizations. There are many medical, clinical, and life science research organizations based in Ottawa and students from Carleton can find a lot of research opportunities in these fields. 
Opportunity to Study at a Top Global University
For a student aspiring to study abroad, their alma mater matters a lot. Studying at a prestigious university not only adds value to a student's resume but also opens up doors for a wide range of opportunities. 
Carleton University ranks among the top 500 universities worldwide. 

It

ranks

3rd

among 15 leading Canadian universities for significant growth for research funding in social sciences and humanities and at 5th for science and medical funding.

Carleton has been placed

#301-500

for graduate employability according to QS World University Ranking.

It's the

10th

highest-ranked university in Canada for graduate employability
A Chance to Get Paid Work Experience
'The Best Learning Environments Unite Theory & Practice'
Research shows that experiential learning contributes to student engagement, deeper learning, improved academic outcomes, and enhanced work and life skills.
Carleton University enables experiential learning for its students through 'Cooperative Education' programs (also known as Co-op). This program helps students in gaining work experience related to their field of study while pursuing their undergraduate degrees. Students can also gain work experience from internships, practicum or field placement options. Most study programs at Carleton University include co-ops, internships, or field placements. 
Co-op is a paid, full-time employment program for students. Students usually alternate work and study terms.

Watch a short video

on Co-op opportunities for international students.
Internships, practicum or field placements are part of the course curriculum, are for academic credit, are usually part-time, and typically are not paid.

Universities and specific degree programs may have their own unique internship opportunities, such as

Carleton's Computer Science internship

, currently a

collaboration with Shopify

. 
Ketki, during the first year of her internship at Spotify
Benefits of Work Experience While Studying
Having work experiences while studying enables students to:
Learn essential job search skills and build your professional network

Put theory into practice and solve real-world problems in your field of study

Develop professional skills that employers are looking for

Explore different career environments to find your best fit

Earn money to help with tuition costs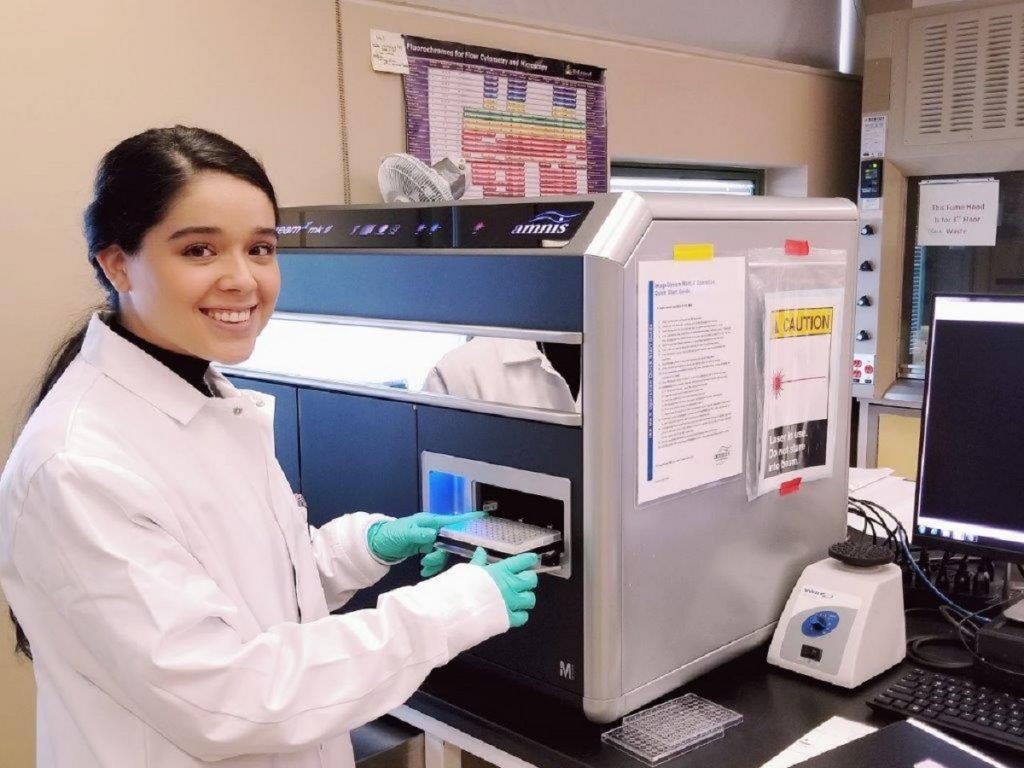 Sarita during her co-op term in Health Canada
Having the paid "real-world" experience also serves to compliment all that is taught in the classroom and opens doors of opportunity upon completion of your undergraduate degree.
At Carleton, Career and Co-op offices support students throughout their university experience with job and co-op employer searches, CVs, and interviews. They also organize online and on-campus recruitment and career fairs.
Carleton is dedicated to supporting students academically and professionally, from work-study placements and networking events to finding a career path.
Scholarships to Support International Student
One of the most important factors that determine a student's decision to pursue study abroad is finances. Carleton University has taken a positive step towards supporting international students by introducing an automatic Entrance Scholarship (worth CAD 1000 – CAD 4000 per year X 4 years). 
In addition to the Entrance Scholarship, international students for September 2022 are also eligible for two new scholarships.
Students can receive both the Entrance Scholarship and an international award – up to CAD 9,000 in their first year! 
Get more details, including information on Carleton's Prestige Scholarships for top-performing students. 
A Supportive Campus for International Students 
For an international student, choosing a university is almost like choosing a second home for the next 4-5 years. What they look for in campus is a sense of community and support. While financially, Carleton University supports international students through scholarships and paid work opportunities, it also supports them by providing them with a diverse campus that doesn't make them feel out of place. 
Here's what international students have to say about the university.
The university's Student Experience Office (SEO) facilitates the transition of students after they arrive at the university. The office enables the students to make the best of the learning opportunities and guides them towards a richer student experience.
If you are a student aspiring to study abroad and gain a multi-cultural experience at one of the top universities in the world, you must not miss out on the Carleton Experience. 
If you wish to know more about the admissions, semesters, how to apply or have any other queries related to Carleton University,  then please feel free to contact here.