Every year, from May till October there is a frenzy among newly graduated students and their parents alike. Refreshing the school board website to check if the results are published…filling up multiple application forms…booking tickets to travel cross country for college counselling sessions (okay…maybe not the last because of this pandemic) You get the vibe? The vibe of college admission season!
Amidst this frenzy, students across the country wait for one particular college admission notification with bated breath…Delhi University. For the millions of students not running in the race of engineering or medical, DU is the dream destination. Come on! You too have daydreamed of one day crossing those red-bricked corridors and living the life of a DUite.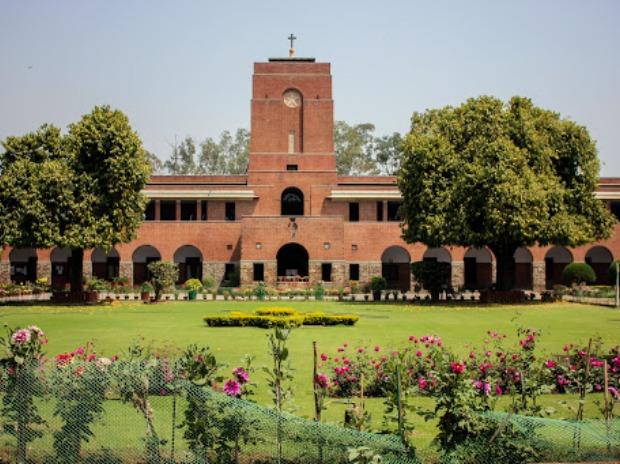 But as the college admission cut-offs roll in, there is a sense of dread that settles in the hearts of many. Will I be able to make it? And unfortunately for the past several years, DU cut-offs have disappointed many students, even the most sincere, studious, the above 95% kind. 
Will a Strong Non-academic Profile Give You an Edge During Admission? Check your Profile Score Now!
This year 5 honours subjects (Physics, Computer Science, BCom, Economics, and Political Science) across 7 colleges (Ramjas, Hindu, SRCC, Sri Guru Tegh Bahadur, Hansraj, Din Dayal, Saheed Sukhdev) have a 100% cut-off. Most colleges have a 99 or 98% cut-off for honours courses. A deeply unsettling result, and not just for the students currently seeking admissions. 
While the past several years have established this 99 – 100 % cut-off as the new normal for DU admissions, this trend has a time of reckoning and you need to be prepared. 
In this blog we'll do a deep dive into the matter and discuss:
Why are the cut-offs so high?

What is the implication of such college admission trends?

What does the future of college admission look like?
DU College Admission Cut-offs: Who's the Villain Here?
Every year when the DU cut-off list is published, for the next 3-4 weeks there are series of discussions that happen – the dinner table at home ones, the one at the tea stall with friends, in newsrooms with leading education experts. And these discussions usually involve a blame game. 
Who is responsible for this? The DU administrative board? The rising CBSE 12th board scores? The lack of public-funded colleges and universities that offer affordable quality education? The list is endless. 
But here's the thing. The blame does not lie with one, but with the system as a whole. 
In the last 10 years, the percentage of students scoring 90% and above has increased by 324%. This year itself more than 70,000 students have scored 95% or above.

While this may seem like a cause for celebration at first. If you take a minute and think about it, the implications are quite heavy. When the scores keep rising in this fashion, it is understandable how the cut-off can go that high.
There is no denying that there is a serious dearth of institutes that provide a quality education that is accessible and affordable. Delhi University is an elite institute with a history and reputation of its own. And when you add the dreamy aspect of living in the nation's capital – where you get access to every facility, be it libraries, archives, foreign embassies, etc. the deal is way too appealing for any student to pass! 
"Cut-offs are like real sadists as they watch some folks happy and disappoint the majority. People dream of a life at Delhi University. Delhiites know there is something special about the brand name and life at the campus. Rest as they say is history and it speaks volumes."
― Parul Wadhwa, 'The Masquerade'
So while the number of students applying for admission keeps increasing every year, the number of colleges under DU doesn't increase at the same rate. Neither does the number of seats available. In the last 30 years, DU has not given affiliation to a single new college. 
Why Does DU Cut-offs Matter So Much? What Implications Does it Have on College Admissions?
I know, a part of your brain must be wondering, what's the big deal? DU is just one university, there are many other colleges and universities to choose from. Maybe you are right at this moment, but what about when this trend catches on?
DU sets the benchmark for many things. So if the admission cut-offs of DU goes off, it means that it will happen for all other colleges as well.

There is another issue that crops up with DU admission cut-offs – it relies on students' academic performance in school only, i.e. marks scored in 12th class. There are no entrance exams, no profiling, no subject selection – the only gateway is the percentage. This creates some bizarre problems. 
For instance – a student from arts stream who has scored 95% in the best 4 subjects with 100 marks in economics might not be able to enrol into an economics honours program, but a student from science stream who has scored above 95% can, even without having studied economics as a subject!
The admission based on 12th class percentage has another very serious consequence. CBSE and ISC as school curricula are notorious for their soaring high board scores. But other international boards and state boards are not so lenient with marks. So while students from CBSE and ISC get the benefit, students for other boards get the raw deal. 
This is especially devastating for state board students, where a majority of students come from non-urban places and belong to impoverished socio-economic backgrounds. They lose out on the opportunity to study in a public-funded institute that they can afford. 
So What Now? Where Do We Go From Here?
The cut-offs are out. The admissions will soon begin and so will another academic session. But after realising the implications of these cut-offs, the question comes up – what can be done about it?
Well, it is quite evident that 12-the boards percentages should no longer be the only parameter for college admissions, be it DU or any other institute. Entrance exams are a common alternative, but they too rely heavily on the academic performance of students only and given enough time, they too will show the same problem. The best way to admit students into the right college, into the right course is by taking into account both academic and non-academic performance. 
Many colleges are now asking for student profiles for the admission process to assess the student beyond what their scorecards show. Even St. Stephen's College, one of the top colleges within Delhi University conducts personal interviews for students shortlisted through the cut-off list before publishing the admission list. 
The day is not far away when having a non-academic profile will be the deal maker/breaker during college admission.
So….how strong is your profile?
Check out our ProMap Program to Build a College Ready Profile!