Stress. Confusion. Doubt. These are most of the emotions that come in the rollercoaster of the college admissions process. Be it in India or abroad. 
This is one of the similarities in the college admissions process in the country or outside it. 
But what are the differences? Between college admissions in India, and abroad?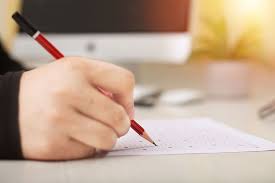 The college admission process in India and abroad have been different for a long time with different factors coming into place. Starting from the career choices of students, to the overall approach to a course and career of the college. Due to this, students and parents often suffer in confusion about what courses and career opportunities are offered in which college. 
This is what we aim to do with this blog. Cut the confusion, restore clarity, as always.
Comparative analysis of the college admissions process in India and abroad
| | | |
| --- | --- | --- |
| | College Admissions Process In India | College Admissions Process Abroad |
| Option to change subject | Students cannot change their major subjects in the middle of courses.  | Most of the universities in European colleges and US-based colleges allow students this option. |
| Flexibility | The concept of minor and a major has been recently introduced in the college admission process. | You have options of dual major, minor and free electives. That is studying more than one subject. |
| Course Options | Indian universities and colleges provide limited courses to choose from. | International universities provide multiple courses and specializations to students. |
| Importance of Student Profile | Student profiles have not been an integral part of the admission process. | The importance of student profiles is high in admissions abroad.  |
Options to Change Subjects
The option to change course or subjects is most often not possible in Indian colleges. There are many factors as to why. 
For example, if you are pursuing a B.Sc in Physics in India, but are also interested in Economics, you are not able to study both. However, in colleges abroad, the options to change majors, minors have been streamlined. 
Due to the lack of proper career guidance, many students in India choose a course and must stick with it. However, with the increased exposure to career counselling, students are more clear about their career choices.
Flexibility
Colleges abroad have a well-defined set of college admissions processes where students can choose a minor and a major. On the other hand, in India, majors and minor subjects are more of a recent change. The majority of the colleges have not implemented this system. 
Due to this, students are often confused as to what they can take up as their primary subject. More importantly, they find it difficult to choose what they can study as minor subjects throughout their course duration. 
Course Options
Another factor that plays an important factor in the college admissions process comparison is the number of course options available. Until 2019, students were aware of only 7 career options in the country. Even though it can be accredited to the lack of awareness, the limited number of course options has made it difficult for students to explore.
Whereas, in colleges abroad, there is a wide range of courses available for students to choose from. They are free to choose whatever it is they might be interested in. This enables them to gain knowledge across different subjects.
Student Profile and its Importance
The importance of a student's profile has been increasing in India now. Before, the only criteria that were considered in the college admissions process were the marks. Many students like you miss out on the chance to study and excel in the field of study you wish to pursue. However, this is gradually changing.
College admissions abroad have always been holistic. The importance of the overall aspect of a student has been predominantly high. From their involvement in extracurricular activities to their contributions in school activities, and more. All of these factors have played an integral role in college admissions abroad. 
Recent Changes
In recent years, the process of college admissions has undergone a change in the country. Marks are still important, but with other factors taken into consideration as well. More students and parents have been exposed to other aspects of the admissions process such as a student's extracurricular profile.
There are a few colleges in the country that approach the admission process in a more holistic way. This includes:
Involvement of the student in extracurricular activities.

Understanding and exposure to their passion.

Exploring different hobbies.



Not only in India, but the college admissions process has changed abroad as well. Due to the COVID-19 pandemic, students are asked how they can provide value to the college they choose. From essays to statements of purpose, colleges wish to see a first-hand account of the students' views and opinions. 
To conclude, the college admissions in India and abroad are different, and with many fundamental differences. However, due to external factors, the college admissions process has been seeing a constant change in India. 
Still, students like you can be often confused about how you can pick the right course, country, and college. For that, there is always career guidance. To know more, you can always consult our expert counsellors.