"What career do you wish to pursue?"
"Where do you see yourself in 10 years?"
These are some of the questions most of you are asked, especially after finishing class 10 or class 12 board exams. 
But will the career chosen be in demand, or relevant in 10 years? 
How does one offer a guarantee on that? 
More importantly, how do we choose a career that could still be relevant in 10 years?
This is where research comes into play. But research is step two. The first step is to understand what you wish to do. To understand what you wish to do, taking help is important, and this is what career counselling does! 
2020 and 2021 taught us that everyone must be ready for the future and prepare for the same. To choose a career that is in demand even after 10 years, it is important to know the skills that are in demand now, and the industries that are thriving or have the scope to prosper in the coming years. 
Here are some of the careers that have a high potential to be in demand in the next decade!
Data Science
Having high demand in the world today, and relevance in the future, data science remains among the top industries to flourish.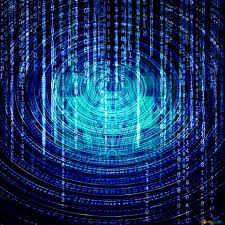 With the increasing importance of data from companies worldwide, data scientists and officials have been on the rise. 
Crunching data, analysing the numbers, and using it effectively to drive results is the primary job of a data scientist. With the help of machine learning, deep learning, and artificial intelligence, data science has had a pivotal role in the overall growth of all industries in the past years. 
Data science is relevant and highly important in many industries today from e-commerce to marketing, and more! 
Digital Marketing
With the world shifting online, digital marketing and its importance have only been on the rise since 2019. As businesses shifted online, the importance of driving traffic and getting customers is being done and driven through digital marketing efforts. 
In India, digital marketing has been among the fastest-growing industries with an annual growth rate of 25% – 30%. 
Digital marketing does not require quintessential technical expertise. It is a mix of technicality to understand how the internet can bring business, and creativity to increase awareness! 
Apart from this, digital marketing has also made it in the list of the top career trends in India for 2022! 
Business Administration
Business administration and its managers have been in demand way before COVID-19. From small companies to the bigger MNCs, business administration is an integral part of the day-to-day workings of the business.
Business administration involves various sub-sections such as entrepreneurship, human resource, account management, leadership, and more! 
With the number of businesses in India and worldwide only growing, the demand for business administrators and management is on the rise as well. 
Software Development
It's a world of websites and mobile applications, and what do they run on? Software. 
Who makes the software? The developers. The software engineering and development industry has been booming in the past years with new technologies coming into place. You know where technology was a decade ago, and where we are now. Keeping this in mind, the only trajectory of this industry is upwards. 
Software developers are the people behind the programming and creation of software that is used to create a product or service. They work in larger teams and have strong coding and analytical skills to solve the many issues that may arise in the development of a program. 
The scope of software development is only said to increase in the next decade with more businesses and people moving to a digital platform. 
Cyber Security
Another industry that has become highly prominent in the past 5 years in cyber security. As the world moves online, the dangers that come along with it, have increased multifold as well. Due to this, we need to safeguard the data and privacy of users. This is where cyber security comes in.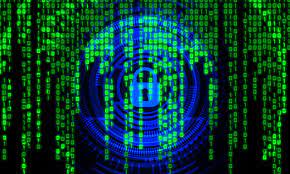 In 2019, the number of cybercrimes in India increased by more than 60%. Cyber security experts consult with various companies to explore potential threats within their system and rule out any vulnerabilities the system might have.
Along with this, cyber security officials also put in the security measures within an organisation training employees in the best security practices. To ensure that an organisation is safe from any kind of cyber attack or malware. 
To conclude, apart from these industries, many other careers can be in demand in the next decade. 
However, it is important to understand if you are interested in pursuing a career in these industries. The demand is high, are you willing to be a part of the supply? 
To know more, you can book a guidance session with our expert counsellors today and see if you're meant to be a part of industries that can change the world in the future!