The average age of a typical parent today who seeks school admission for their child is between 25 – 40 years. They are better known as the quintessential millennials! It is more important than ever for schools to get to know them, understand how they think, and find out how they decide about their child's future.
With an increased number of parent bloggers, parenting sites, parent forums, and more, these millennials are the most online-savvy generation ever. They are also ones who have ample spending and decision-making power than parents a couple of generations ago!
The Millennial Minds
Millennials bond with their children and respond to their needs differently – unlike the parents a decade ago. Parents today focus a lot on their child's innate interests and strengths. They are a brave generation of caregivers.  They are not shy of encouraging their child to become a gamer, an organic farmer, a travel blogger – or even a philanthropist!
Most millennial parents are a part of highly dynamic and new-age work environments. Many workplaces and social platforms that these parents are active on actively address issues, such as gender gaps, disparities, and freedom of expression. Undoubtedly these have influenced them personally as well. These include the expectations and dreams that they have for their children.
The Challenge For Schools & Institutions
Your school's legacy, rich history, and popularity is a definite advantage. But, it may not be enough to influence prospective school admission seekers in the current age of social media. Potential candidates can convert into successful school admissions only in a futuristic environment. This can happen when schools think of connecting through technology, promoting holistic growth, and making student dreams come true in ways that cannot be imagined yet!
So, how does your school fare on the above criteria? Is your school able to relate to and connect to the millennial decision-makers? Are you able to effectively communicate with these new-age parents by speaking their language?
Reality Check 
Parents across different parts of the country are much more well-informed and aware as a demographic than ever before – with more exposure to education and career. Here are some factors that make them different from parents of the past:
The average age of Indian parents (when they become parents) is higher than earlier.

In most cases, both parents of the child have completed their graduation (and studied further as well).

Most parents contribute financially to the household (including joint families) and hence have a higher say in decisions.

84% of these parents spend an average of 17 hours online a week – right from groceries to searching properties – and now school admissions as well!
The Power of Opinions & What Others Have To Share
Today, anyone who wishes to make an enrollment or purchase decision would research and trust the opinions of other users a great deal! This is all the more true in the case of school admissions. Hence your school must make use of your 'User Impact'!
The Power of your alumni
It is your school's alumni and their parents who have experienced the difference you make as an institution. The experiences and recommendations of those who have completed their education from your school or those who are currently enrolled have a strong influence on potential admission seekers. Undoubtedly, such recommendations have greater credibility than any other source, as prospective parents can relate to such feedback and reviews a lot. 
The Power of Online Ratings and Reviews
Your institution may be a well-known name. But, you will still need a good amount of positive reviews and likes to receive quality admissions and witness continuous school growth. Thus, more and more parents can come forward and engage with your school's offerings if existing parents (the users) give you a thumbs up. 
Hence, all the positive online reviews, favourable ratings, and student recommendations will matter a lot for your school, for your brand positioning, and your culture. Needless to say, it is essential – and not an option – to get the best perception score and visibility in your target group and make social proof work for you. 
Benefits For Schools
So here's why connecting with prospective parents in their language and capitalising on the power of social proof can be a winner for your school:
How Can Your School Speak The Parent Language Effectively?
You may now have a lot more understanding of the millennial thought process. The next step is to ensure that your school communicates with parents of your potential students through the best and most reachable channels. So, here are a few things to take care of while speaking the language of parents:
Speaking The Right Parent Language!
Why should a parent look at a school less equipped than yours when you offer the best in the segment!  There may be many factors that make your school different from the rest. Despite this, you may not experience an increase in admissions and better student retention year after year. 
However, you can be assured of constant growth when you start reaching out better. That is when you get to share about the outcomes and value you create with the parents out there. Your school communication should always help parents appreciate your brand better. Your strongest bet could be to use social proof from your alumni and past parents in your favour. These small changes in your communication thought process and approach will have many rewarding experiences for your school and your brand. All that needs to be done is for schools to speak the parent language of today!
If you are looking for an online presence that can truly reflect your beliefs and values, do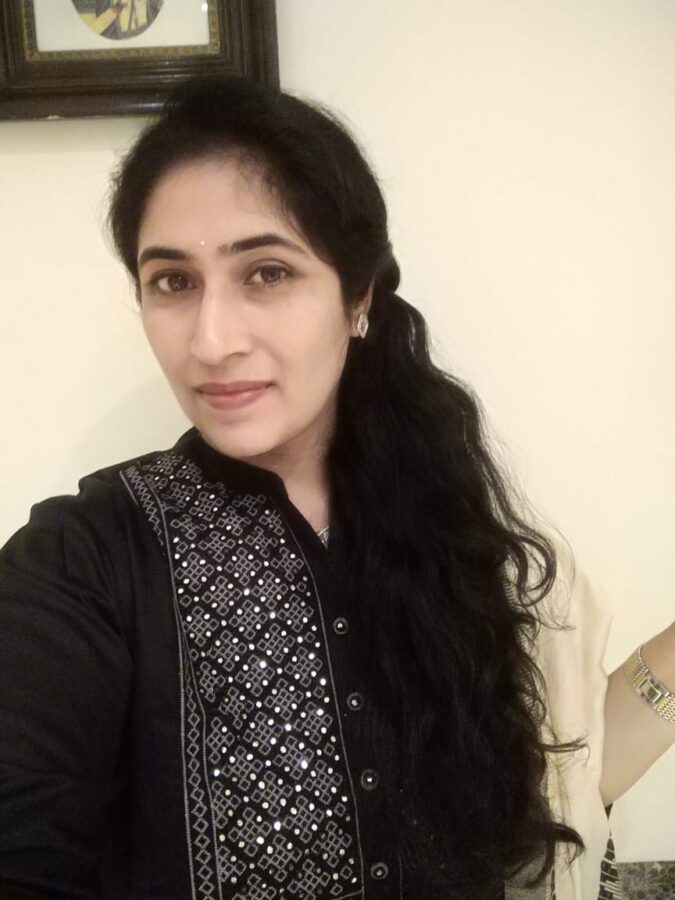 Nisha is an ex-banker, who has also worked in the IT industry. Being a 'chai ke saath book' lover, she decided to take forward her love for writing through blogs. When she's not making her own DIY cosmetics and jewellery, she tries growing her own veggies at home and experiments with new ways to reuse trash. An avid yoga enthusiast, she is also a trained instructor.