Do you want to pursue a Masters' Degree? Why don't you try and study abroad?
At some point in time, you might have received advice from your family, friends, or relatives to study abroad. Be it for an undergraduate degree or a Masters' degree. The number of Indian students studying abroad has been increasing year on year. However, what we often dismiss is the research and preparation that studying abroad requires. 
It's not just finding the college that offers a course according to your career path. Several elements must be considered for pursuing studies abroad, especially a Masters' degree. 
With the rising scope of education in most cities or countries abroad, the choice of what, where, and how has become difficult to make. Most of you have a set of requirements and restrictions that may affect your decision to pursue a Bachelors' or a Masters' degree abroad. 
Considering all your options, and making an informed decision is often difficult. However, career guidance can help you pave your way from confusion to clarity. Shortlisting universities to study abroad is a tedious process, especially without direct contact with most universities. 
To help you with this, here's a guide that offers the key elements that go into shortlisting universities abroad.
Elements of Shortlisting Universities Abroad
Choosing Your Course, Career and Country
The first key element of shortlisting universities to study abroad is to choose a course, career, and ultimately the country. However, to have a complete understanding of your choice of career, it is important to know what your ideal career path is. 
By opting for career guidance, the process of knowing your career becomes a lot more streamlined. Career counsellors offer insights into your ideal career, based on your strengths and aspirations. Accordingly, you can research and choose the course that is right for you. 
When it comes to choosing a career and the right country for it, a lot of factors come into play. But you can 'play it smart' with Smart Apply. End-to-end guidance, shortlisting careers to shortlisting universities, and ultimately getting admission to the college of your choice. All of this, and more at No Cost!
However, choosing your course, career, and the country is not the end of it. There are several other elements involved when it comes to shortlisting universities abroad!
Academic Profile
Speaking of the other important elements of shortlisting universities to study abroad, an academic profile is an important asset. Much like a CV, an academic profile highlights your overall contribution to various activities during school and college. 
This includes extracurricular activities such as sports, quizzes, debates, involvement in various clubs and more. Universities abroad have stressed on the academic profile . This is to understand how you will be able to contribute to the university, and in what ways. 
Not only your academic and non-academic achievements, but your college or academic profile will also showcase much more. From your story to your understanding of the college, to the reason for your choice, this is your Profile!
Budget

Do you want to pursue a Masters' Degree?
Why don't you try and study abroad?
Most of us reply to the questions here by stating – "It's too expensive". 
Speaking of expenses, the next element of shortlisting universities abroad is the budget. Setting up a budget and a breakdown of it is important when you are shortlisting universities. It's not only the tuition fee. There's also the cost of accommodation, travel, food, along with other miscellaneous expenses. 
It is advised that you conduct thorough research on the different universities and their fees for the course duration. Once you do, it can get easier to choose the university that best suits your finances and needs. 
Scholarships
Shortlisting universities based on scholarships is something most people don't practice. However, scholarships are a key element to shortlist a university abroad especially if you are a non-resident of that country. 
Scholarships are offered by universities to foreign students based on their overall academic profile. Along with that, if you have good scores in the exams such as GMAT, GRE, IELTS or TOEFL, you could be eligible for scholarships. 
Universities also offer scholarships to students who wish to study abroad if they have an outstanding contribution to their extracurricular activities or social service. 
When you are shortlisting universities, it is advised that to check for the scholarships that are available for foreign students. More importantly, what are the conditions and criteria to avail of that scholarship? 
However, if you 'play it smart', guidance on shortlisting universities based on scholarships is what we offer too!
Internships
Many colleges enable their students to take up internships as a part of their curriculum. This is majorly done to offer you practical exposure to your field of study in the real world. You also receive relevant work experience that helps when you apply for jobs after your course is completed.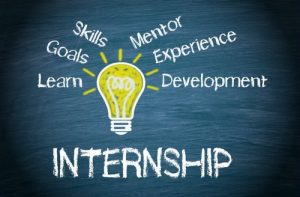 Today, universities abroad are keen on their students receiving real-world exposure and implementing their classroom learning. With the help of internships offered by various companies, you get a chance to showcase their knowledge and skills in the industry. 
Moreover, with this, you get a taste of how the work culture is in their respective industries. Due to this, internship opportunities should be a key element in shortlisting universities abroad.
Work Opportunities
Placements and post course work opportunities are other elements of shortlisting universities abroad. Most students from India aim to study abroad for overall knowledge and to get a job after their course. 
Keeping this in mind, you can shortlist the universities that offer placements for the graduating class after the course is completed. While researching universities, you can check the industry collaborations and connections that the university has. 
Many universities have job fairs, and placements after the course where various companies visit the university to hire the graduates. 
To conclude, shortlisting universities abroad is often a confusing and time-consuming task. Many times, we tend to choose incorrectly due to the lack of awareness and various other notions. Getting career guidance is important to study abroad, and more so, guidance in college applications, and admissions. All you need to do is
'Play It Smart' with Smart Apply