So much time and research go into a simple school admission of a child. Then, you can only imagine how much needs to be done for your child's college admissions. You, like many parents, may have come across many articles, blogs, and videos that talk about college planning. Despite these, quite a few parents do not begin planning for their child's college admission in time. It is mostly because of the fact that they may not have needed it for themselves while they were studying; or that they do not know how to get started.
You will be relieved to know that college planning is not at all difficult. In fact, it is a simple and systematic process to make things easy for you and your child to begin their career journey.
Bust The Misconceptions
Even though college admissions planning is popular, yet, many parents have had a few misconceptions about it. Consequently, their children miss out on this important planning step. So let's begin busting some of the doubts you may have about college planning:
My Child Does Not Need It
You may not want to be so sure of this reason. Your child may perhaps be quite clear about their future career goals. But she/ he still has to align their school learnings, personal likings, their subjects, and search for new-age courses to their dreams! This certainly involves preparing in stages, ahead of the year in which they need college admissions. 
It Is Needed Only For Studying Abroad
Not just studying abroad! Students need to get their preparation right even if they plan to study in India. There's been so many admission process changes, new programs and courses, and the introduction of a multidisciplinary approach in many Indian universities. For example, some programs need not be pursued abroad – because there are similar and perhaps better courses for that field in Indian universities.
It Will Not Change Our Present Choices
If we were to ask your child about their career dreams today, and then ask them after two or three years then trust us that you would be surprised by the different opinions that then emerge. As students grow up and find newer fields and options, they may no be as interested in the same program as before.
It Is Needed In Grade 12th
It is needed from grade 8th onwards! This is the right stage in a child's life to begin planning for their career, as they will be ready to decide their subject stream for 11th grade, in just 3 years. Besides, 10th grade is a crucial year for getting the right scores and grades for choosing the subjects in the following year. 
It Needs A Lot Of Time
Your child may have to undergo a great amount of mental strain and spend time coping with careers if it's not suitable for them. In such cases, we have seen children and their parents lose so much time and money that could have been saved otherwise! If you consider the delays and time wasted later, then you will appreciate this as a good investment.
How Is College Admission Different These Days?
There are countless universities and multiple programs available for your child. But the concern that still remains is which one of them would be the best for your child, their expectations, and your budget for their college education. Some of the factors that make college admissions different in the current times are:
Global Village
Education in India and abroad are different, But there are so many options out there. The numerous countries, courses, and university options can often be overwhelming for students to choose from.
Right course in the right country & university
Colleges and programs in India and abroad are comparable on many standards. Hence it is important to join one's dream course in the most suitable location. 
Many new fields of study and developments
A few years ago there were hardly many who knew about data science or augmented reality – though there were a lot of developments in these fields. And fast forward to today, practically every new course launched has something to do with it. College admission planning helps students and parents discover newer and relevant courses to consider.
Changed criteria for student selection 
Academic scores and entrance test performance are not the only criteria for selecting students for college admissions. They need much more than academic scores and entrance test results to get into international universities. This calls for expert guidance and opinions.
What Does College Admission Planning Include?
How do people plan to buy their own house? It is not an overnight decision for anyone. Even though they may have known when they need the house, it does take some time to materialize.  It takes setting expectations, listing out one's needs, then finding out all the things that you need to plan for, and finally buying that house. 
Well, if all this goes into making a home purchase, then here we are talking about your child's entire future! It is all the more important to plan for them at the right time. Therefore, instead of being unprepared until the last minute, it is better to begin planning systematically today. This will definitely translate into lots of effort saved in the later years for you and your child.
The Future of College Admissions
College admission planning helps students and parents discover newer and relevant courses to consider. Besides, it is important to have the right reasons to choose your child's college admissions. This decision and the process should be a well-thought-out one. Additionally, you should look at building a holistic profile for your child. A great profile can help them showcase their strengths that are wholesome and beyond academics.
                                      Check Here For Building A Great College Profile
In case your child is interested to begin their career abroad, then they must consider planning for the end-to-end steps that are involved to get the right overseas admission.
                                            Check Here For Study Abroad Guidance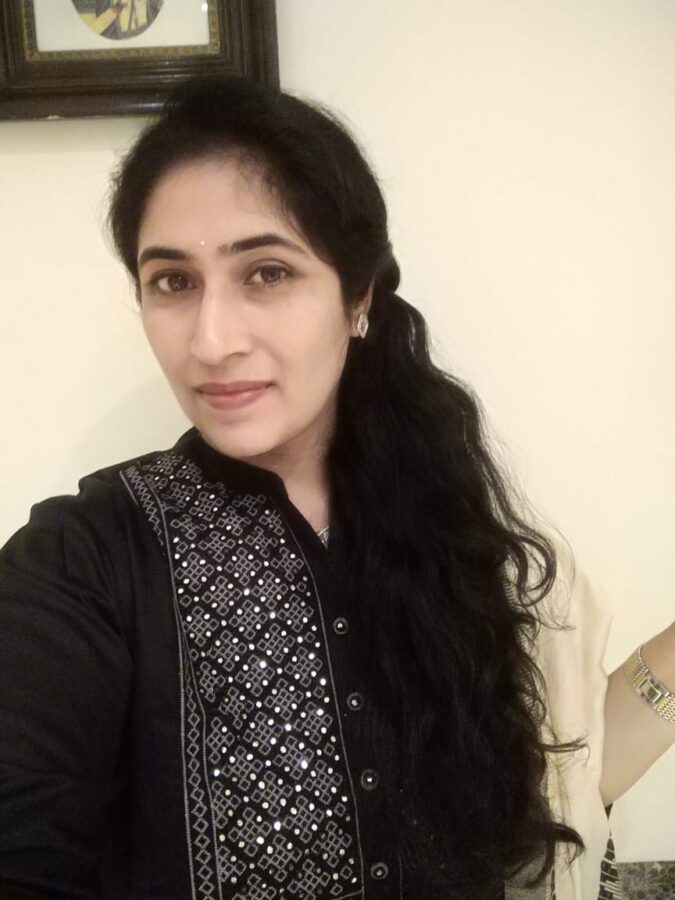 Nisha is an ex-banker, who has also worked in the IT industry. Being a 'chai ke saath book' lover, she decided to take forward her love for writing through blogs. When she's not making her own DIY cosmetics and jewellery, she tries growing her own veggies at home and experiments with new ways to reuse trash. An avid yoga enthusiast, she is also a trained instructor.