"Why don't you study abroad?"
"There are so many better options and opportunities"
It's not easy choosing your career path. Now, where it gets even more difficult is not knowing if your path takes you to a college in India or to study abroad. 
But being a student studying in India is already a difficult task. Especially when it comes down to career guidance, as there are not many career guidance experts offering the advice you need. 
Due to this, many students who wish to study abroad do not get admission to the colleges they wish to. Even if they do, they often find it difficult to adapt and adjust to their new surroundings due to the lack of guidance.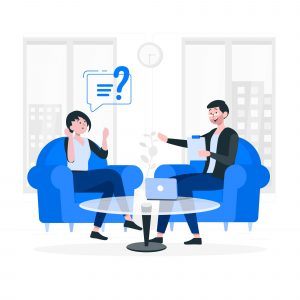 The challenges that Indian students face while going to study abroad are many and occur at different stages. From the time of research of colleges to the application process, writing exams, and ultimately, the VISA process. The admission process differs from one country to another, and so do the entrance exams. 
Due to inadequate career guidance, most students and parents stay in a state of confusion through these various stages of the career path. To study abroad, both students and parents must be on the same page so that the entire journey can be a smooth one.
Now it's not easy to always be on the same page. That is one challenge. Let's have a look at the other challenges that Indian students face to study abroad. 
Unstructured Guidance From School
Career guidance is the NEED of the hour for students today. Irrespective of they choose to study in India or study abroad. Due to the lack of a structured career guidance program at school, students grow up being unaware of the career opportunities that have been upcoming in India and abroad. 
Schools need to inform students about the career opportunities that are available to study abroad. More importantly, to equip them with the knowledge and make parents aware of the advantages and disadvantages of studying abroad. 
Inadequate Guidance From Third-Party Agents
There are many third-party agents and counsellors out there who are always ready to offer guidance on studying abroad. But they come with their set of disadvantages that outweigh their advantages. 
These third-party agents have specific tie-ups with colleges abroad and they receive a commission for every student that gets admitted to those colleges. 
But what is the problem with that?
To study abroad, you must keep options of different colleges and not only the ones that have partnered up with any of the agents. Having options that include a wide range of colleges help in categorizing them and accordingly moving forward with the application process. 
Another major issue faced by students when it comes to agents is their lack of deep knowledge of students. Due to this, students' aspirations, strengths and weaknesses, are often ignored which hampers their career path.
Receiving career guidance from experienced counsellors helps students recognise themselves and know what it can take to study abroad.
Pressure To Join Top Colleges
Another huge challenge faced by Indian students to study abroad is the direct or indirect pressure to join top colleges. The fascination with IVY League colleges or other top 10 colleges in the world is immense among Indian families, schools, and, ultimately, the students. 
It's not easy to get into the top colleges abroad. Still, students are pressured by their parents, and other third-party counsellors to only aim for the cream of colleges. 
Why? Just so that they can take credit for it and it sounds nice when said outside. 
The pressure of only applying to top colleges takes a toll on Indian students due to 2 major reasons. The extensive pre-application process, and the inability to handle rejection (if, it so happens). 
However, with the pandemic and the changes in the admission process for many colleges, there has been a shift in this mentality. 
With proper career guidance, students are focusing more on the colleges that would be their best fit and vice versa. 
Lack of Awareness In Scholarship Options
Another major challenge that Indian students face when they wish to study abroad is the lack of clarity in scholarships. Many people know about Post Graduate grants and scholarships, however, even undergraduate students receive scholarships from colleges abroad.
Universities and colleges abroad understand that international students may require assistance when it comes to college and admission fees. Due to this, they offer scholarships and grants for international students depending on the applications. 
However, it is important to guide students and parents that these scholarships exist and can be availed. Due to the lack of knowledge that these grants or scholarships exist, many students have taken heavy loans to support their education or given up on their dreams to study abroad. 
Being Unprepared For The Shift From School To College
This is something that no student is prepared for. Everyone talks about deciding a career, choosing a course, knowing your options, etc. But no one prepares you for it. Be it your school, your parents, your friends, or other third-party counsellors. 
Everyone, including you, learns on the go, how to be prepared for college life. School life is straightforward. You study for a decade, the subjects are the same, and so is the curriculum structure.
When it comes to college, the subjects keep changing every semester, the curriculum changes in the year, with regular variations. To be prepared for that, especially for students who wish to study abroad, a little guidance is required. 
Summing it Up!
The challenges faced by Indian students to study abroad are many more in number than even we may not be able to cover. If you are planning to study abroad, and need some guidance, career guidance is your first step in the right direction.