Confused about your career? Take a career counselling session to know the top careers today!
Most of you, including us, have seen banners, advertisements, hoardings, videos, and pictures talking about career counselling. The usage of this term has increased gradually through the years. Trends have been rapidly changing in the world of education. Due to this, career counselling has become a dire need to help students find what they are meant for.
But even today, when the topic of career counselling comes up, most people are either confused, worried, sceptical or all of it. 
Why is that? 
As people still don't know what exactly happens in a career counselling session. Already having limited information about career counselling, and barely any knowledge about the sessions often result in confusion, fear, scepticism, and worry. 
But this is what we aim to do with this blog. To help cut out the confusion, worry, and scepticism around career counselling, and bring in the clarity!
Here are 5 things that happen in a career counselling session

Sharing All That You Feel
Among the first few things that a career counselling session serves as is – a safe space. Between the career counsellor and the student, everything that is said remains between the two people. Due to this, once the comfort zone is established, sharing all that you feel as a student or parent can help the process of making the ideal career choice.
In a career counselling session, it is important to be open about whatever it is that you feel. Whether it is relevant to you or not or important to your parents or not, all of it could help the career counsellor help you.
Most often students hold back on their views and feelings with the fear of being judged or scolded. But a career counselling session is anything but that. It is a place where any career confusion can be removed, provided the student shares everything about them.
Taking Time to Listen
Whether you are a student or a parent, in a career counselling session, listening is as important as sharing. 
When you share your aspirations, dreams, preferences, and other aspects of your career with your counsellor, a counsellor makes notes. These notes are used as references to conduct assessments, activities and discussions.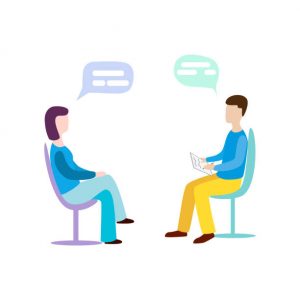 With career indecision and confusion, counsellors often take joint sessions with the parent and student. This is done to understand both perspectives and have a healthy discussion to address all the aspects of the career journey. This is where you, being a parent or student, must make the effort to listen as only by listening can one understand the other. 
Not only during joint sessions, even in a solo session with the counsellor, but it is also important to listen. Career counsellors offer their expertise and advice after listening to you and what you have to say. Similarly, you as a student or parent should do the same. 
Understanding Different Perspectives
It is not always easy for a parent to understand their child's career choices. Similarly, it is not always easy for a child to understand their parent's perspectives. 
I want to go abroad for my graduation.
We do not have that kind of finances.
But how and why? Why do my other friends have the option to go abroad?
When you have a certain expectation, it gets difficult to see reason in the things that hamper that expectation. Students often are not able to see or understand things from their parents' perspective and vice-versa.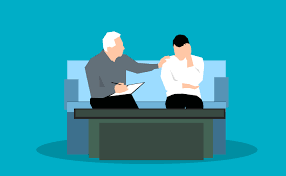 This is where career counselling comes in to bridge that gap. To serve as a connecting link to bring the child and the parent on the same page from conflict. 
Participating In Activities – In-Session and Post-Session
A career counselling session is not just talking and listening. It's an interactive exchange of thoughts to understand yourself and the right career path for you. This means acknowledging that there will be 'homework'.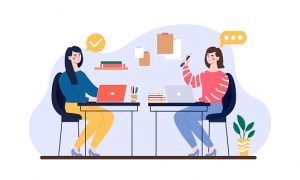 Like it or not, career counsellors, to keep the sessions engaging and effective, conduct various activities during the session. Apart from this, there are also activities you may have to do after your session. 
From answering questionnaires to making lists of your likes and dislikes, the activities will depend on what the counsellor thinks best. It could be for you or your parents, depending on your discussions and exchanges. 
Moving From Confusion to Clarity
We keep the best for the last. After taking up career counselling, the last thing that happens is just this – moving from confusion to clarity.
All the 4 things mentioned above provide a pathway through which you and your family receive clarity in the career path. With the help of continuous sessions with a diligent understanding of your strengths and weaknesses, career counselling shows you the path to clarity.
There is no right age for career guidance. The earlier, the better. 
According to many research reports and statistics, career counselling is an industry that is growing with India's dire need for it. Students make wrong career choices every day due to the lack of information, and awareness. Not only students but also parents often think conservatively when it comes to career choices.
However, all of this can be addressed and you can move towards clarity from confusion. To know more,