Playing a musical instrument or a sport, being a part of a school club, painting, dancing, singing, calligraphy and the list is just endless! Are any of these your child's favourite hobbies?
With final exams approaching soon, has your child put a pause on hobbies to spend most of the day with books? Students want to score well, maintain a good academic record and get into a good college after Class 12. That's great. 
But, did you know that the number of Class 12 students scoring above 90% is skyrocketing? Here's the proof of it: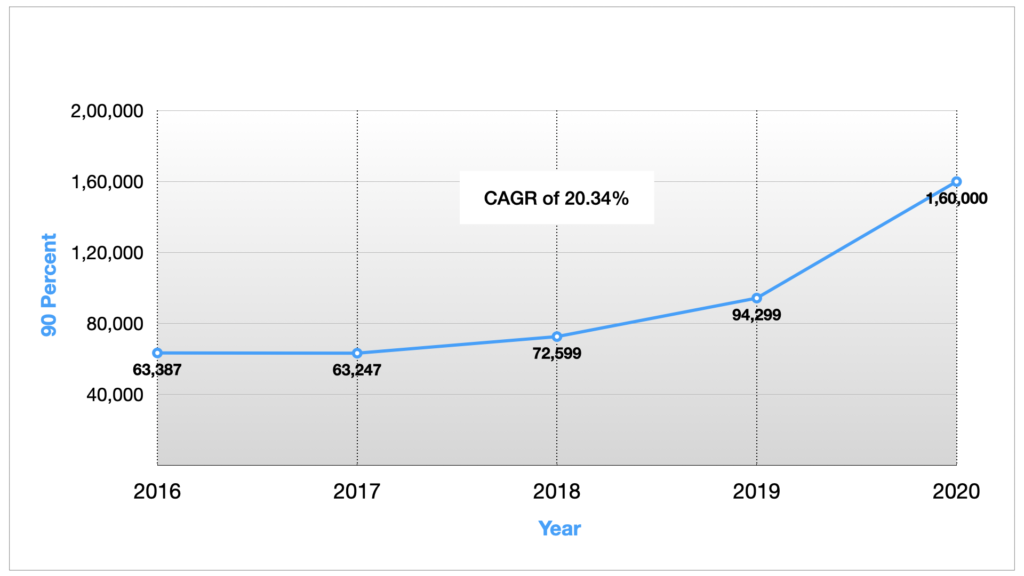 In the last four years, the number of students scoring above 90% has increased by 153%. In such a situation, the hobbies we listed at the very beginning could be some of the best hobbies for a resume and will help your child build a distinguished profile that will capture attention. 
Colleges today are focusing more and more on a student's non-academic profile and extracurricular activities during admission processes. To make sure your child gets into a top college, the summer break after exams must be used very carefully. 
Maintaining a balance of academics and a strong non-academic profile is absolutely necessary. Here is a sneak preview of what a few top colleges look for in a student.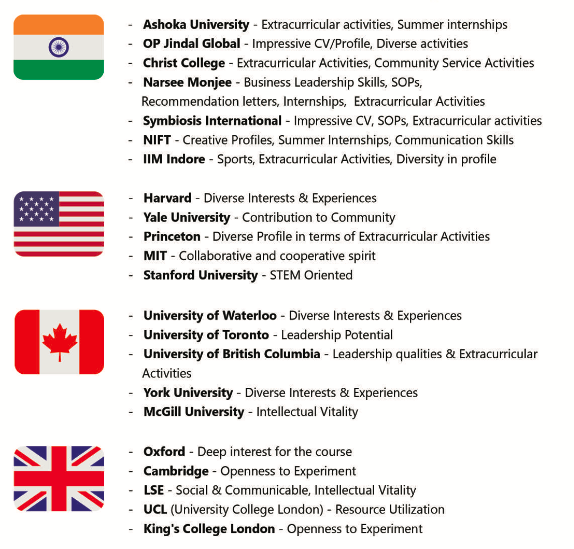 Wondering where to begin and how your child can showcase these attributes in the non-academic profile? Don't worry, we will help you.
List Of Best Hobbies For A Resume Your Child Can Take Up This Summer:
1. Play A Sport:
Playing a sport and acing at it impresses college admission officers. Whether it is basketball or cricket, if your child is playing at the state level or national level, they are also eligible for a sports scholarship in a lot of top colleges.
Read our blog on scholarships for more information on this.
Playing a sport is one of the best hobbies for students which showcases attributes like discipline and leadership. This summer, why not help your child become a better sportsperson and open doors to top colleges.
Admission Trivia: 5% seats in Delhi University are reserved for exceptional sportspersons, dancers, singers, debaters, artists, and actors. 
2. Start A Club:
Whether it is your child's favourite subject club or a community service club, being a part of something is one of the best hobbies for a resume. It will give admission officers a sneak peek into your child's interest outside of school.
College admissions officers will also take into account the purpose of the club your child started and its accomplishments.

Being a founder of a club showcases attributes like collaborative spirit, innovation, empathy, initiative, etc. 
3. Take Up An Internship:
Is your child interested in one particular subject? Is he/she a math genius or a world-class fashion designer in the making? Help them discover the dream profession even further with online summer internships.
These summer internships will teach your child so much about what they don't know, give them a certification they can flaunt in their college profile and really help in standing out during college admission processes. 
Taking up an internship during summer is great for your child's non-academic profile. Read our blog on internships to delve deeper into the concept and benefits.
4. Pursue An Art Of Your Choice:
If art is your child's hobby, then you must give them a chance to pursue it further this summer, as it is one of the best hobbies for a resume. 
Singing, dancing, painting, or whichever the art form, creativity is a great asset when it comes to creating a great non-academic profile for college admissions. 
Arts nurtures creativity, open-mindedness, innovation, etc in a child mind and colleges are always on the lookout for these attributes. These are some of the broad categories of best hobbies for a resume, but the list is very long. 
Some of the top colleges have very low acceptance rates.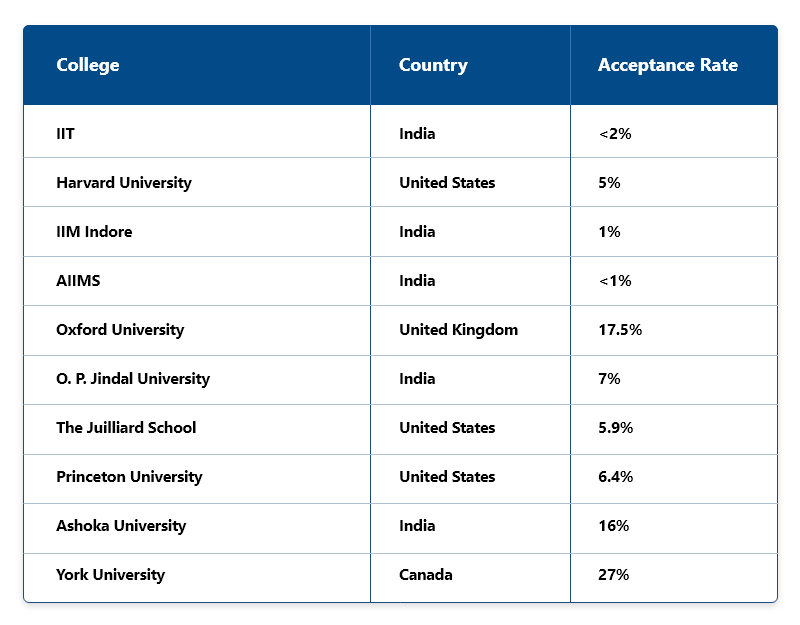 To make sure that your child stands out among the thousands of applicants, your child's resume should catch attention. For that to happen, super-curricular activities are the way to go. 
Super-curricular activities are nothing but extracurricular activities with a purpose. Read our article to know more about super-curricular activities and how your child can include them in his/her resume. 
Benefits Of Hobbies:
Apart from the obvious benefit of being mighty helpful during college admission processes, there are many reasons why your child should take up a hobby. Below listed are some of them.
Helps increase confidence and self-esteem

Develops competitive spirit 

Provides new perspectives on things

Allows one to engage in something they enjoy

Gives one a chance to have new experiences
Free feel to talk to our counsellor to discuss what could be the best hobbies for a resume for your child.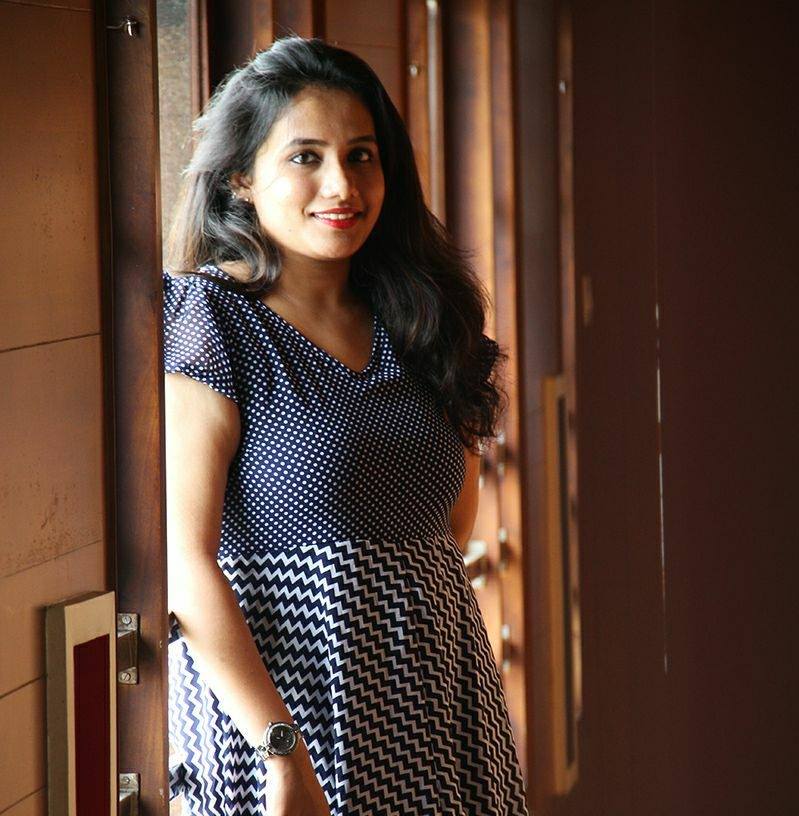 Sneha Mashetty is a former journalist who covered state politics. With a degree in Journalism & Masters in Electronic Media, she combines her research techniques, versatility in writing for the web, and love for education at Univariety. She has written extensively for International schools, Ed-Tech products, emerging learning technologies for half a decade. An avid reader, a travel lover & a movie buff who loves to have meaningful conversations