Extracurricular activities are defined as 'activities that fall outside the scope of your regular curriculum.' Taking up an extracurricular activity literally gives your children 'extra-scope' for their future! 
An extracurricular activity can surface the Einstein within your child or make them a pioneer in a new field altogether. According to a study conducted by the National Center for Education Statistics, a child who shoulders an extracurricular activity has better attendance in class and increased test scores.
Sounds unbelievable? Here are the comparative statistics between children who take up an extracurricular activity and children who don't.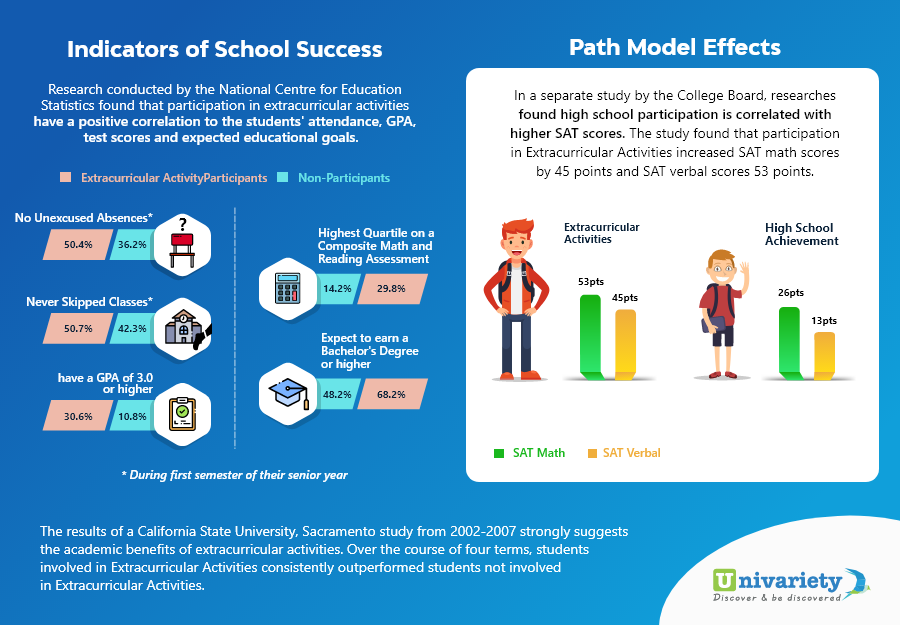 Let's Go Ahead and Delve Into the Many Benefits Of Extracurricular Activities
There is a whole slew of benefits that a child has when they take up an extracurricular activity. These perks could be broadly categorised into two types:
Recreational Perks: If your child takes up an extracurricular activity as a hobby, without any end goal, then the perks are recreational.  These activities are to make merry in leisure time and to take a detour from the mundane daily routine. However, they accelerate the mental development of a child
Educational Perks: If your little ones have a decade of planning ready and take up an extracurricular activity to add phantom power to their future career, then the perks are educational. These help in boosting your child's profile and provides them an inch of edge above the rest. 
Let's delve deeper to comprehend the many benefits of extracurricular activities.
Extracurricular activities help a child move away from the herd and grow into one's own self. Choosing an activity, practicing it every day, and finally acing it helps a child discover who they are and what they are made of.
The uniqueness starts to shine and various pieces come together to make them who they truly are.
Obtaining Essential Life Skills:
Today's world is filled with a heterogeneous population with varied interests, lifestyles, cultural values, and opinions. For a child to adapt to such a world, it is paramount that they develop necessary life skills at an early stage in life. Taking up an extracurricular activity acts as a catalyst in developing these life skills.
Meeting new people, getting exposed to various mindsets, learning through the experience all add up to acquire life skills.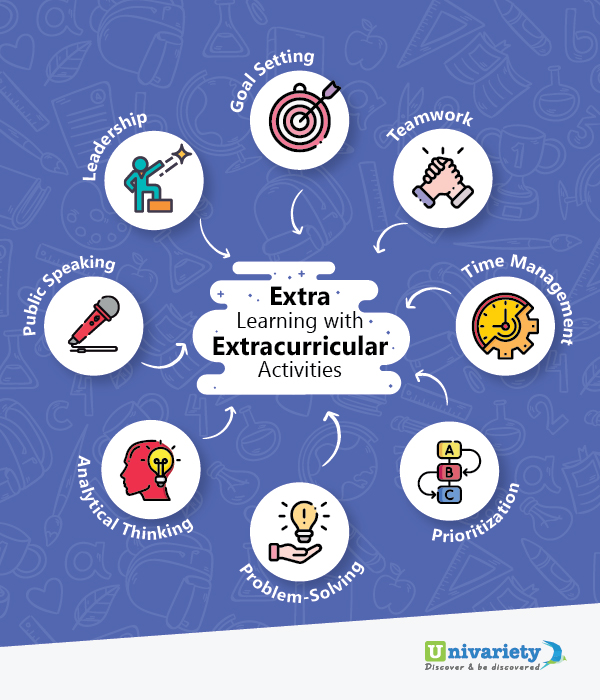 Go on and prod your child to take up an extracurricular activity to develop life skills.
Instilling Self Confidence:
Whether it is standing on stage in a drama or sprinting towards the finish line in a 100-meter race, extracurricular activities open up children to unleash their potential and become who they are meant to be.
By performing in front of people, they shed all their inhibitions to emerge as more self-confident individuals prepared to face the world. This trait helps them become great orators, stage performers, and even CEOs who take control of meeting rooms.
Improving Academic Performance:
A child who takes up extracurricular activities develops immense focus, which will reflect in their academic performance too! To constantly keep at something until you get it perfectly right helps children become uber focused and this will aid their academics too!
Not just that, a child who manages to take up an extracurricular activity along will regular school will learn the art of discipline and time management. With such values and no time to procrastinate, your child is all set to shine academically.
Developing Special Skills:
In a world that breathes competition, developing a special skill gives your child an extra edge over everyone else. Extracurricular activities help in achieving just that. With focus in one particular sector, your child will become the master of one trade and rise above the rest.
Exploring Every Interest:
Children can be very indecisive when it comes to choosing an extracurricular activity, as they themselves are still in the process of self-discovery. Do not fret when they change their passion every now and then, try talking to them and understand the reason behind the change. Extracurricular activities give children the time to explore what they want to at an early stage and hence will help them make an informed decision later on in life.
Acing University Applications:
Did you know that extracurricular activities make 30% of foreign university applications today? 
So, taking up extracurricular activities provides a pathway to your child to their dream university. For example, if your child is applying for a Creative Writing course in the United States of America, then it is absolutely essential that they are part of the school Literary Club or must have taken up a creative writing course/hobby class to prove the passion they behold.
Even if the extracurricular activity does not fall under the umbrella of your subject choice, it adds an edge to your child's application.
Check if your child's current profile is strong enough to land them into the college of their dreams.
Diva Sharma landed in Stanford University for a degree in Computer Science with a Minor in Economics by showcasing her passion for animal welfare. By creating a device that could alert individuals when an animal needs help, she was able to quicken the treatment process. When animals arrive at the hospital, this device can alert doctors about cases that need immediate attention. It can also be used by people when they leave their pets behind at home. At a young age, she patented the invention and earned the respect of animal lovers
Diva Sharma – The Girl Who Chased her Stanford Dreams Albeit in an Uncanny Way
Writing Impressive Profiles/Resumes:
A resume is like a written version of who you are, what you are made of, and what you are capable of. Having an impressive profile for your child is crucial to secure a position in a good university.
Adding extracurricular activities to your child's profile helps a mighty lot when it comes to profile building. Profile building is a science of its own and is an amalgam of many things put together. 
Dinesh, a student of DPS, Mathura Road utilized our product ProMap to build the right profile that will land him in the right place. From identifying strengths to mapping them to the end goal, ProMap helped him build an A grade profile. 
Read our blog on 'How Dinesh from DPS, Mathura Road Utilizes ProMap' to understand the power of ProMap. 
Based on the inclination of your child, you can choose from a plethora of extracurricular activities available in the market. 
Go on and start the conversation about extracurricular activities with your child today. Here are a few quick tips on the questions you can ask your child with regards to their interest in extracurricular activities. 
What is your favourite hobby?

Do you like staying indoors or outdoors?

Do you exercise your mind or body or both?

What do you want to be once you grow up?
One extracurricular could make all the difference on your child's profile.
Subscribe For More Updates or Drop your email(helloparents@univariety.com)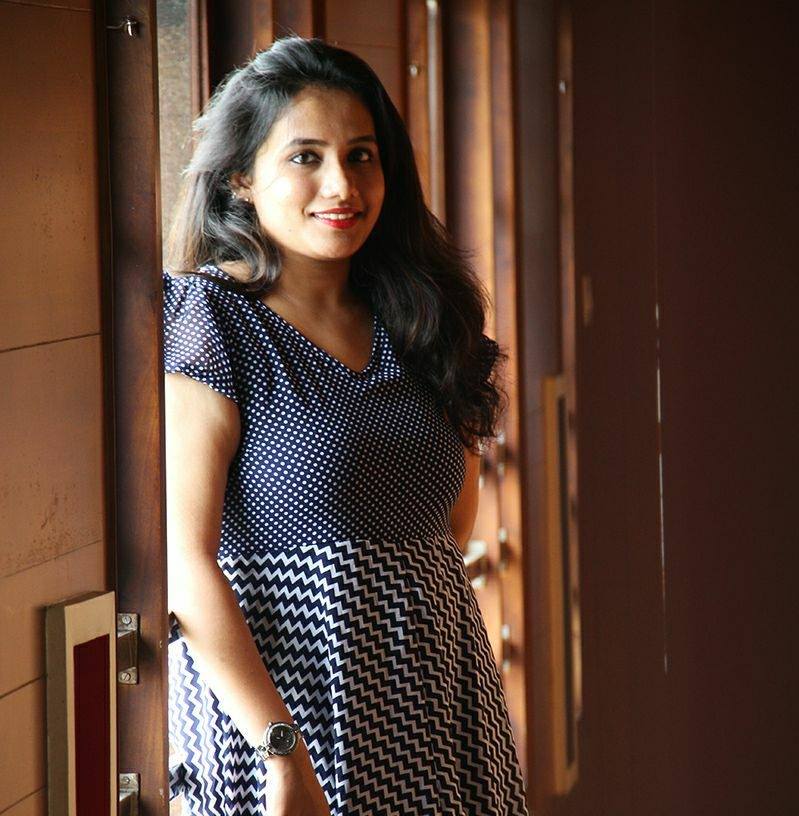 Sneha Mashetty is a former journalist who covered state politics. With a degree in Journalism & Masters in Electronic Media, she combines her research techniques, versatility in writing for the web, and love for education at Univariety. She has written extensively for International schools, Ed-Tech products, emerging learning technologies for half a decade. An avid reader, a travel lover & a movie buff who loves to have meaningful conversations