The cost of good education is increasing eight times faster than an average household income. Such a steep increase in fees in both public and private sector colleges is making SCHOLARSHIPS the need of the hour. How much do you know about scholarships?
Let's take a look at the cost of education in the World's Biggest Higher Education System – The United States of America.

In the public education sector, Indian Institute of Mass Communication (IIMC) increased its fees by a 100% in the past decade. Satyajit Ray Film & Television Institute (SRFTI) increased its fees from Rs 70,000 to Rs 1.4 lakh in the span of last 3-4 years. The IITs and National Institutes of Technology (NITs) first raised their fees from Rs. 50,000 to Rs. 90,000 per year in 2013 and then the IITs hiked it further to Rs. 2 lakh just three years later. 
Engineering education in India in some premier institutes costs Rs 10 lakh and medical education costs Rs 25 lakh in private colleges. If you want your child to study in a top private university – US, UK, Canada or India, here is how much it is going to cost you:
The United States of America:
Average fees per year: $45,000- $50,000. A three year Bachelor's degree will cost close to $150,000 (Rs 1.2 crores approximately)
The United Kingdom:
Average fees per year: £12,000 – £15,000. A three year Bachelor's degree will cost close to £45,000 (Rs 42 lakhs approximately)
Canada:
Average fees per year: $20,000 – $25,000. A three year Bachelor's degree will cost close to $75,000 (Rs 56 lakhs approximately)
India:
Average fees per year: Rs 4 lakh – Rs 5 lakh. A three year Bachelor's degree will cost close to Rs 15 lakh
Now that you are aware of the costs involved, here are some things to know about scholarships:
What Is A Scholarship?
A scholarship is financial aid awarded to a student to pay for an undergraduate degree. A scholarship is awarded on various criteria. 
A scholarship is paid in different ways. A few colleges offer a one-time cheque and other colleges provide money for students each semester or school year. These awards differ from student loans and don't have to be repaid.
What Are The Different Types Of Scholarships?
Need-Based Scholarships: As a name suggests, a need-based scholarship is granted to students who require financial assistance to continue their education. This scholarship does not choose students on any other factor except for their financial status and household income. Factors such as test scores or athletic ability have no bearing on Need-Based Scholarships.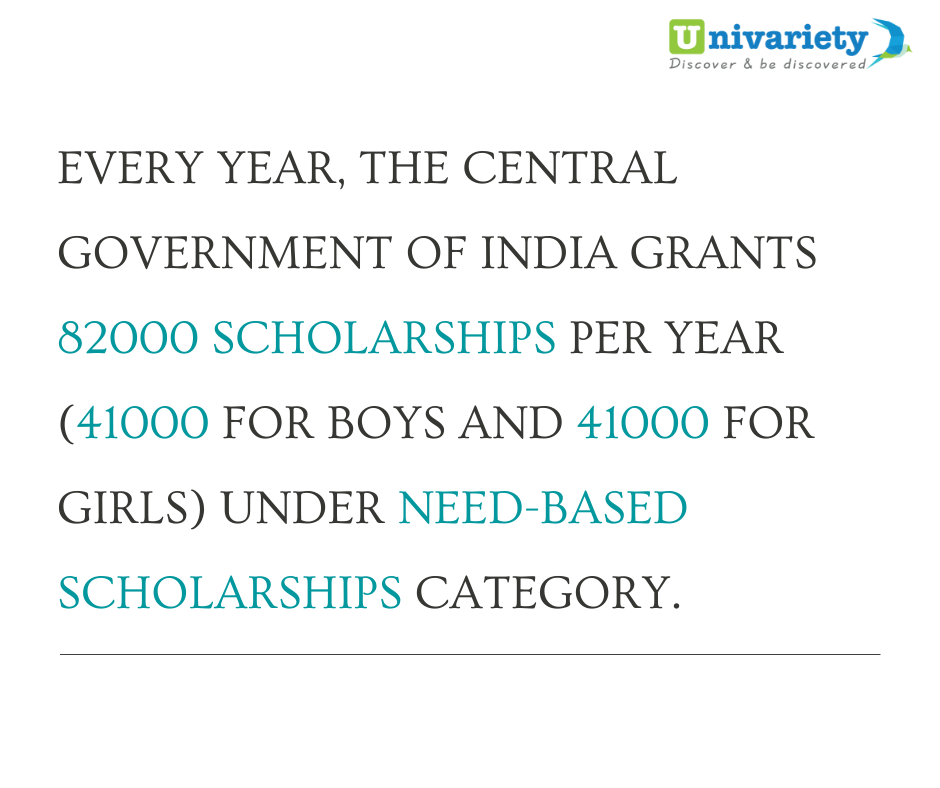 Merit-Based Scholarships: Merit based scholarships are awarded to students who have immense potential and show promising results. Financial situation of the student is not taken into consideration while granting these scholarships. 
Merit in this case could be in any field. High academic scores, great test results, advanced athletic performance, an ace in extracurricular activities or a receiver of famous awards & accolades. All of these qualify as merit in merit-based scholarships. 
Merit-cum-Need Based Scholarships: Merit-cum-Need Based Scholarships have two eligibility criteria. One is that the students should have a certain academic score and their annual family income should be below a certain amount. 
The academic score and family income that's required to avail the scholarship changes from college to college. If it is a Public College, then it depends on the guidelines laid down by the State.
Know More About Merit-Based Scholarships
Ivy League colleges, Russell Group colleges or top private colleges anywhere around the world cost a fortune. That's where Merit-Based scholarships come to your rescue.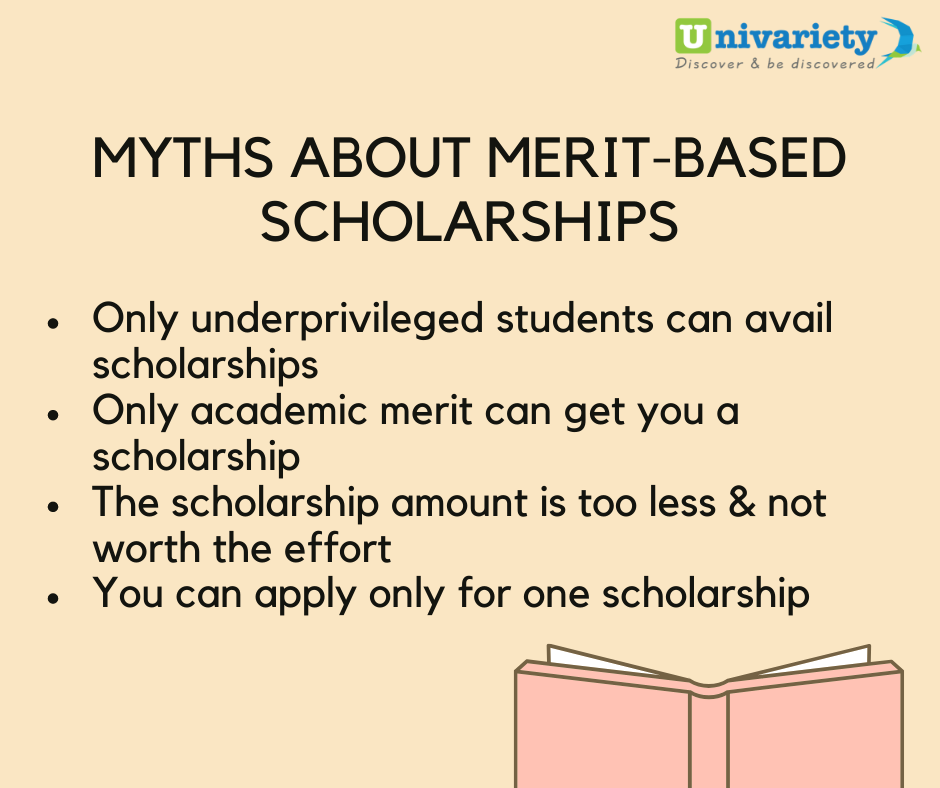 Let us start off by saying that none of the above are true. If you have the scores or the talent, you can apply for Merit-Based Scholarships. 
Merit-Based Scholarships are further divided into three sub-categories: 
Academic-Based Scholarships: Only academic performance of a student is considered while awarding these scholarships.
Talent-Based Scholarships: A student's extraordinary performance in any extracurricular activity, an innovation he/she created is considered while awarding these scholarships.
Sports-Based Scholarships: A student's athletic performance is considered while awarding these scholarships.
Facts To Know About Merit-Based Scholarships In The US:
The pool of Merit-Based Scholarships in the US is an estimated $22 billion! One of four students going to a Public University in the US will receive Merit-Based Scholarships directly from the University or the State government. 
88% of freshmen at Private Colleges received a grant from the institution in 2016-2017, covering 57% of tuition and fees. 
Source: A report by the National Association of College and University Business Officers (NACUBO) 
57% Merit-Based scholarships go to A students. 44% of the scholarships were claimed by people who weren't A students in high school.
According to the Fulbright Commission, more than 600 American universities offer scholarships worth $20,000 or more to international students.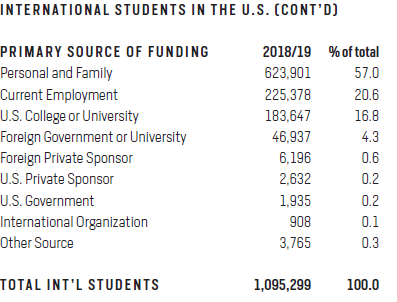 Source: www.iie.org 
So, if you are someone who aspires to study in the US, it is time to pull your socks up and enter the Merit-Based Scholarship game! 
How Do Colleges Choose Candidates For Merit-Based Scholarships?
Colleges in India and around the world have a few broad categories they look at while awarding Merit-Based Scholarships. Here are 7 criteria colleges look at, which you should think about if you are aiming to secure a scholarship:
1. Academic Performance: Academic Performance is something that all Merit-Based Scholarships take into consideration. What were your high school scores like? Are you consistent in your performance? Which subject do you perform best in. are all evaluated.
2. Entrance Test Scores: SATs, IELTS, GRE, etc to study abroad or All India Entrance Examination for Design, TISS Bachelors Admission Test, Common-Law Admission Test and a plethora or other entrance exams to study in India. The scores these entrance exams are taken into consideration while choosing a candidate for Merit-Based Scholarships.
Remember, how much your academic performance and entrance test scores matter depends on what basis you apply for the scholarship. If it is academic merit, then it is given the utmost importance. But, if it is sports or extracurricular merit, then it takes a backseat. 
However, a minimum score needs to be achieved to be considered eligible for Merit-Based Scholarship. 
3. Excellence In Extracurricular Activities: Are you a trained classical dancer who performed with the Prime Minister of India in the audience? Are you a musical prodigy who composed an album when you were 15? Are you an artist who performed at Broadway Theatre in high school?
If yes, then colleges are looking for students with extracurricular vigour like you. If you are applying for Merit-Based Scholarship based on your extracurricular achievement, then you should exhibit:
Commitment

Consistency

Expertise in the field
You should be someone who has been practising an extracurricular for a long time with commitment & consistency. Also, you should be an expert in the field in interest. You should choose the extracurricular activities you are going to spend your time using scientific methods and make sure that they are aligned with your end goal. 
If you are applying for an Academic-Merit Scholarship, then your extracurricular activities take a backseat. 
However, times are changing. With many colleges around the world cancelling entrance tests or making them optional, extracurricular activities could be the only way to distinguish yourself from your peers.
4. Leadership Skills: If a college is putting money on you, they want to know you are going to be a leader and make a difference in the world tomorrow. Leadership is a key quality that colleges look for in a candidate applying for a Merit-Based Scholarship. 
A class president or a garage band leader, whatever your field of interest, colleges want to see that you are leading the way in it.
5. Innovators & Risk-Takers: The world's future relies on innovations for the better. Colleges look for students with a potential to innovate or who are on the path to innovation or who have already innovated something.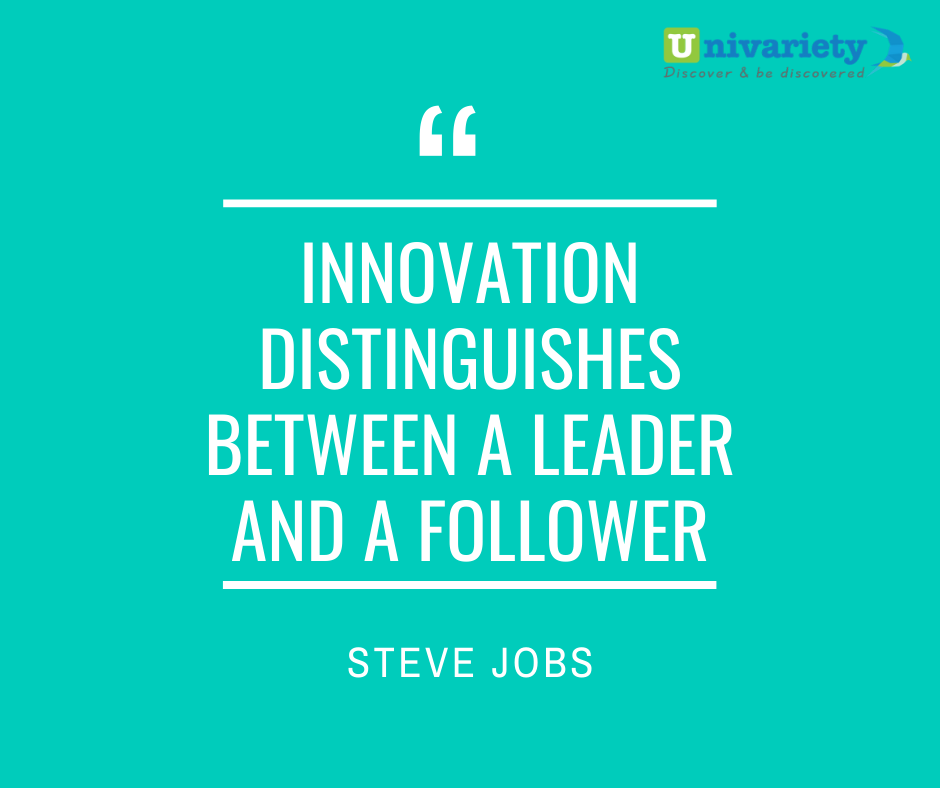 Here is an example of an innovator:
Diva S, a passionate techie and public speaker, was raised in India's capital city. She completed her schooling from GD Goenka Public School, Vasant Kunj. Her ambition took her all the way to Stanford University, where she's pursuing a degree in Computer Science with a Minor in Economics. But, there's more than just academic excellence that got Diva a seat in the prestigious Stanford University.
With her love for animals and a willingness to turn her passion into action, she has developed a 'Novel Monitoring Mechanism to Detect Distress in Animals – Collar System'. The idea was conceptualised by her when she was 15. She realised that there is no definite technological stress-detecting mechanism for animals. 
Her project has received recognition from the President of India for innovation and shortlisted for the Intel Initiative for Research. She received an award from the President of India in 2015.
This innovation distinguished her from her peers and opened doors to Stanford University.
6. Community Service: Empathy and the urge to give back to the community is something colleges look for in a student while awarding Merit-Based Scholarships. It could be anything from volunteering in an old age home to starting a weekend city cleanup drive, you should showcase the passion to give back to the community.
7. Statement of Purpose: Your statement of purpose is like a closing statement of a lawyer who has to win a case. Your passion for the subject you are applying for, your personality, your background story, the difference you will bring to the community, etc should all come through in your statement of purpose when you are applying for a Merit-Based Scholarship.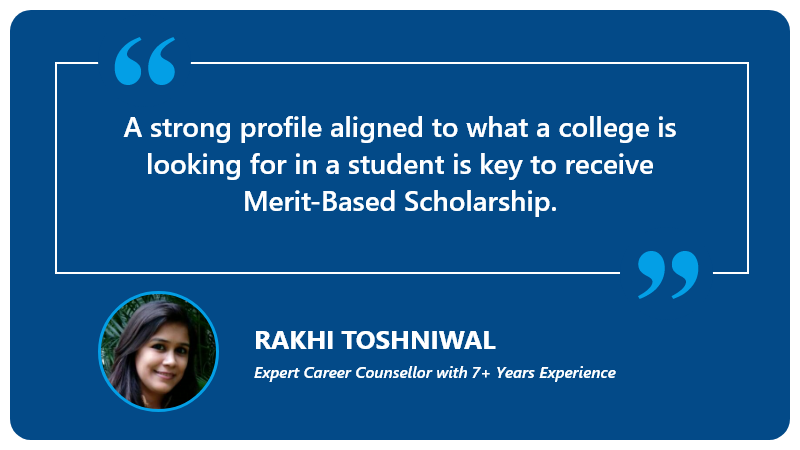 A holistic profile aligned to what the college is looking for to grant a Merit-Based Scholarship is what will help you receive the aid.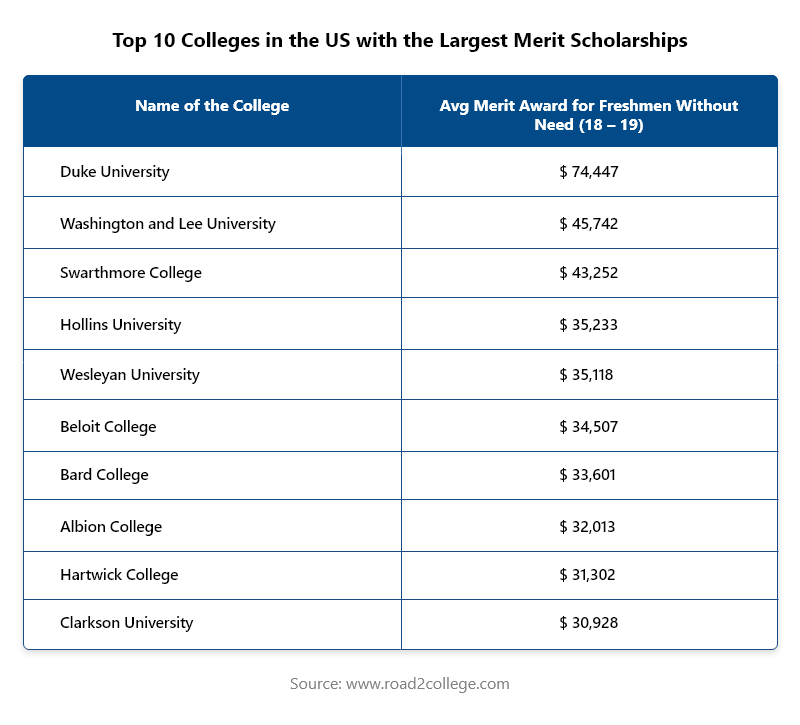 Top colleges in the UK which offer Merit-Based Scholarships include University of Cambridge, University of Oxford, Imperial College London, King's College London, London School of Economics and Political Science (LSE), University College London.
Top colleges in India which offer Merit-Based Scholarships include O P Jindal Global University, Ashoka University, Vellore Institute of Technology (VIT), Sri Ramaswamy Memorial University (SRM), Birla Institute of Technology and Sciences (BITS), Amity University, Lovely Professional University (LPU), Symbiosis International. 
These are just some of the many colleges that offer Merit-Based Scholarships to students.
Having a reference of someone who secured a Merit-Based Scholarship and how they did it can help in setting a benchmark for yourself. We will take you through two scholarships winning profiles now.
Scholarship Winning Profiles
Scholarship Winning Profile 1
Name of the Student:
Madhav K
Name of the School: Jayshree Periwal High School, Jaipur
Curriculum: CBSE
Received Offer Letters From:
UMass Amherst
Purdue University
University of Illinois Urbana-Champaign
University of Wisconsin Madison
UT Dallas
Michigan State University
University of Toronto
University of British Columbia
University of Waterloo
Joining University: University of British Columbia
Course: Computer Engineering
Scholarship Received: 25000 CAD (Rs 13,79,156)
Madhav's Scholarship Winning Profile Included:
Deep Interest In Subject:
Computer Language Online course from Harvard University
1st Rank in Bal Vigyan Computer Science Project on Augmented Reality
Community Work:
Founder of Social Enterprise for Women Empowerment
Authored a Research Paper on E-Waste Management
Leadership:
Asst Director of Ivy League MUN & Secretary General for U&MUN
Work Experience:
Internship at Indian Oil Corp Ltd
Attended O P Jindal Summer Program
Awards & Accolades:
Global Rank 10 in International Life Skills Olympiad
Gold Medalist in International Math Olympiad
Received International Award for Young People in Class 9
Received Duke of Edinburgh Award in Class 11
Scholarship Winning Profile 2
Name of the Student:
Dhruv C
Name of the School: Delhi Public School, R K Puram
Curriculum: CBSE
Received Offer Letters From:
New York University
Scholarship Offered: $21,900
University of British Columbia
Scholarship Offered: 10,000 CAD
University of Waterloo
Scholarship Offered: 2000 CAD 
Joining University: University of Waterloo
Course: Computer Science
Scholarship Received: 2000 CAD (Rs 1,10,171)
Dhruv's Scholarship Winning Profile Included:
Deep Interest In Subject:
Learnt to make cars propelled by electric motors
Made a Quadcopter at IIT, Delhi
Community Work:
Taught underprivileged kids and helps children with Type 1 Diabetes
Leadership:
President of Schools Astronomy Club
Mentored & guided younger kids on Asteroid Search
Work Experience:
Facilitated B2B matchmaking between businesses from India and Afghanistan at a trade show titled 'Passage2Prosperity'
Awards & Accolades:
Bronze Medal in Hindi Olympiad
Global 113th Rank at International Maths Olympiad
Global 100th Rank at International English Olympiad
Propelled Rockets to approximately 100m at a National Competition

Every university looks for different attributes in a candidate. Both Madhav & Dhruv have worked on multiple facets of their profile to make it holistic and made sure that it caught the attention of the Admissions Committee. 
To achieve this, you need to take help from an expert who can lay down a concrete action plan for you.
How To Be First In Line To Be Considered For Merit-Based Scholarships?
Here are 5 steps you should remember if you want to be receive a Merit-Based Scholarship:
What is your forte? On what merit do you want to apply for a scholarship? This is the first question you should ask yourself. You need to have ABSOLUTE CLARITY on it.

Once you have clarity, you should SET A GOAL early. Which course, country and college are you aiming for?

You should then understand the REQUIREMENT of the college and MAP IT to your strengths.

So should then make a PLAN OF ACTION to showcase your strengths to the best of your abilities.

Finally, you should be able to BALANCE academics and non-academic activities to achieve the best outcome.
The result of these 5 steps in a HOLISTIC profile focusing on SHOWCASING your strengths and this will help you be first in line to receive a Merit-Based Scholarship.
We can help you with ProMap – short for Profile Mapping, where we will build a personalised roadmap keeping in mind your end goal and increase your chance of admission & scholarship success.
As a part of ProMap, an army of experienced career counsellors will help you build a profile that will get college admission committees interested, distinguish you from your competitors and increase your chance of getting Merit-Based Scholarships exponentially.
Conclusion
If you want to succeed sooner and save a lot of money that would otherwise go in paying student loans, Merit-Based Scholarships is what you should aim for. 
Now that you know everything there is to know about scholarships in the merit-based category, what are you going to do next?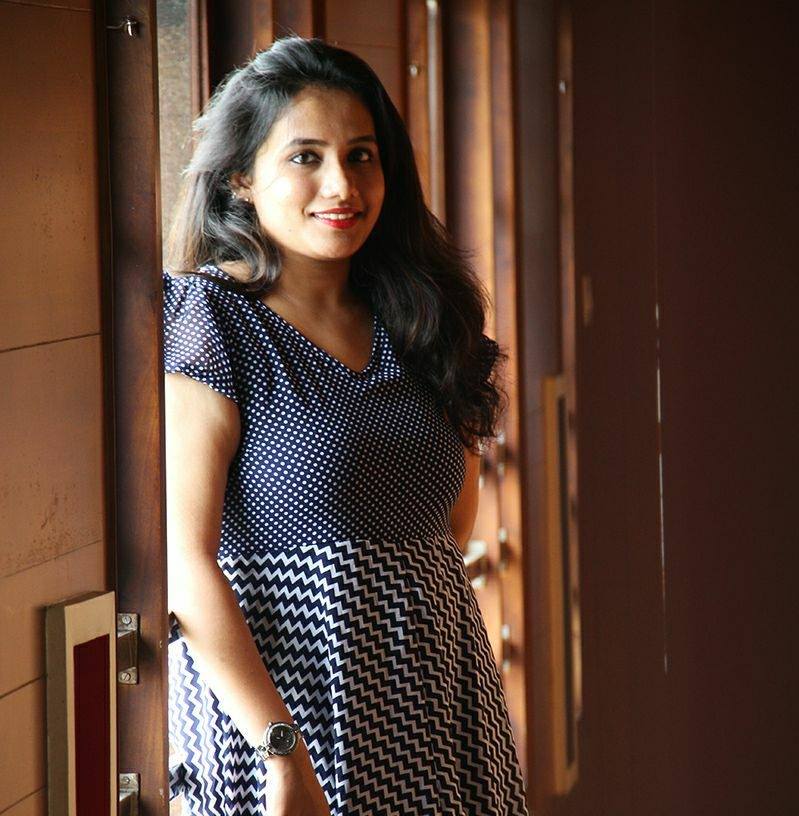 Sneha Mashetty is a former journalist who covered state politics. With a degree in Journalism & Masters in Electronic Media, she combines her research techniques, versatility in writing for the web, and love for education at Univariety. She has written extensively for International schools, Ed-Tech products, emerging learning technologies for half a decade. An avid reader, a travel lover & a movie buff who loves to have meaningful conversations