When we talk about the Himalayas, we often think about stunning snow-capped mountains, gorgeous valley towns, and whatnot. Nestled in one such town is the IMS Unison University. It is located amidst the pristine environs on the picturesque Mussoorie Road in Dehradun. Blessed with salubrious weather for most of the year, Dehradun – a vibrant and culturally diverse city- makes for a fantastic setting for students to immerse themselves in their academic and co-curricular pursuits.
Did You Know? 
IMS Unison University enjoys 24+ years of Rich Educational Legacy 
The Unison Group- Focused on providing quality education

 
Founded by Shri Naveen Agarwal Ji in 1996, the Unison Group is headquartered in India, with a primary focus on education. Each year over 3,000 students graduate from the portals of Unison institutions. IMS Unison University, founded in 2013, is the best B-School in Uttarakhand, 2nd best university in leadership, and the 8th best private university in India. 
Did You Know?
IMS Unison University ranks as the 11th best university in India (The Times of India Feb 2020)
Interestingly, Dehradun is home to one of the largest student populations in the country, injecting unique and distinctive energy and vibrancy into Doon's educational, leisure, and cultural scenes. The safety and security that the city offers also makes it a favourable destination for many residential schools and universities. 
Did You Know? 
IMS Unison University has students from 125 cities of India and 8 countries across the world
Great Leaders Build Great Teams 
IMS Unison enjoys a solid reputation also because of its mighty leadership team. It is backed by some of the best in the education industry- leaders with years of experience who are blessed with enviable visionary qualities. Here's the team behind the University. 
Chairman:- Mr. Amit Agarwal hails from a leading business family in the Education Capital of India, Dehradun. A young and dynamic leader, he is an epitome of patience, practicality, perseverance, and precision and is extremely farsighted in his vision, because of which he commands high respect in the academic fraternity. 
Chancellor:- Prof. Gurdip Singh is a distinguished academician with over 36 years of teaching and research experience with the prestigious University of Delhi where he held the position of Head and Dean, Faculty of Law (2010 to 2013). An asset,  Prof. Singh has received several accolades for the pivotal role played by him in improving the standards of legal education in India.
Vice-Chancellor:- Prof. Gautam Sinha is a distinguished academician with over 40 years of industry, teaching, administrative, and research experience. He has been founder Director, IIM Kashipur, Director Lal Bahadur Shastri Institute of Management, and Professor at IIT Kharagpur. 
Did You Know? 
IMS Unison University prides itself in its state- of- the- art infrastructure in a world-class campus surrounded by Shivalik Hills and it is 24*7 wifi enabled.
The IUU Dream Team- Deans Of Different Schools
Dean – School of Management 
Armed with a Ph.D. in Health Economics from Bangalore University and a PG degree in Mathematics and Management from IIM Ahmedabad, Dr. Kalyani Rangarajan continues to share her knowledge in conferences to this day. She's an expert in Consumer Behaviour, Digital Marketing, Brand Management, and Application of Quantitative Techniques and has guided three doctoral scholars toward completion of their Ph.D. Her hobbies are reading fiction, creative writing, theatre, and music.
" Leadership isn't a position or title, it is action and example "

Dr. Kalyani Rangarajan
Dean- School Of Mass Communication 
Dr. Sushil Rai is an alumnus of Banaras Hindu University, Varanasi, UP. He then went on to complete his Ph.D. from Mahatma Gandhi Kashi Vidyapith, Varanasi. Dr. Rai has over 15 years of teaching and industry experience. Research papers, articles, journal pieces, books even- you name it and he has written it. He is very active in the Media and Public Relations circuit and also serves as a Political Analyst on HNN24x7, a news channel based out of Uttarakhand. 
Dean- School Of Hospitality Management
Not only is Dr.Vinay Rana the Professor & Dean at School of Hospitality Management, IMS Unison University, but he is also a renowned trainer in hospitality education. A Keynote speaker at various conferences, Dr. Rana also has several research papers and books on hospitality to his credit.  He started his career in the capacity of a chef, and worked in various prestigious hotel properties, both, in India & overseas before venturing into training and development.
"Leadership is not about a title or a designation. It's about impact, influence, and inspiration." — Robin S. Sharma,

Prof. (Dr.) Vinay Rana- Dean, School of Hospitality Management
Dean- School Of Liberal Arts 
Dr. Divya Saksena is Dean of the School of Liberal Arts. She received her M.A. and M.Phil. degrees in English from Delhi University, India, and her Ph.D. from The George Washington University, USA. With over 23 years of teaching and research experience in India, the USA, and Canada, she has published and presented papers on Shakespeare and Lawrence in the USA, India, and France. Her current research interests are Anglophone literature and Gender Studies.
"Welcome, O life! I go to encounter for the millionth time the reality of experience and to forge in the smithy of my soul the uncreated conscience of my race." – James Joyce 

Dr. Divya Saksena
Did You Know? 
IMS Unison University has had over 95% placement achieved year on year!
The IMS Unison Advantage
You might wonder what sets us apart from the others? 
IMS Unison University is continually investing in technology & facilities to ensure that you have access to the highest quality of education. These very facilities have established us as a Center of Excellence in Management, Mass Communication, Law, Hospitality & Liberal Arts. 

The goal is to educate individuals with the highest potential to excel in their chosen careers. To achieve this, IMS aims to give the best student experience possible.
Did You Know? 
IMS Unison University offers 18 Industry – centric programs across 5 progressive schools
IMS offers high quality, research-led education that encourages independence of mind. You will develop your employability from your very first day through your studies, co-curricular programs, personality development, skill enhancement workshops and extracurricular activities. 
This is why an IMS Unison University degree is so attractive to employers and a sound investment in your future.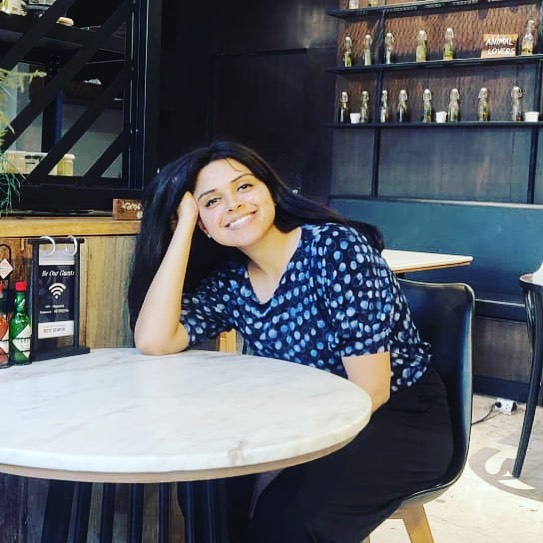 A self-proclaimed coffee addict and a fan of self-help books, Nidarshana works very closely with schools, universities, and educators at Univariety. In her decade-long career, she has dabbled in Account Management, Zumba fitness, and in several forms of writing- from features to creative blogs to social media. She is also a dancer, fitness enthusiast, and a noisy vegan