Psychometric tests are not new to us. Some of the earliest tests began as early as the 18th and 19th century and have evolved into the tests we do today. As a matter of fact, 75% of companies in the UK use these tests for recruitment. Most tests are designed to understand our personalities, aptitudes, interest, behaviour, intelligence, and the like.
In addition to being used for recruitment, psychometric tests can play a very crucial role in the career guidance process for schools. Through this blog, you will know more about what psychometric tests are- why should students take them, when should they be taken, the various types that are typically used in schools, how various reports are used by educators to guide students and why schools should encourage the usage of psychometric assessments. 
What is a Psychometric test/assessment? 
Simply put, it is a scientific way of finding a person's existing skills and interests and to assess personality. Through a psychometric assessment, students can discover things about themselves and accordingly decide which career path to take. In fact, there are several psychometric tests for school students in India. However, specific tests can help find more than just the learning style of the student and go deeper into a child's psyche, attitudes, and aptitudes (or lack thereof) for certain subjects.
The need for a Psychometric test/assessment 
For students, the phase between class 8 and class 9 is usually quite crucial. They learn new subjects, develop more perspectives and as they step into the threshold of adulthood, they begin to develop stronger personalities. Think back to when you went through this period in your life. Depending on your age, your answers may vary from indifferent to severely confused. However, neither answer serves the purpose of doing what one loves for a career.
Hence, a solid psychometric test for career guidance is a suitable step to take. This test has nothing to do with the grades a student gets or how smart he/she perceives himself/herself to be. It is about uncovering a person's mental, emotional, and psychological makeup in order to map these to careers that are most apt.
How Univariety's Psychometric tests are useful at each stage from classes 8-12
As discussed above, the time during which these tests are taken is of utmost importance. Typically, when students are just about entering high school, they are mature enough to understand their own thoughts and patterns of behaviour. And, in most cases, these remain constant, unlike with younger children who are likely to grow out of existing thought-processes.
This explains why there are specific psychometric tests for class 8 and so on. Let us also understand what confusion do students usually experience at this stage. 
What's my personality type? 
It is not uncommon for students to change to a large extent during this time. Introverted-children might begin to show more traits of an extrovert. Usually, when students are in high school, their personalities are better shaped. During this time, an online personality assessment test can reveal more about the careers they naturally shine in. 
What career should I choose? 
Today, it is rarer than ever for someone to choose a career that will span decades. Millennials are probably the first generation to embrace the concept of multiple careers in a single lifetime. In fact, a recent study found that millennials change jobs an average of four times in the first decade of their careers. A psychometric assessment for class 10 students can at the very least, identify what line of work they want to make a career in to start off with. 
What stream should I choose in school? 
Sometimes, students have questions around which stream they should proceed with- science, arts, humanities, commerce-  or something entirely different. Schools these days are offering several subjects with an option to select them in different combinations. So, a test to map a student's interests, aptitudes to a suitable stream that he/she can enjoy and reap maximum advantage of, is essential.
Psychometric Assessments help students understand the subjects and courses that would be apt for them, and also enable them to gain a better insight into their interests, preferences, and aptitudes. – Tanmayi KVN, Senior Counselor
Types of Psychometric Assessments that Univariety offers
We offer 8 different kinds of psychometric assessments that have been developed in collaboration with the best names in the field of career counseling.
Your strengths and personality can have a huge impact on your career, which is what this test helps understand. It helps identify the right career for you. An aptitude test taken by thousands of students every year, the ICT has been designed, tested and updated by more than 200+ career counselors. To make the test as relevant as possible, we work to update the testing algorithm with emerging career options.
Students in classes 11 and 12 typically choose to do the Ideal Career Test to assess whether they are on the right track and whether any changes need to be made to the subjects they're doing depending on what their ideal career should be. The Ideal Career Test is extremely useful in mapping students' original career choices with the suggestions thrown in by the assessment.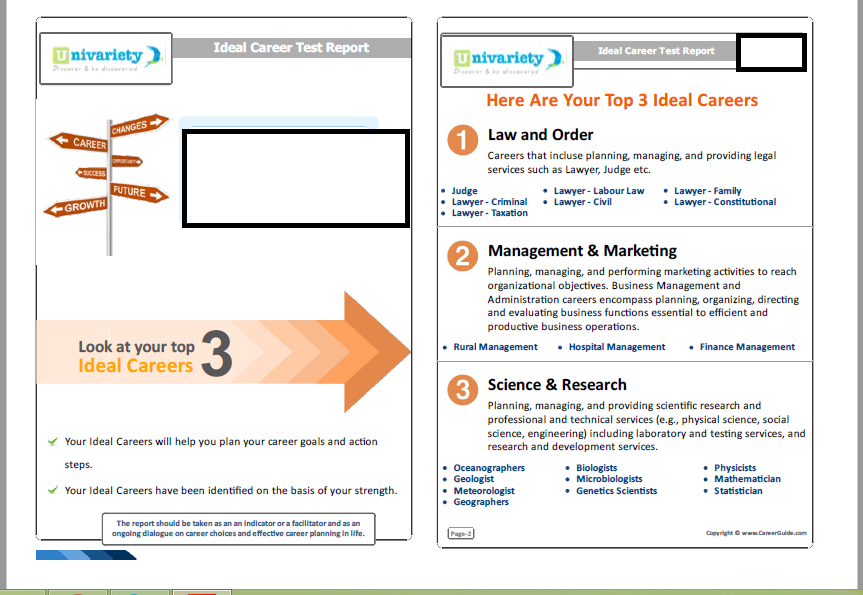 This is how the report of an Ideal Career Test looks. This particular student is likely to do well either in Law, Management, Marketing or Science and Research. What is important to note here is that this report should be used in conjunction with a Multiple Intelligence or Stream Selector in order for the counselor to correctly point in the right direction. 
Click Here to talk to us about the Ideal Career Test
Personality Type Assessment 
Based on a model of non-judgment this assessment is based on personality type. There are no right or wrong answers, or no answer that is better or worse.  It explores a set of basic drives and motivations that remain constant throughout a person's life. Each personality type has its own inherent strengths and potential challenges. Personality type does not predict intelligence; rather it identifies important natural predispositions and tendencies. Identifying personality types can also bring you one closer to deciding what career is your personality most suited to.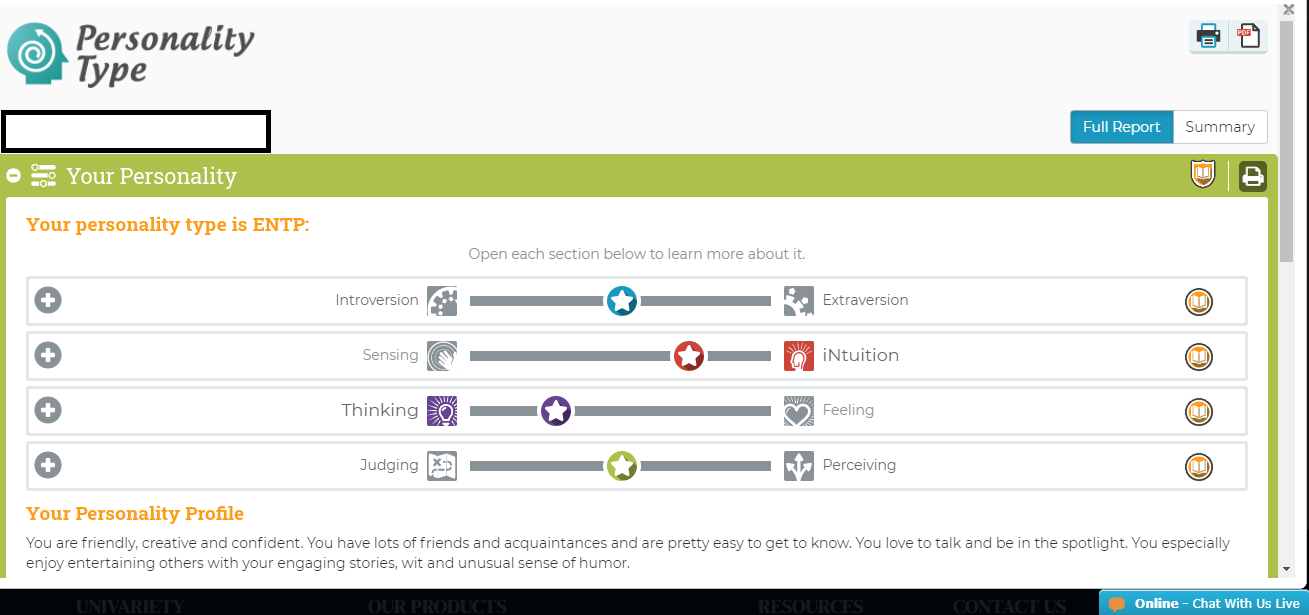 This report suggests that this person is more of an extrovert, intuitive, a thinker, and is likely to perceive more than judge. Now, different people will score differently depending on how they answer their questions. 
Click Here to talk to us about Personality Type Assessment
Multiple Intelligences Test 
In 1983, Dr. Howard Gardner proposed the Theory of Multiple Intelligences. He said that there were seven types of intelligence and that people's experiences were influenced by one or more of these seven types. What's wonderful is that the theory has been tested under Project SUMIT and has been found to improve student performance in 78% of the cases. The assessment uses proprietary technology to match your intelligence to your best fit careers. The types of intelligence that are assessed are: 
Logical

Linguistic

Naturalist

Spatial

Existential

Kinesthetic

Intrapersonal

Interpersonal

Musical

Engineering Branch Selector 
Even for those students who want to pursue a career in engineering, there are several decisions to be taken. By evaluating you on the fundamental aptitudes of an engineer namely spatial, closure, mechanical and logical, this test will help you decide which branch of engineering you should select.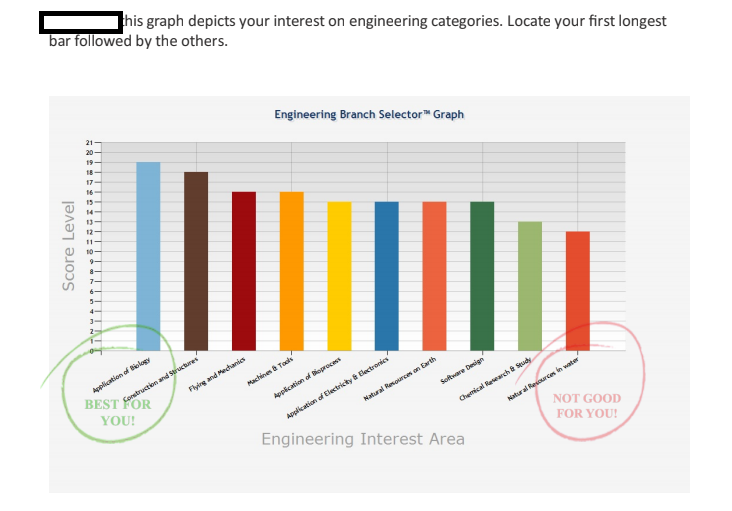 This graph shows which areas of engineering this student is likely to enjoy the most. He/she can use this as a base to make a decision as to which branch of engineering to proceed with. A session with a career counselor also can be of great help especially in this case where there is a probability that he/she might do well in more than one branch. 
Click Here to talk to us about Engineering Branch Selector
Humanities Career Selector 
Ever wanted to know what subjects to choose in the Humanities field? You will get all your answers by taking this test which has been prepared using scientific techniques and measured for statistical accuracy.
For those students who want to pursue a career in commerce, this test is great. By taking this test, a student can choose among all the financial and non-financial domains in commerce. Students are typically evaluated on their interests and capabilities. The test has been prepared using scientific techniques and measured for statistical accuracy. 
Ever wondered what is your preferred mode of learning- what makes you concentrate deeper or lose focus? The Learning Styles Test which is based on The Learning Style Questionnaire developed by Rita and Kenneth Dunn can help. The assessment analyses your learning preferences for immediate environment, emotionality, sociological needs and physical needs. Some of the preferences that are assessed are: 
Sensory 
Auditory 

Kinesthetic 

Tactile 

Visual
Environmental 
Intake

Light

Temperature 

Mobility 

Physical Setting 

Time of Day 
Mindset 
Teacher motivation 

Collaborative or independent 

Structure 

Focus 

Self-motivation


Stream Selector Test 
Drawing from the RIASEC theory, this test helps you select a stream after Class 10. It tests both your aptitude and interest and determines the most suitable stream for you. From the aptitude section, you can know what your strengths, weaknesses and subsequent abilities are to study the four streams. The interests section helps to determine your feeling of wanting to know or learn about something.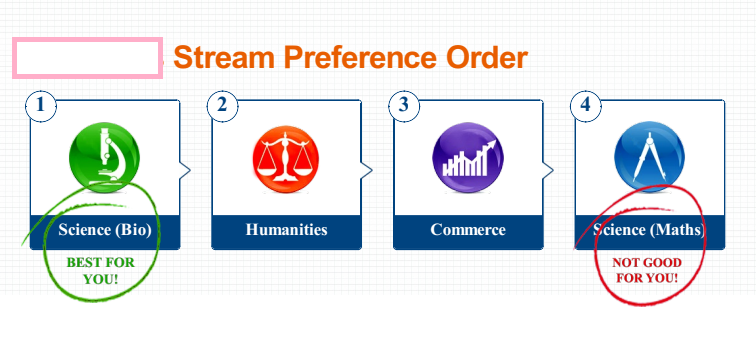 "There are many techniques and tools that counselors can use in order to support their career counseling sessions. One of the most effective tools that I have used is psychometric tests because they give an objective point of view to a student's strengths and weaknesses. Now keep in mind that this is just a tool but what I have seen is that it makes things more lucid both for the student as well as the counselor." – Sangeetha George, AVP Guidance Solutions 
Discover Univariety's Suite of Psychometric Tests
Close to 80% of our partner schools have administered psychometric tests among their students. But, here are a few more reasons why you should try them out too.

 
Close to 32,000 students from partner schools have taken psychometric assessments at different stages of their journey. Some of our partner schools that have the highest usage of our tests are: 
Lucky International School, Jodhpur

Rustomjee Cambridge International School, Thane

Wisdom High International, Nashik

Billabong High International School, Vadodara, Gujarat, India

Holy Heart Presidency School, Amritsar

R D Public School, Betul

DPSG, Palam Vihar

Utpal Shanghvi Global School, Mumbai, Maharashtra, India

DPSG, Vasundhara

Dr. Sarvepalli Radhakrishnan Vidyalaya, Borivali
In addition, here are 5 reasons why schools should focus on psychometric assessments 
They are great in identifying skills, attitudes, personalities using which you can uncover more about your students. This information can help you really build your students' profiles and carve a bright future for them. The result is happier and more successful alumni who are more likely to attribute their accomplishments to you. 

The school saves you time and money which would otherwise be spent inputting your students through personal career counseling. 

They are unbiased and offer an objective report of your students' strengths and opportunities. 

School can serve as a guide for students in terms of their profile development and career selection. 

They can aid your career counselors in understanding your students' mindset better and in providing more customised guidance. Specific areas can be addressed and developed. 
Schools today have the power to influence so much in a student's life. Being there for them as they go through the process of understanding their own selves and picking a path as a career is easier with the help of psychometric assessments. They form one component of the entire process of career guidance and counseling for students and adults alike. There are multiple components that, when pieced together, form the complex web called career counselling. 
Take a step and get in touch with us about how you can introduce psychometric assessments to your students as well. 
Explore our Psychometric tests!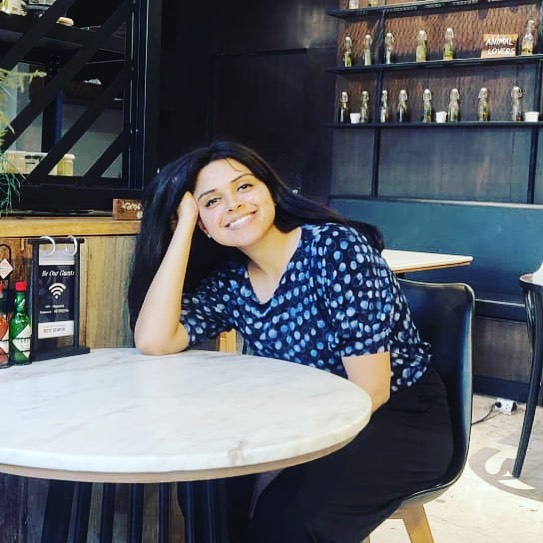 A self-proclaimed coffee addict and a fan of self-help books, Nidarshana works very closely with schools, universities, and educators at Univariety. In her decade-long career, she has dabbled in Account Management, Zumba fitness, and in several forms of writing- from features to creative blogs to social media. She is also a dancer, fitness enthusiast, and a noisy vegan