What is the marker of a Champion? It is the relentless pursuit of excellence, the drive to never settle, the determination to be better even after being the best, and most importantly to always keep on evolving. You can see this spirit of Championship in artists, sports persons, business persons – anyone who is considered the 'Greatest of All Time' (GOAT) in their field. Their stories inspire us to follow their success mantra. Such is a story we have for you today. A story that will compel you to look at your school success strategy in a different light. 
The Story of the GOAT Basketball Player and His Secret Trainer
You must have heard the name Michael Jordan – the legendary basketball player. His name has become a metaphor for being the best of the best "The Michael Jordan of…." But have you heard the name Tim Grover? 
Tim Grover is an Indian-American renowned for training some of the most elite basketball players in the world. His first client was Michael Jordan. 
As a young trainer, he wrote 14 different letters with a personalised training plan for 14 players of the Chicago Bulls Basketball Team. There are 15 players on a basketball team. The only player he didn't write to was the only player who gave his plan a chance. It was Michael Jordan!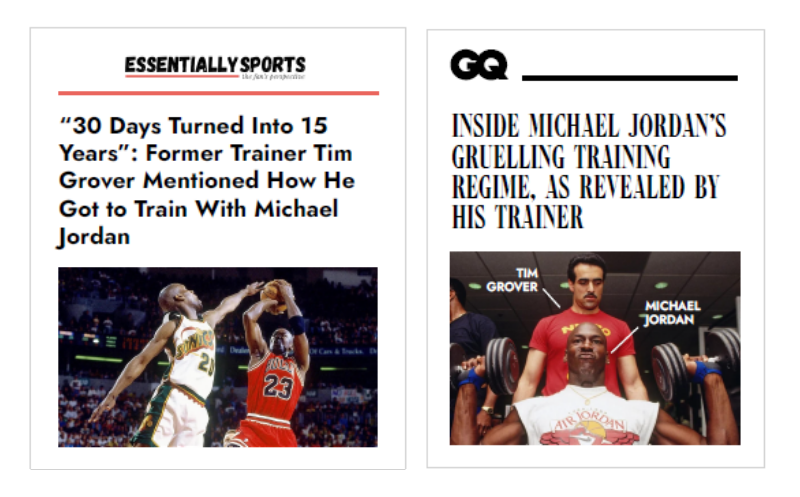 Much like Grover himself, you would think. "Why would an established champion like Michael Jordan need a new training plan?" He was already the best among the bests. The answer is simple. As Grover himself puts it, "The greats never stop evolving."
The Greats Never Stop Evolving – Unique School Success Stories 
Some stories are to be tasted, others to be swallowed, and some to be chewed and digested. This story falls under the latter category. 

As part of school management, driving school success is your primary focus. There are so many ways of driving school success and yet most schools in India stick to the usual – 
Showing student achievements in 10

th

and 12

th

board exams

Marketing the school's infrastructure and facilities like a new building, smart classrooms, etc. 

Using vague words like Holistic Education, Collaborative or Experiential Learning etc. 
Why these strategies don't work because every other school does the same. There is nothing unique about it that will make the school stand out!

But there are a few top schools that understand and showcase school success differently. They have evolved with time and adopted new ways to build and showcase their school's success. Let's see a few examples – 
Dhirubhai Ambani International School – Bringing its Diasporic Alumni Home
Dhirubhai Ambani International School is one of India's most prestigious and progressive schools. Recently, they partnered with us to build a thriving Alumni Network through our Alumni Impact Program.
Why?
They have extremely successful Alumni who have become influencers, entrepreneurs, and thought leaders in various fields. Their Alumni are not only equipped to guide their current student generation but also contribute back to school in meaningful ways. They realised that these Alumni Success Stories are a credit to their school's branding and legacy. Therefore, As they approach their 20th anniversary, bringing their Alumni back to school and celebrating their successes has become their primary goal.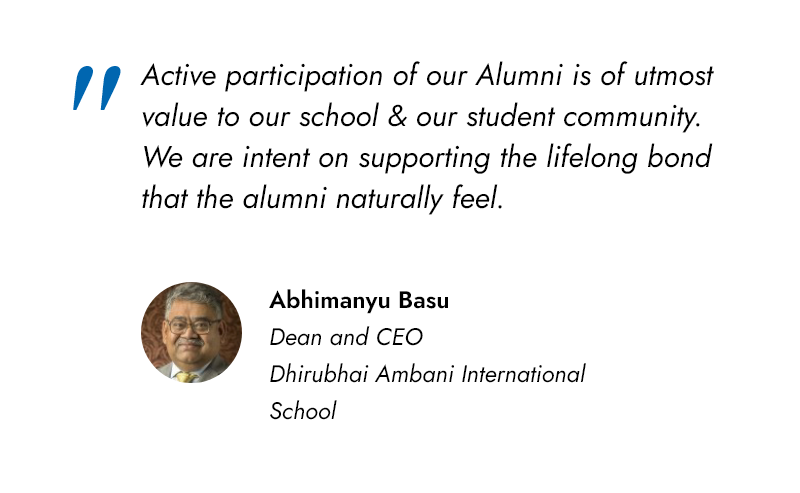 Ryan International – Holistic and Experiential Learning through Alumni Guidance 
Many schools market themselves using words like Holistic Education & Experiential Learning. But for a parent, these phrases don't mean much more than a fancy word. The vague understanding that parents have is that the school will focus on extracurriculars alongside academics and perhaps give some sort of practical/vocational training in high school when students need to make career decisions. 
But Ryan International thinks differently. For them, holistic education and experiential learning mean learning from those who have been there, done that – their Alumni! They have built a thriving student-alumni network through our Alumni Impact Program. Today, more than 11,000 Ryan Alumni are readily available to guide and mentor current students through events, workshops, and even one-on-one interaction. 

Look at the video on how Ryan's Alumni guides students – 
Oakridge – School Success Reflecting Student Success
Banners and posters displaying names and percentages of 10th and 12th students to announce 'Admission open' is too old school. While showcasing student success is a great idea, there are unique ways of going about it and Oakridge International does it really well.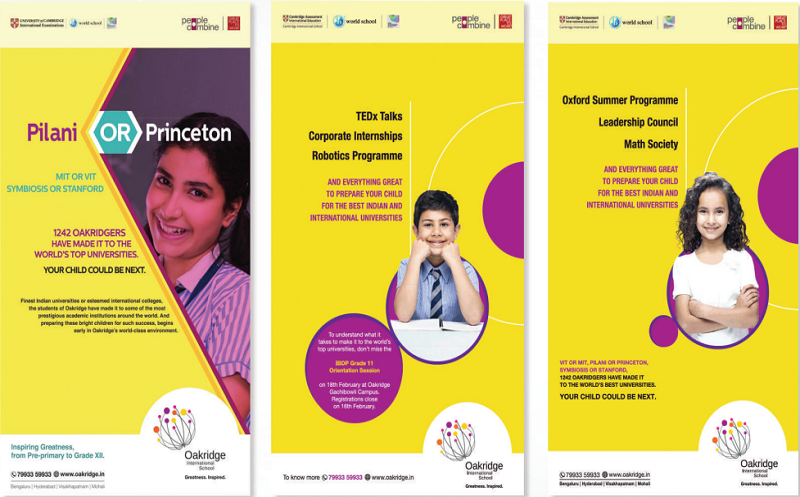 A Gift Wrapped Around a Story
When we come across stories like this, we feel compelled to share them. Therefore, this year we decided to send our clients a unique gift box that is wrapped with the story of Michael Jordan and Dhirubhai Ambani International School – both being champions in their own right. This gift box included a Basketball court miniature set, two flipbooks and two tickets in case they wanted to enter the playing field of progressive schools.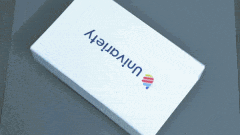 Like we said earlier, champions continue to evolve and explore newer ways to become better. The ball is in your court now. If you ever need a Tim Grover for your school's success, we are here for you.