At first, Vidhi seems like a shy teenager but very quickly she changes your mind. Confident, poised, and absolutely clear right from the start, Vidhi is a bright teenager with a successful career ahead of her. She took ProMap to understand her strengths and choose a career accordingly. In this blog, she shares her experience with us.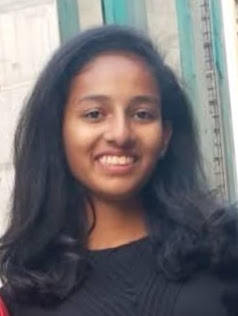 A Career-Focused Student Switches Curriculums
I have always been very serious about my career. When I had to change my curriculum after Class 8, I was slightly skeptical. But, I knew it was the right move for my career. So, in Class 9 I moved into the Cambridge curriculum. 
As soon as I made the change, I could see the difference. The Cambridge curriculum is based more on our understanding of subjects and enables us to apply concepts learned. This proved to be such an advantage. 
In fact, before I had to choose and finalize my subjects for Class 11, I could attend demo classes- something unheard of in national boards right now. After all of that is when I finally chose my subjects- Business, Economics, and Mathematics. 
An All-Rounder With A Flair For Finance
In school, I have always been an all-rounder. While I am not very academically inclined, I am a trained dancer and I love sports. So, when I started thinking about universities, I knew I had a good profile to start off with. But, I needed to make it impeccable. Moreover, I wasn't entirely sure what I wanted to do. 
My father is in the Finance industry and there have always been talks of me pursuing a similar career. But, I needed to be sure that I would do well in it and enjoy it. I didn't want to blindly follow my father's footsteps. The only question on my mind was, "How do I get started?"
The Univariety Story
My school, Nahar International, is partnered with Univariety. They have always been very proactive in reaching out to high school students and assist them with their career concerns. I decided to take a couple of psychometric tests offered by them- Ideal Career Test and Branch Selector Test. 
It was no surprise to find that my strengths indeed lay in finance. I do enjoy Maths classes and have an interest in numbers. So, now I knew I was sure of a career in finance. But what next? 
That's when I had a session with Muskaan Ma'am. She was the best! It was almost as if she could read my mind and give me tips without me having to even ask her. She took a look at my reports, asked me a few questions, and gave me great advice on what to do next. 
We Have A Winner! 
Considering my tryst with Finance, she asked me to stick to the field. But where she really helped was in streamlining my path. She cut down the excess options and I was able to finally zero in on the BBA+MBA degree from IIM Indore. I didn't even know such a degree existed! So, a big thanks to Muskaan Ma'am. I also added NMIMS, SP Jain, and a few other universities as a backup. 
To help me build my profile, she also suggested that I do a few virtual internships through the Virtual Internship Program. So, I did the Family Business, Chartered Accountancy, and Fund Management internships. The simulations were very real and gave me a good insight into what the real world would be like.
The Power Of ProMap's Videos And Research Tools 
She also guided me to the ProMap videos and research material. Boy, were they helpful! I learned so much about various colleges, fields, industries, opportunities and all this information only strengthened my decision to go to IIM Indore. In fact, I was also able to freeze on India as my study destination. Before watching the videos, I was also looking at the National University Of Singapore as an option but not anymore!
Through ProMap, Muskaan Ma'am has also sent me a few more profile-building activities. She also told me about the weight that my non-academic profile would carry in my applications. Once I finish my examination, I am going to finish those off and start preparing for my integrated BBA+MBA program at IIM Indore. 
I owe so much to Univariety, ProMap, and most importantly, Muskaan Ma'am for helping me so sincerely through this journey. I definitely recommend this service to other students. We might not always know what to do with our aptitude and interest and we are also likely to be confused when we are of this age. Seeking help is always better in the long run!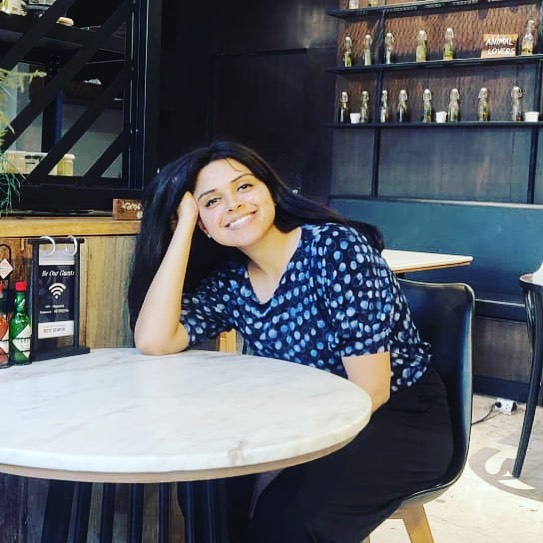 A self-proclaimed coffee addict and a fan of self-help books, Nidarshana works very closely with schools, universities, and educators at Univariety. In her decade-long career, she has dabbled in Account Management, Zumba fitness, and in several forms of writing- from features to creative blogs to social media. She is also a dancer, fitness enthusiast, and a noisy vegan