Public speaking for kids is a skill that's not always been given due importance. In fact, many parents don't realize that their child feels nervous or self-conscious speaking in front of a crowd till they encounter real-life instances. It is quite common among many children and even adults fall prey to fear while speaking in front of an audience. Nevertheless, it is a great skill to have for a kid and at one point in life becomes a necessity to move ahead in career. 
Importance of Public Speaking For Kids 
There are many courses on public speaking that are becoming more popular by the day. In this age of increasing competition, confidence is the key and great public speakers are the people running the world. Let's look at some of the importance of public speaking in the points below:
1. Improvement In Academics
In almost every curriculum, students are required to do presentations. With the analytical thinking that they learn from public speaking, they will be able to apply their skills in coming up with great presentations. A confident public speaker has the ability to have a strong public presence which helps them in various areas of life. 
When posed with questions that require critical thinking, they are able to answer those smartly with their research-based thought process. With their training in public speaking, they are also able to confidently handle assessments that need them to be in front of a panel or a crowd like viva and quizzes. 
2. Better Communication Skill
Public speaking for kids plays an important role in making them better communicators. They are able to express their ideas and thoughts in a clear manner. While this may not sound like much but to become a clear communicator requires practice. 
There are many public speaking courses for kids that offer plenty of opportunities for them to practice putting their ideas out into the world. Children who enroll in our public program learn to form valuable opinions and share them confidently with the world. 
3. Better Listening Skills
A great public speaker is one who is not only good at giving steller speeches but also one who can listen well and address the concerns. While learning the skills of public speaking, kids are often put in situations when they have to listen to a problem and respond appropriately. When they get into the practice of listening well, they are able to understand and grasp complex subjects.
Listening skills also boost the morality of a child; they automatically become more empathetic and are able to build better relationships with their peers and family. 
4. Ability To Influence & Persuade
When said with confidence, people would even believe a lie. It is easy to believe a great public speaker. This is why, often politicians, people involved in marketing and sales are good at public speaking. 
The ability of persuasion and influence is what makes a person a true leader. Even the smartest person may not be able to make someone believe in their ideas but a smart communicator will. Learning public speaking for kids is of utmost importance because they are the leaders of the future and they must have the ability to share their ideas with the world and also influence it.  
5. Confidence & Self Esteem
In learning public speaking, students will build confidence and have higher self-esteem that will help them throughout their lives. Be it in clearing a viva test or grabbing people's attention, children who can smartly communicate with a crowd are always charming and confident. 
In the time that we live in, children often suffer from low self-esteem when they are subjected to discrimination and bullying. And most of a child's problems can actually be solved with higher self-esteem. Once they learn to face the world fearlessly they become confident to take on bigger challenges. 
6. Organizational Skills
Public speaking requires kids to be more organized and to become better planners as they have to be on their toes to answer questions posed in front of them. They get into the habit of planning in advance that helps them throughout their lives in becoming more organized. 
As they grow up and take on big responsibilities, their organizational and planning skills will prove valuable. They will be able to have a more analytical mind that will help in problem-solving. 
All of these factors make the children future-ready and become an influential leader as they grow up. Now there are many public speaking courses that you can enroll your kids into. One such public speaking course for kids is the Masterclass in Public Speaking (Chatterbox Advantage), know more about it below.
Masterclass in Public Speaking (Chatterbox Advantage): Making Leaders of Tomorrow
Univariety brings to you the Master Class in Public Speaking by Chatterbox Advantage. It is a 6 week-long course that will curb the fear in students and turn them into confident and expressive public speakers. They will learn the many nuances of public speaking including body language and how to conduct themselves on the stage. 
Students from class 8 to 12 can be enrolled in the course and they are given certificates from Chatterbox on completion of the course. Get your child enrolled in this master class and watch them gain confidence to become a better communicator in a matter of months. 
Got a query? Write to us at guideme@univariety.com or just book a session and our expert counselor will reach out to you.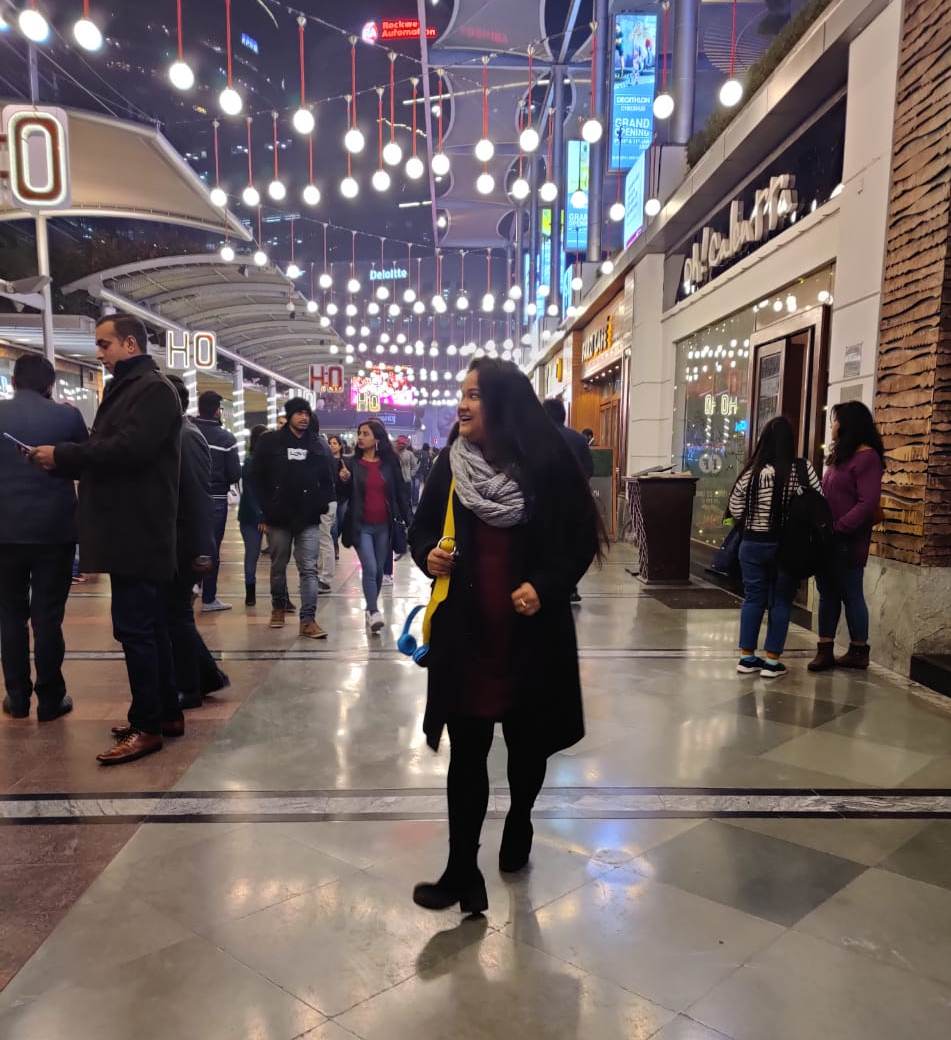 After working in the travel industry for the past 8 years, Kasturi has now ventured into the EdTech industry which always intrigued her. With extensive research and her past experience, she hopes to provide information that genuinely helps students and parents to have answers regarding academics and careers. She is busy creating her next article, as we speak, with her head bobbing to some rock tunes. Be on the lookout!