An increasingly popular alternative to CBSE, ICSE and even Cambridge board in India is the Switzerland-headquartered International Baccalaureate (IB) curriculum. 
Even a decade earlier, IB was not as popular in India. But, there has been a noticeable rise in its demand and the number of schools affiliating with it. So much so that India ranks #6 in the world in teaching the IB board with 169 schools in the country offering the curriculum.
What is it that makes Indian parents opt for IB? The primary reason for this includes the growing recognition of the scope of the curriculum. Another factor is that the IB has also become a buzzword among Indian parents with most of the top and international schools offering it.
As an Indian parent, you are certainly keen on giving your child the best possible education. How do you define the best education? 
To begin with, you need to understand the background of each curriculum. The true factor that makes a difference in your child's future is the philosophy and core of the board.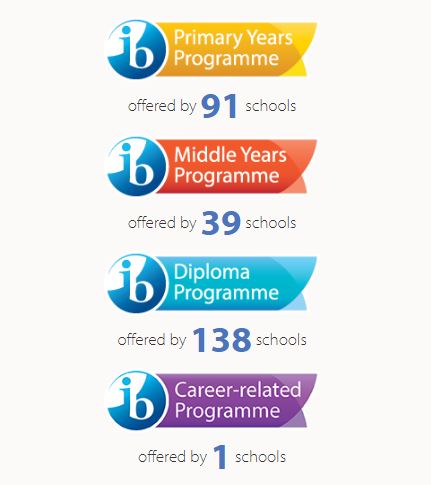 Do you know enough about the board to make a choice? In this blog, we will tell you everything you need to know about the IB curriculum while helping you understand if it's the right choice for your child:
A Better World Through Education: IB's History & Overview
As an international board with popularity across the globe, the IB curriculum believes in making the world a better place with quality education. The core philosophy of the curriculum is to promote intercultural understanding and respect. It is not an alternative to a sense of cultural and national identity, but an essential part of life in the 21st century.
We are living in an increasingly interconnected and globalised world. The importance of global citizenship is embedded throughout the IB programmes. International-mindedness is an essential trait that learners are encouraged to develop. They learn to appreciate different beliefs and experiences, and to collaborate across cultures.
– Stefanie Leong, Head of Development and Recognition, IB Asia Pacific, in an exclusive chat with Univariety.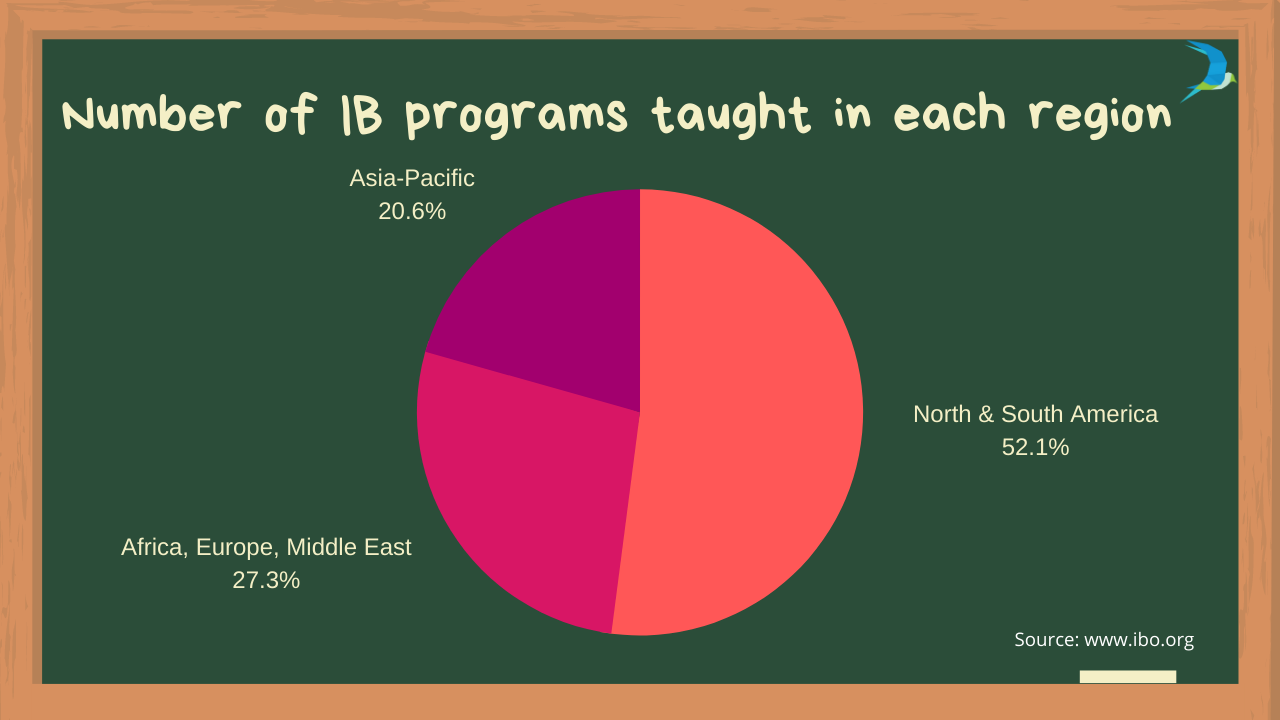 Since its foundation in 1968, the curriculum has expanded to more than 150 countries with 4,000+ schools – one of the top countries being India. Closer home, it's the focus on developing inquiring minds, knowledge and inspiring young people with its holistic approach, which has attracted Indian parents to opt for this board.
Acceptance of the IB Curriculum in India
When IB was first adopted in India in 1976, there were very few takers but there has been a 10x growth in the last 15 years. Today, there are thousands of students passing out of the IB board and becoming proud alumni of IB in different parts of the world. 
A common myth among students and parents alike is that the IB curriculum is not accepted by Indian universities. On the contrary, 43% of IB students get admission in Indian universities, according to the IB Organisation's data.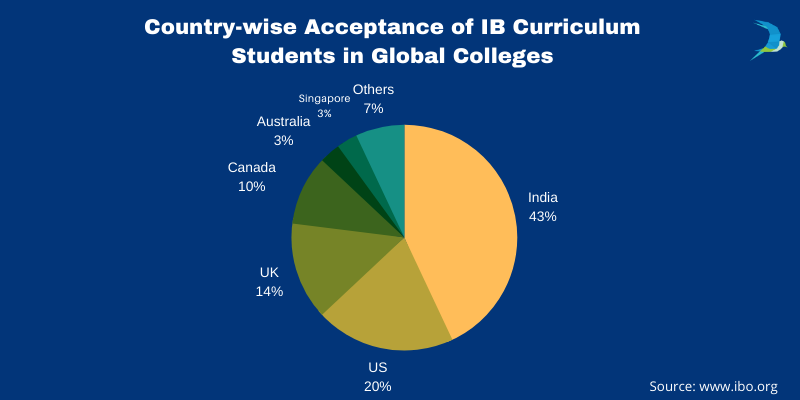 The Association of Indian Universities, Universities of Mumbai, Delhi and Pune, Narsee Monjee Institute of Management Studies and Gujarat University recognise the international programs. Top Indian colleges like Shiv Nadar, OP Jindal Global University and Ashoka University prefer international curriculum students as well.
There's an entire ecosystem around international programs in India with better teacher education and faculty. Did you know that some of the top IB schools in the world are in India, giving your child an added advantage? For instance, Dhirubhai Ambani International School has one of the highest average IB scores in the world.
"As the IB curriculum has grown in popularity in schools across India, its recognition and value to universities have also increased. Currently, 274 universities in the country recognise the IB with official policies for admitting IB students to their courses. Universities in Mumbai have noted that they look forward to having IB students in class because they are the ones that get others talking, and are the differentiators in the class," says Stephanie.
Get the list of IB Schools in India here.
The IB curriculum fosters global education offering cultural diversity. Hence, this becomes an advantage for Indian students planning to study abroad. Moreover, being able to bring the world to your classroom is as essential as studying about the world – and that's one of the core philosophies of the board.
Additionally, the curriculum and its well-researched program open the doors of opportunities in top countries. We're talking about those picked by students for higher education like Canada, Australia, France, Scandinavia and the US, among others.
Let's look at Univariety's network of students from across the country: 
Over 35% (more than 500) of students opted to study abroad in top global universities. 

About 12% of students joined Indian colleges.

In the last three years, 1,615 students passed out of IB Schools in India. 
What makes the IB Curriculum in India better?
Development of Global Skills
The IB curriculum encourages your child to become inquisitive. In the process, she develops critical thinking and research skills. Your child will gain a global perspective on accountability of her own learning and develop a sense of experimentation.
The rigorous nature of the program prepares students for academic success at university. In any country, university study requires students to have a profound level of skill in everything from time management to independent learning, writing and analysis. These foundations for university life are fundamental in the Diploma Program.
– Ms Stephanie
International Recognition
The board has been recognised globally by leading education institutions lending it credibility that only a few curricula own. This includes prestigious global universities such as Harvard, Yale and Stanford. The IB curriculum also teaches students to be outward-facing and culturally aware, so they are well prepared as global citizens.
Ensuring that students put their critical thinking to the test at every step, the board encourages students to challenge traditional aspects. Students pursue their own interests and skills through projects, clubs, sports, and other co-curricular activities. They are encouraged to speak up and voice their opinions, making them capable of original thought.
Structure of the IB Curriculum
1. IB – Primary Years Program (PYP)
For learners between the ages of 3 and 12, IB – PYP focuses on building the first step of education among kids. Guided by six transdisciplinary themes of global significance, the curriculum allows students to deepen their learning by developing their conceptual understanding, strengthening their knowledge and skills beyond subject areas.
It consists of three segments: 
Written Curriculum
Taught Curriculum
Assessment Curriculum

Manual to detail the imparted knowledge, skills and attitudes taken during the program. 

It answers questions on the coursework and what's included in the curriculum.

Based on the core depths of learning, and identifies lessons that can be deeply ingrained. 

It describes the particulars of the environment, tone, and pedagogy, specific to a lesson.

All about assessing what the child has learnt in a stress-free and efficient model, 

It aims to measure the learning attained.

It covers five essential elements:

Knowledge




This element represents traditional subject areas: language, math, science, social studies, arts, PSPE and transdisciplinary.




Concepts




Students explore through structured inquiry to develop coherent, in-depth understanding.




Skills




Broad capabilities students develop and apply during learning and in life beyond the classroom.




Attitudes




International-mindedness and the wellbeing of individuals and learning communities that connect directly to the IB learner profile.




Action


Successful inquiry and learning that leads to responsible, thoughtful and appropriate action.
Assessments:

The curriculum does not have examinations or grades for students in the PYP. It is an approach of self-learning, as they decide how much and to what level they wish to study. The idea is to instil a sense of responsibility among students, especially at the tender age. 
However, there is a PYP Exhibition, held in the final year of PYP. It essentially is an enquiry based, a real-life project that a student has to do on their own right from start until the end. 
2. IB – Middle Years Program (MYP)
Creating a bridge between studies and the real world, IB – MYP is for students between the ages of 11-16 years. The curriculum empowers students to inquire a range of subjects and ideas not just locally, but nationally and internationally as well. 
Each student needs to select a course they want to study from eight different groups.
Language acquisition

Language and literature

Individuals and societies

Sciences

Mathematics

Arts

Physical and health education

Design
The MYP requires that each subject be taught for at least 50 hours, each year. In addition to regular learning, students also engage in at least one collaboratively planned interdisciplinary unit that involves at least two subject groups. 
Your child will get a chance to complete a long-term project as well, where they decide what they want to learn about, come up with ideas for the project and create a proposal for completing it.
There are different methods of operation that schools can pick from, giving a fresh and different learning experience to their students. 
| | | |
| --- | --- | --- |
| Discrete Discipline Learning | Integrated Discipline Learning | Modular Learning |
| Each discipline under a subject is studied separately – for eg, Physics, Chemistry & Biology will be taught, assessed and graded separately. | Different disciplines of a subject are studied in unity – for eg, Physics, Chemistry & Biology will be taught, assessed and graded as one, under Science. | Different disciplines in rotation, as modules – for eg, Physics, Chemistry, and Biology will be studied in rotation, as modules, but will be assessed and graded as one. |

Assessments:
Students are evaluated through the MYP e-assessments, post which they are given a certificate of success. Additionally, external moderation is mandatory. It is a reliable, globally consistent and highly innovative assessment model that helps achieve greater student outcomes and provides greater quality assurance.
Read more about the assessments here.
The assessments are conducted in two ways: 
E-portfolio




A portfolio of the work done in a particular course, up for grading by the examiner.




On-screen examinations




The students are required to give their examinations online. Each test for every subject lasts for two hours.
The MYP prepares students for the Diploma Program and Career Program by reflecting the depth, breadth and balance that is characteristic of all IB programs.
In the final two years of the MYP, students and their families work with their IB World School to make important decisions about subject choices, qualifications and career options. This helps them choose between DP and CP.
Let's dive deep into each of them. 
3. IB – Diploma Program (DP)
Offering extended learning of chosen subjects, DP is for students between the ages of 16 – 19 years. Your child is exposed to higher studies in a range of subjects, helping them get a deep understanding and thus, make the right decision for college. 
The curriculum of the program is made up of the DP core and 6 IB subjects.
DP-Core: 

Theory of Knowledge, 

Extended Essay and 

Creativity, Action, Society.

IB-DP: 

Language & Literature, 

Language Acquisition, 

Individuals & Societies, 

Sciences, 

Mathematics and 

Arts.
The assessed program has proven to be a ticket to top universities across the world. 
Did you know that 72% of students taking the DP curriculum in China attend one of the world's top 500 universities?
Source: IB Org

Each student needs to select different courses from each of the subject groups, and take at least 3 subjects at Higher Level (HL), and remaining at Standard Level (SL).
While the grading is measured in the same way, the two levels differ in learning scope, concepts taught and subject understanding. HL students are expected to showcase better skills and understanding of the subject. While HL subjects require a student to take 240 hours of learning, SL subjects require a student to take 150 hours of learning.
Assessments:
There are both internal and external assessments during the IB – DP. The DP – Core can contribute up to 3 points towards the final diploma score of the student. Each of the elements is assessed independently through interactive methods such as oral presentation, essay and projects. Thus, the student becomes more introspective, creative and independent thinker. 
Internal Subject Assessment:
It is primarily classwork evaluation and teacher's observations. Assessment is carried all year round, and grades on a single assignment can be a deciding factor on a student's grade.
External Subject Assessment:
External assessments form the basis of assessment for most courses with high levels of objectivity and reliability. For instance, students are asked to work on essays, structured problems, short-response questions, case studies and more.
When it comes to grading, students receive grades for each subject between 7 (highest) and 1 (lowest). The diploma is awarded to students who score at least 24 points, including satisfactory performance on elements of the DP core. Additionally, a Bilingual diploma is awarded to students who receive a grade 3 or higher in two languages selected from the DP.
Source: Edarabia
4. IB – Career Program (CP)
Unlike IB – DP, Career Program is focussed on providing a career-related learning experience for students. While it is for the same age group as IB – DP, the CP core components give context to the DP courses and the career-related study, drawing all aspects of the framework together. 
Students develop personal qualities and professional skills, as well as intellectual habits required for lifelong learning. It enables students to:

follow their chosen education and career pathways in life.

combine academic subjects with their personal and professional interests and skills.

engage in learning that makes a positive difference to their community.

consider new perspectives and other points of view.

be internationally-minded and globally aware.

apply their knowledge to real-world scenarios and situations.
The CP curriculum consists of: 
Courses from DP Programs


Students have to choose at least two DP courses (maximum of four). As discussed earlier, t

hese courses can be taken up from any of the six subject groups. The subject selection is a factor of the nature of a student's career-related studies and timetables.

CP Core




It bridges the IB academic courses and career-related study and provides students with a combination of academic and practical skills. Additionally, it covers personal and professional skills, service learning, reflective project and language development.



Career-related study
The career-related study is designed to prepare students for higher education, an internship or a position in the field of interest. Students can learn about theories and concepts through application and practice while developing broad-based skills in authentic and meaningful contexts.
Assessments:
Students are assessed internally by the school and externally by the board. The internal and external assessments are similar to the DP program. In addition, there's a Reflective Project, graded by the IB Examiners from A (highest) to E (lowest).
Is IB Curriculum the Right Pick for Your Child?
You're one step closer to making the BIG decision. Just understanding the IB Curriculum doesn't get you the answer to your question – How do I choose the right curriculum for my child? 
Since you have all the information about the IB curriculum, it's time for you to think about what aligns with your dreams for your child. 
There are several questions and factors that play a huge role in deciding the right curriculum for your child. More often than not, parents rely on advice from friends and family, whose suggestions are based on their expectations.
We highly suggest you skip that approach and instead make a decision by yourself. 
Developed by Univariety with inputs from top CBSE educators, International Baccalaureate Organisation, Cambridge International, and University Faculty, Curriculum Selector is the world's first curriculum evaluation program for parents that offers a scientifically researched roadmap to choosing the right curriculum for your child. 
Here's more: You will go through the following key steps that will help you make the big decision.
Deep Fitment Analysis


A questionnaire designed around scenarios based on different factors that help you collect your thoughts and reconsider decisions, and receive a Deep Fitment Analysis at the end.
Expert Modules


These informative modules will give you insights like the difference between each curriculum to critical skills that your child needs for the future. To get a better idea of what is offered, here's a sample video for you:
Best-Fit Curriculum Recommendations & Detailed Report


The Recommendations are based on highly reliable research data and are scientifically designed by integrating qualitative inputs with analytical methods.
Personalised Counselling Session


A one-on-one review of your expectations and the report with a counsellor will help you get an interpretation of your analysis from a guidance expert.
Summing It Up
In conclusion, as a parent, it is natural and of utmost importance that you make every decision about your child's life and career with careful consideration. You want to provide only the best possible options to enable them to make a marked success of themselves in life. 
As discussed in the detailed blog, the IB Curriculum offers a strong foundation, especially if your child is dreaming of studying in top universities. With its holistic approach, focus on communication skills and strong subject matter expertise, the programs make students all-rounder with the overall development. 
However, choosing the right curriculum depends on what you and your child need. There are many factors that can influence your decision. It's important to consider all the factors and make an informed decision. 
READ: How to Choose the Right Curriculum for Your Child? [8 Factors to Consider]
Have more questions about the IB curriculum? Ask us in the comments below!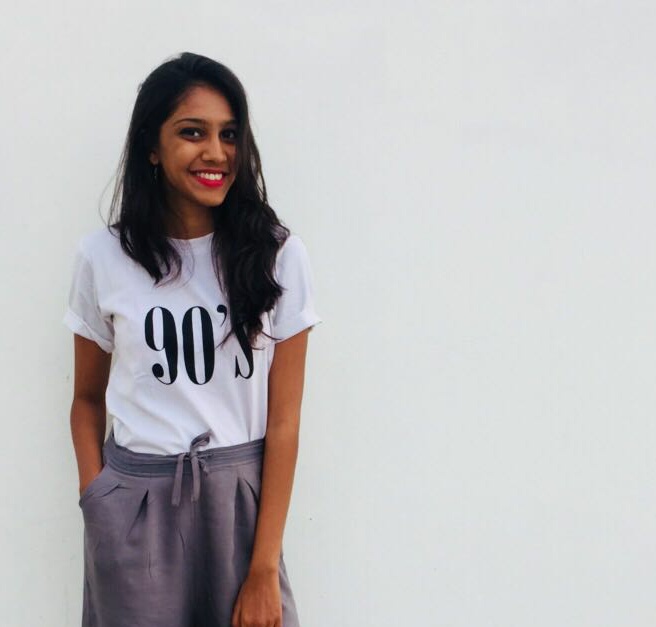 When Harini Prasad is not busy researching about top trends in education and learning techniques for students, you will find her writing about all things fashion, travel, cinema, and music. A millennial poster-child, Harini is a former lifestyle journalist with specialisation in child rights, gender, and new media journalism. Currently, she is busy exploring the world of marketing and content creation.