"Arts? Isn't the career scope low for Arts in India?
"But you are such a good student….You should rather try a career in Science" 
For the longest time, students who have been inclined to take arts in India as a career option have heard statements like these. 
But, it is time to BREAK AWAY from that stereotype, and that is what we aim to achieve with this blog. 
With the COVID-19 pandemic, the importance of arts in India has increased to a great extent. 
Moreover, its relevance in today's world and in creatively solving real-world problems has made it popular amongst students in the past few years. Arts in India has been gaining popularity with the students with the ever growing influence of social media. 
The awareness of arts as a career has been increasing. Why? As the knowledge, exposure and means required to pursue it has been made accessible to students all over the world.
However, even with its growing popularity, a gap still exists. This is between taking up arts in India and the knowledge of careers in art in India. 
The gap, even though it is shortening, needs to be understood and addressed. If you are interested in a career in arts in India and are confused, you can Book a Session with us to make your way towards clarity. 
Arts in India as a career has seen a gradual progression in popularity amongst students. Careers are often difficult to choose, no matter what the stream. We did some research and here are some of the popular career paths for arts in India for students!
Mass Communication
Mass Communication is among the most popular careers under arts in India. With the world shifting online, the relevance and importance of mass communication have only increased.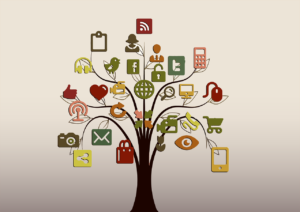 By definition, mass communication is a process of exchanging and imparting information through different mediums to communicate with a large audience. 
Top companies and governments use mass communication to provide information to large audiences via different mediums such as television, radio, internet, magazines, newspapers, books, films, etc. 
Types of Mass Communication:
Advertising

Journalism

Public Relations

Social Media

Audio Media

Film and Television

Photography

Interactive Media
Scope of Mass Communication
Mass communication's scope as a career under Arts in India has seen a growth every year. With more demand in advertising, public relations, and the ever-growing base of social media, mass communication's role in everyday life can be noticed more often than before. 
Most colleges and universities in India are offering a Bachelor of Arts and a Masters degree in Mass Communication. Some institutions also offer specializations such as Photography, Marketing, etc. to offer a more targeted approach to the subject. 
As per a report by the Indian Brand Equity Foundation, the Indian media and entertainment sector has a growth rate of 13.9%. Along with this, the industry has been valued at $37.55 billion in 2021, compared to $19.59 billion in 2016. 
Liberal Arts
Liberal Arts is a multi-faceted career that includes the study of literature, history, writing, philosophy, psychology, sociology, and more.
As a career in arts in India, Liberal Arts has made its way from people not knowing about it to being one of the most up and coming careers out there. This has happened in just a few years. 
But what makes Liberal Arts such a unique career option?
It channels your creativity

Enables critical thinking

Strengthens comprehension skills
Did you know that Mathematics is also a part of Liberal Arts?
Steve Jobs had said, "Technology alone is not enough. It's technology married with Liberal Arts, married with Humanities that yield the results, that make our hearts sing"
Advantages of Liberal Arts as a career in arts in India:
Developing the most sought-after soft skills.

Deep understanding of interdisciplinary subjects.

Offers a wide range of career opportunities.

Enhances knowledge of different cultures. 
Scope of Liberal Arts in India
Pursuing a career in Liberal Arts in India is a world that is your oyster. If you have completed your Liberal Arts education, you can pursue a career in either of the major subjects under the liberal arts such as:
English

History

Computer Science

Philosophy

Economics

Politics

International Relations

Media Studies

Environmental Studies

Performing Arts

Visual Arts
A Liberal Arts education allows you to apply for roles in various sectors in the industry as well such as:
Equity

Research

Marketing

Client Servicing

Banking

Consultancy

Analytics

Human Relations
Law
The scope of Arts in India also allows you to do law. Under an integrated Bachelor of Art program – BA + LLB, students can take up law as a career along with learning about the different aspects of art.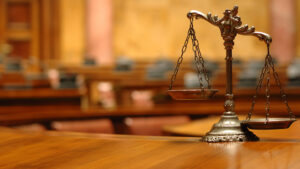 A 5-year program, the dual degree BA + LLB offers students a unique opportunity to learn and understand the Law. Not only so, but students are also exposed to real-life experience via the program that helps them have a successful career in law, along with an understanding of the arts. 
Since it is a 5-year program, students are allowed to choose specialisations during their course. This helps them get a deeper understanding of various niches in the world of law. Some of the specialisations are:
Criminal Law

Corporate Law

Tax Law

Civil Law

Patent Law

International Law
Scope for Law 
After completing BA + LLB, you have a variety of job prospects that you can choose from. Law is a thriving occupation in India, as well as the world and is known to pay well after making yourself established. 
Some of the career opportunities that students can opt for after completing a law course are:
Independent Practice

– You can establish your practice after completing your BA LLB degree. In private practice, you have the freedom of choosing your cases along with practising both civil and criminal law. 

Corporate Law –

A corporate lawyer is hired by multinational corporations and companies as a part of their legal team. They offer legal advice to the management that will benefit the company and grow their business. Negotiations, mergers, contracts, etc. are some of the major job duties of a corporate lawyer.

Public Prosecutor

– A public prosecutor is appointed by the court to represent people who are brought in front of the court. They are responsible for carrying out criminal proceedings by gathering proof and presenting facts in the courtroom of the cases given.

Solicitor

– Often referred to as a legal counsellor, a solicitor is an expert in one or more legal areas such as property, divorce, family, tax, etc. They offer their expertise to individuals or corporations depending on the requirement and particulars of the case. 

Legal Advisor

– Majorly appointed by governments and corporations, a legal advisor is an expert in all areas of the law and its types. They offer advice to their clients from making decisions to preparing documents to support those decisions.
These are some of the career options for students who wish to pursue a career in Arts in India along with learning the Law. 
Fashion
A perfect combination of imagination, creativity, visual sense, artistry, aesthetics, design sense, and marketing. This is what Fashion offers as a career in Arts in India. 
I don't design clothes. I design dreams – Ralph Lauren
Fashion as an industry has become among the most prominent and influential careers in the world. In a digital age, people are consuming fashion daily, offline or online.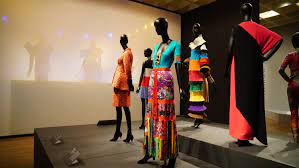 If you love designing clothes or dreams, a career in fashion could be for you. There are many jobs in the fashion industry but a lot of the work revolves around working with fabrics, colours and designing and crafting looks.
A Bachelor of Arts in Fashion Design is a course that is offered in many colleges in India and abroad. In India, prominent institutions offer a plethora of courses in fashion along with real-world exposure to the industry. The 3-year course also offers students the opportunity to take up specializations and learn different niches of the industry. 
Scope for Fashion
Students can take up different job opportunities in the fashion industry after completing their Bachelor of Arts in Fashion Design. 
Some of these are:
Fashion Consultant

Costume Designer

Fashion Stylist

Personal Brand Manager

Fashion Blogger and Influencer

Product Developer

Fashion Marketer

Trend Forecaster
It's not easy choosing a career. More importantly, in Arts in India, choosing the right one can get even more difficult. However, with a clear understanding of one's dreams and a little bit of help, one can work wonders. If you need that little bit of help, Book a Session with our counsellors and make your dreams come true!