Before getting to know about Liberal Arts in this article, let's see if you can answer this.
What do the CEO of Starbucks, HP, HBO, Avon, Disney & Alibaba have in common?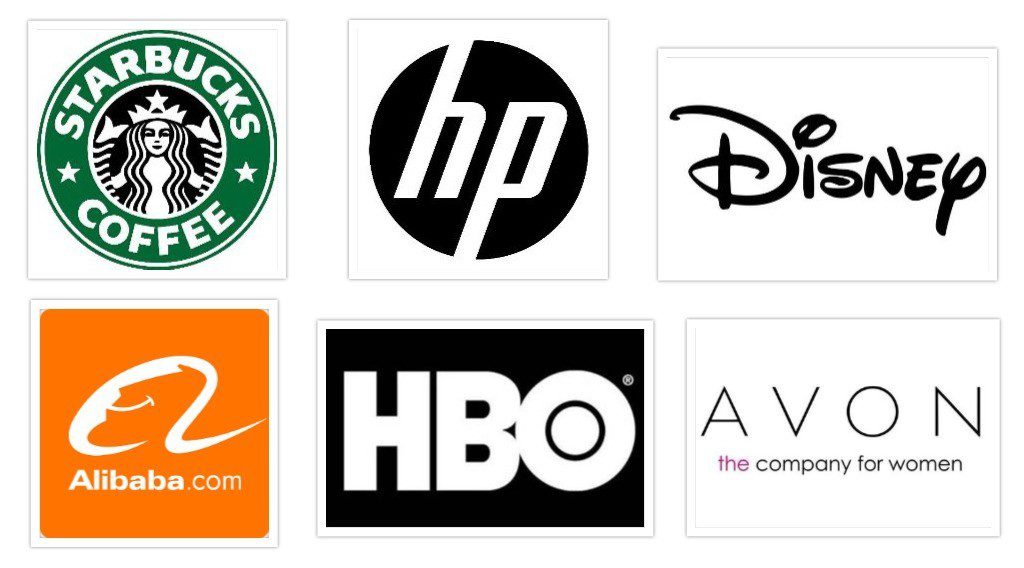 Yes, they are all CEOs of giant Global businesses. But we wouldn't make it so simple for you, would we?
Ok, hint: What was their major in college? Your guess would be, Business or Engineering, right?
Wrong.
Apart from running global businesses, they all share the love and qualificaiton of Liberal Arts as well! 
What are the Liberal Arts?
Liberal Arts comprises English, Literature, Philosophy, Theology, Communications, Journalism, Creative Arts, History, Anthropology, Theatre Arts and many more disciplines. It imbibes creative and critical thinking along with comprehension skills. You read, imagine, argue, thereby developing intellectual curiosity and ability.
Here are the essential skills that Liberal Arts equips you with to succeed:
1) Creativity



Creativity stands foremost for Liberal Arts students. When it comes to thinking out of the box, or assimilating pieces of information, Liberal Arts gives the necessary space to do that.
Richard Plepler is the head of America's premium satellite television network, Home Box Office. His creative thinking earned him many hats such as the founder of a PR firm, producer of a documentary, and now CEO of HBO.
Transitioned from studying Government policies to deciding on the launch of the next GOT season.
Michael Eisner was the man behind the genesis of all the imaginative cartoon pieces in the post-Mickey Mouse era at Disney
Transitioned from English Literature to giving the world a healthy dose of entertainment.
2) Critical Thinking
Critical thinking makes inroads into every career and profession. Companies need people who can analyze a situation from different perspectives, while not losing sight of the core goal.
Howard Schultz is the head of the world's most favored beverage company, Starbucks. In a highly competitive and volatile Food & Beverages space, Starbucks is, without doubt, the strongest brand with a consistent value proposition.
Transitioned from a Communications major to becoming the Head Honcho of an F&B giant.
Andrea Jung was the head of the Direct Cosmetics seller, Avon. She fell in love with the business and the consumer and her critical thinking helped her understand the needs of people and align the product line accordingly.
Transitioned from English literature to giving women a better space for apparel, accessories, and cosmetics.
3) Comprehension skills
Comprehension is a key trait that you gain out of a Liberal Arts course. You read a lot, understand it, and discuss the same. The more you comprehend the more you will be able to make good decisions. Yes, understanding is the key to solve many problems.
Carly Fiorina was the head of the biggest computer manufacturer and seller. With her stupendous comprehension skills and ability to condense chunks of information, she managed the business successfully.
Transitioned from History and Philosophy to making a dent in the computer hardware business.
Jack Ma is the man of the moment, a newsmaker, who have got hefty plans to disrupt the e-commerce space. Ma had humble beginnings and his English skills caught the attention of some entrepreneurs, through whom he learned about the Internet. The rest is 'His' story.
Transitioned from English Literature to the one who raised $25 billion through an IPO.
Liberal Arts and Technology
To develop a utilitarian technology, all it needs is an understanding of humans, the way they think, what they need and how they get more value out of the research. And to conceive a system that values preferences, you need a humanistic perspective and a sociological approach. That comes with a study of Liberal Arts and that even makes you a better techie.
Here's how Steve Jobs proposed marriage of technology and Liberal Arts to thrive in the post PC market, and now it's a proven fact that one can't think of the existence of one without the other.
Yes, you are employable!
After going through exciting journeys of CEOs who majored in Liberal Arts, if you are still worried about the employment, I want to quote Frank Costello (Jack Nicholson) from The Departed – "Nobody gives it to you. You have to take it".
The findings of the Association of American Colleges and Universities (AAC&U) clearly indicate that Liberal Arts impart certain skills to students that employers seriously covet.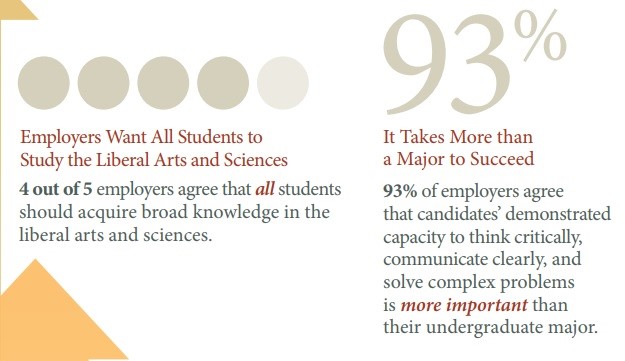 The Multi-disciplinary approach of a Liberal Arts education exposes you to multiple subjects in depth. Career options abound and students of Liberal Arts explore several different routes based on what their core interest lies in.
Want to know more about Liberal Arts? Get in touch with us! 
[formidable id=7]