We have often heard people say, "Choose a job you love, and you will never work a day in your life". 
Is it easy? To choose a job you love? 
We know and understand that more than choosing a job you love, it is important to choose the 'career' you love. 
This is where Career Guidance comes in. 
What is Career Guidance and How it Helps?
Career guidance involves multiple aspects of a child's aspirations and desires as to what they wish to do for the rest of their lives. 
This can be tough for a 15 year old. 
With college admissions are gradually getting more difficult, Ms. Pooja Rishi Chopra from Sat Paul Mittal School has been guiding her students for better college admission. 
Here's how Univariety's Career Guidance System helped:
Deriving insights
Univariety's Research platform has allowed Ms. Pooja to give meaning to her student records. It has helped her identify students' preferences in terms of courses being considered, countries being shortlisted, universities being targeted and many such details in a segmented manner.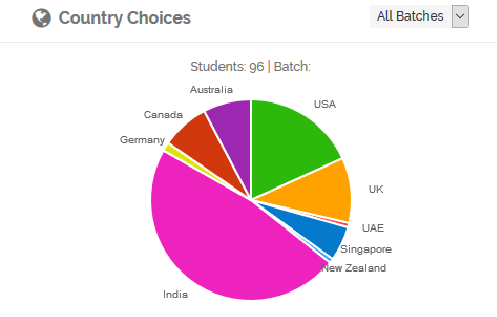 Univariety's extensive career guidance platform has helped her in navigating her students to their chosen career paths with ease. 
Interested to know more? Click Here and connect with our team
For understanding counselling requirements
Through the system, Ms. Pooja was able to identify the school career counselling requirements that her students could benefit from.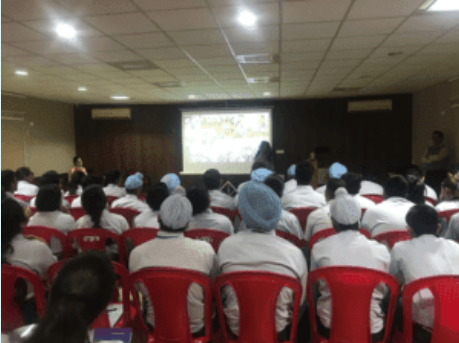 This helps in identifying the universities to be invited on campus for guiding students, the workshops to be conducted on campus for making students aware about possible future careers and so on.
To identify deviations
Univariety's Red Flag Reporting has enabled Ms. Pooja to identify students who are not completing their milestones in terms of career decisions. This gives her an opportunity to intervene on time and guide the students in the right direction.
"The Red Flag Reporting has been very helpful in guiding students towards a Plan-B. It helps me in tracking students who have made the wrong choices or have just shortlisted a few universities", she says.
One of the examples that has stuck with her was when students who opted for just Harvard or Oxford. Through the platform, I helped them by offering options for a 'Plan B' successfully.
Watch Ms. Pooja talk about her experience with Univariety's Career Guidance Platform
With our ever changing society and many technological advancements, students can often get overwhelmed when it comes to choosing their career. Appropriate school career guidance can help them not only realise their dreams, but also strive to achieve them!
Bring in the Univariety's Guidance system in your school Today! 
Click Here To connect to our guidance team