Hi there! Welcome to the present and future of Career Counseling. Taking a cue from Finland's robust education system we need to offer autonomy to our teachers and counselors who can then tailor their service to the needs of their students. As per the World Development Report, one of the strong mechanisms to move towards innovative learning is micro-level systematic knowledge interventions. This means newer pedagogical methods, digital technologies to enhance learning and strategies to keep all the stakeholders motivated. One of the most interesting innovations mentioned in this report is the developments in Career counseling.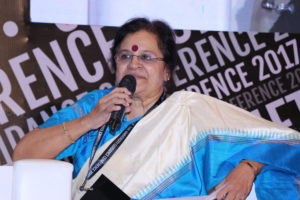 "Educational institutes must integrate career counseling in the teaching of the subjects. Teachers must be equipped and trained for it as well.  We at Bombay Cambridge Gurukul are already incorporating it from grade 6 onward. Best practices in career counseling is coming from experts and is engaging and stimulating motivating educational institutes to adapt it. Hence, it will also be the need of the hour.
– Late Ms. Savita Venkat, Former Chief Development Officer, Bombay Cambridge Gurukul
What does the future of Career Counseling look like?
1) The Present and Future is Digital:
Mobility, accessibility, and flexibility are critical if anything has to succeed with students today.  Career Counseling is about getting through to a 16-year-old to help him decide what his future could be. With great developments and advancements in technology, counseling students has become very systematic. Which is needless to say, Digitally. Chats, emails, video counseling sessions and highly engaging information delivered in a digital format are extremely impactful methods of career counseling.
2) Linear Integration of Career Guidance across Subjects:
Career Counseling as a 30 minute, once a month activity in grade 12 is as outdated as classrooms without Digital Learning Boards. Few select progressive schools in the country, and many more in the world look at career guidance as an all-pervasive process and not an isolated time-bound, last-minute activity.
3) Guidance is Omnipotent; but also Omnipresent:
Let's face it. Students get guidance from family, friends, relatives, Steve Jobs, and Shah Rukh Khan. They get it from Google, Youtube, and Facebook as well. This is the age of free-flowing information. Hence, the lines between fact and fiction are blurred. Therefore, we cannot top the gush, but we can direct it.
Let's talk about one of the most cutting-edge best practices in career counseling.  It is consciously created information that is engaging, snackable and completely credible. This kind of value add comes from experts, counsellors, celebrities, peers, and alumni.
Want to know what else is cutting edge in Career Counselling?
To receive the full list of features from our Brain Storm Team!