Alumnati: India's Best Alumni Network
The Alumni Network of a school is its greatest asset and leveraging it can have a manifold benefit. To leverage the network, it is vital to keep them engaged. Schools are now actively engaging with their alumni for the right mentorship, guidance, and support to students. 
Let us take a look at two schools in the Eastern part of India that are innovatively engaging with their Alumni. 
Schools with Best Alumni Network
Royal Global School, Guwahati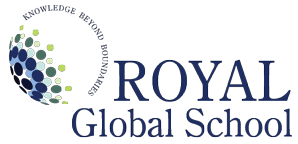 Nestled in a lush, green campus, Royal Global School is not only committed to the academic success of students but also an overall success. 
Student success is facilitated by their career choices post-school for which they receive guidance from their alumni.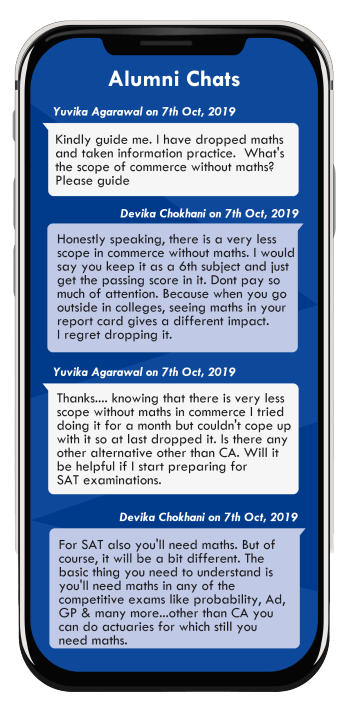 Impact of an engaged Alumni Network 
On Students 
Students can get an in-depth analysis of different streams, colleges, and careers. With alumni insights, they are in a position to pan out their immediate future in a college. They also get an idea of the details of the course and the subjects they'd be required to study. 
A clear idea of where alumni are present and the course choices also go a long way in building awareness, expanding the network and creating a connection.
On Schools 
Royal Global School gets access to its alumni population across batches in terms of country, course options. The school can organize alumni meets, receive messages from alumni and keep track of the alumni population. 
Alumni can also form a direct connection with the school and send their messages regularly to teachers.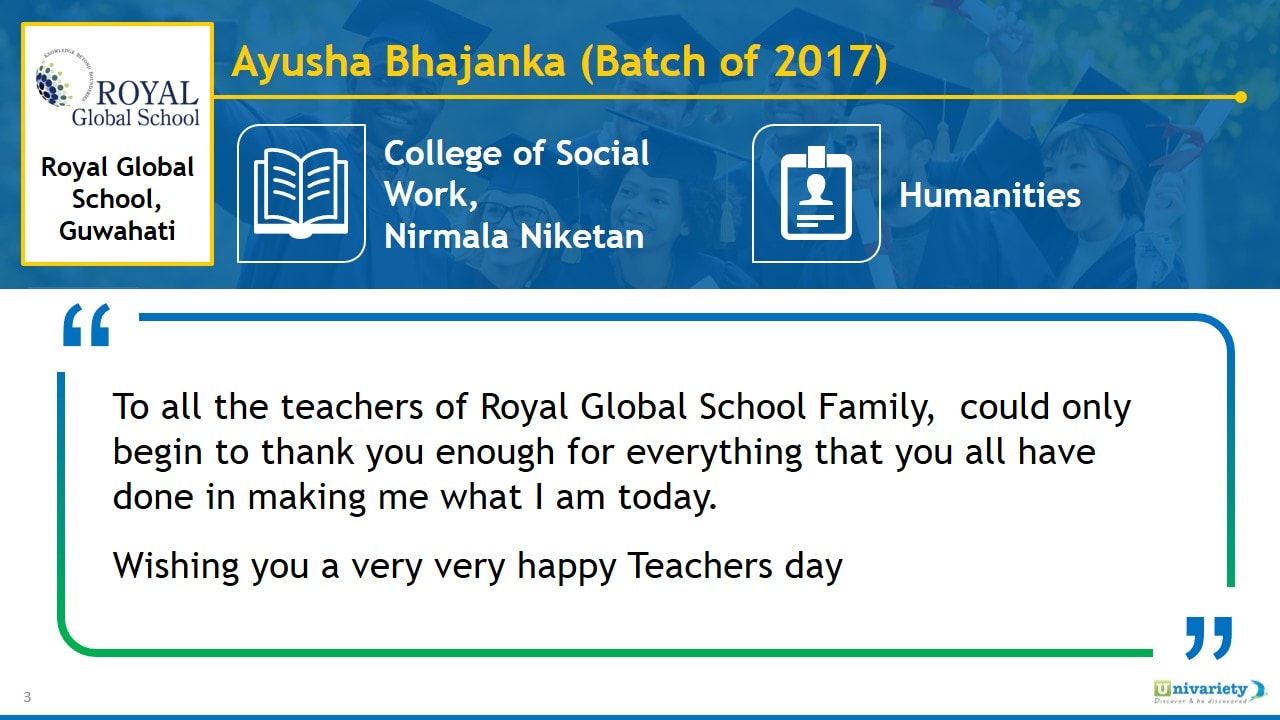 SAI International School, Bhubaneshwar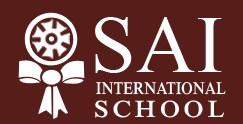 A prominent school in the East that has harnessed its alumni network is SAI International School, Bhubaneshwar. The school engages its alumni and effectively curates the student-alumni discussion based on guidance. 
Students seek guidance directly from their seniors in a hassle-free manner. Students can see the –
Country the alumni have chosen 
Course

preferred by alumni

College the alumni chose
Alumni of a School= Natural mentors
Student- Alumni Connect 
Akshat Praneet, an alumnus of SAI International School guides his juniors on how to chart their college paths. He shares his personal experience and gives tips to them through live webinars.
School Management: Pivotal to School Success
Dr. Bijoy Kumar Sahoo, Founder & Chairman of Sai International School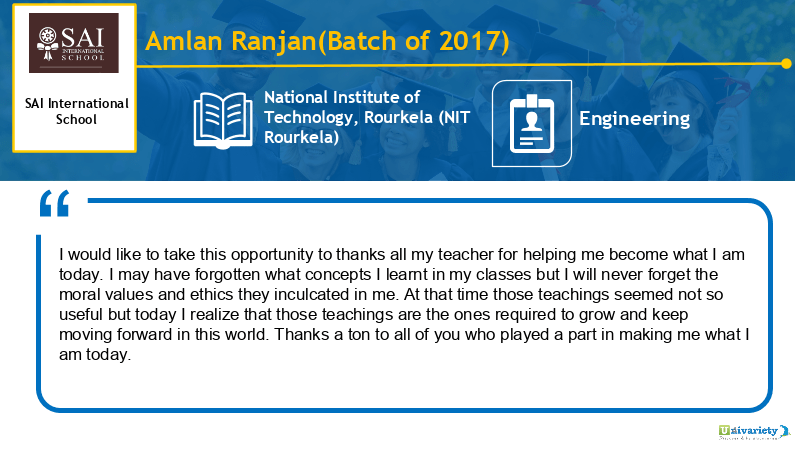 Deep Levels of Engagement
This level of deeper engagement with alumni increases goodwill & creates a connection between students and school that highly benefits the school in better admissions every year. 
Several schools like Miles Bronson, South City international, Sri Sri Academy, The Assam Valley, St Francis De Sales Narengi and others are also strategically engaging with their alumni to enrich students
Is your school alumni network engaged for success?
to engage your alumni network today