Your Alumni is your greatest asset. And likely, this is unrecognized, under-utilized or both. Alumni engagement in most Indian schools is a concept that is relegated to a once in a year reunion, which is a few speeches, dinner and dance. Still, wonder why most communication to Alumni doesn't get an enthusiastic response? The good news is, you're not alone. 99% of Alumni is High Schools do not add value in any capacity.
Then, there are the progressive Schools who have been steadily cultivating their Alumni networks for decades now. But they are few and far in between.
Here are the 5 things that the world's smartest schools do differently to engage successfully with their Alumni: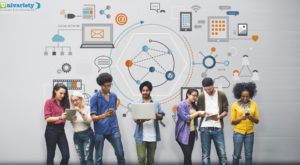 Your Alumni are busy individuals with a lot going for them. So, make it worth their while to invest their time and energy in their Alma Mater. Banking on their sentiment of 'giving back' or emotional mollycoddling does not cut it beyond a point. Schools can encourage and reward Alumni participation by providing Professional Letters of Recommendation, Internship/Volunteer/Job Opportunities in the school, featuring the most involved Alumni on the school website and maybe even Continued Academic Support Programs to recently graduated Alumni among several other tangible benefits.
Friend-raiser not Fund-raiser
The great thing about young alumni is that what they lack in immediate monetary value, they more than make up for in adding serious muscle to your Guidance System. If cultivated and engaged well, Alumni are the single most effective reinforcements in guiding your students to stellar Academic achievements and college placements. By sharing tips, tricks and their own experiences, they can significantly pivot student success.
Univariety offers a comprehensive Alumni Management and Guidance System to Schools. A key aspect of the Guidance experience offered by Univariety is Alumni sharing tips, insights, and experiences with their juniors through videos.
Tanya Datta, actively involved with Alumni Guidance at DPS Mathura Road, shares in the video below how she gained admission into The Lady Shri Ram College, DU, through the Extra-Curricular Activities Route.
TECHNOLOGY TECHNOLOGY TECHNOLOGY
Rahul is at Northwestern while Ananya is at Yale NUS. Meanwhile, Yash is at O P Jindal Global University and Kriti is at Manipal. Most will miss the Annual Reunion, and many will not have the time to read through your emails let alone respond to them.
Your Alumni is a moving target. They need to be engaged through technology on platforms they use and understand. So, their physical location and time zone is hardly a deterrent in being actively involved in alumni activities.
Today's Cohort = Tomor

row's Alumni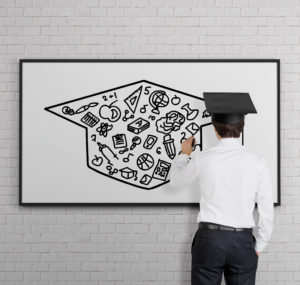 Your current cohorts are tomorrow's Alumni. Ensuring a warm and smooth experience in school is paramount for them to positively associate with their Alma Mater. Early seeding and first-hand experience of Alumni interactions and guidance will nurture current cohorts into highly contributive future Alumni.
Your Alumni Engagement Activities need not be many, but they need to be diverse. Introducing chapters to bring together students within the same geographies as well as areas of study is a great starting point towards customization. Recognize that motivations to engage are more than one. So, roll out 2-3 benefits for active alumni including the ones mentioned in the first point of this post.
What do you do differently in your school to engage with Alumni? We would love to highlight your story!
To speak to us about how you can make your Alumni engage with you