On July 30, 2020, the Ministry of Human Resource and Development, now the Ministry of Education, released the new and improved National Education Policy 2020. The document is a progressive attempt to reform the existing educational structure. The objective of NEP 2020 is to create universal access to education and achieve 100% youth and adult literacy in India.
But how will this ambitious move by the Ministry Of Education affect schools and universities? We think there are 4 different ways. 
1. Align them with the 21st century
The NEP 2020 is an education policy for the 21st century! If you think about it, the changes that have been introduced are going to make ours an education system that is on par with the world and relevant to the 21st century. The existing 10+2 system of education will be replaced by a 5+3+3+4 system which makes NEP 2020 more inclusive of children in the 3-6 year age bracket which is universally accepted as the crucial stage of development in children.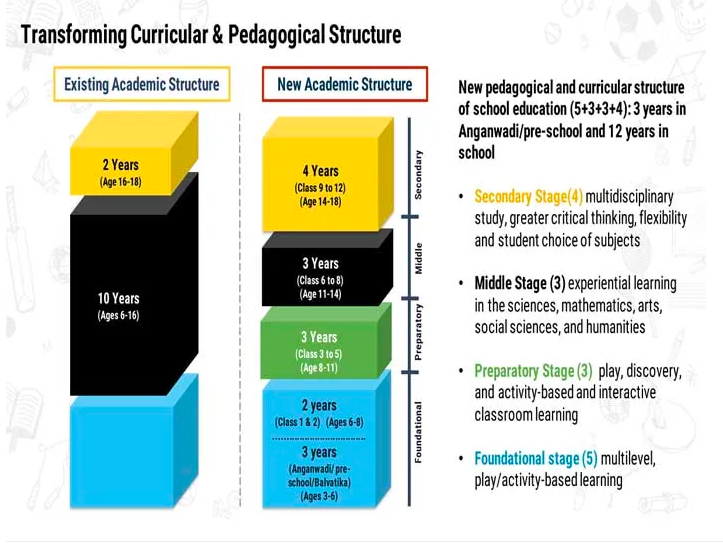 In fact, 21st-century skills like critical thinking, experiential learning, multi-lingual skills, and innovation are the center of focus. 
Did you know that we have seven types of intelligence? Finding out what they are is a crucial step to acquiring 21st-century skills! 
2. Bring them on par with the world 
This bold move has also paved the way for international universities to set up in India. Some of the top 200 universities will be permitted to operate in India. Experts believe that the introduction of foreign names can also provide a boost to Indian universities to improve their standards, thereby making India a very attractive place to pursue higher education. 
India currently ranks 26th in the world for international students as a destination for higher education. NEP 2020 can change this!
"It is a very welcome move. There are multiple things in the policy that are game-changers. Since the foreign participation is permitted only to top institutions, this will ensure quality education and will raise the bar for everyone in India, and Indian higher education institutions (HEIs) will have to compete with them. So national benchmarks will become global benchmarks,"– Mohan Lakhamraju, Founder & CEO – Great Learning
3. Usher in a multidisciplinary approach to education
Some of the top universities in India like Ashoka, OP Jindal, Atria, and the like already have several multidisciplinary programs on offer. With the introduction of the NEP 2020, several new ones are going to be established. In fact, even class 11 and 12 students from the year 2023 can pick subjects of their choice instead of the original Science, Commerce and Humanities streams.
Students choosing streams and majors depending on their interests/aptitudes would mean that the future cohorts are going to step into unusual fields and choose universities that are specialists rather than generalists. From providing the right guidance to being on top of the students' minds, universities must step up! 
4. Provide flexibility in higher education
Higher education institutions will be reorganized into three types of institutions — research, teaching, and autonomous degree-granting ones. Most Bachelor's degrees will be three-four years long with options to exit after two or three years too. Students have the option to graduate with a degree/diploma at their convenience. At this stage, confused students will need the support of an expert who can show them the path to professional growth even with a Diploma. Schools and universities will serve as the first points of contact for students in this regard.

Early adopters stand to benefit the most! NEP 2020 looks to make India an education-friendly country and working with this objective is the most effective way to stay relevant. Schools and universities will soon end up becoming more universal in their approach to education and only the ones that truly stick to the principles of holistic, futuristic education will stand the test of time! 
Help Your Students With The Right Guidance Every Step Of The Way!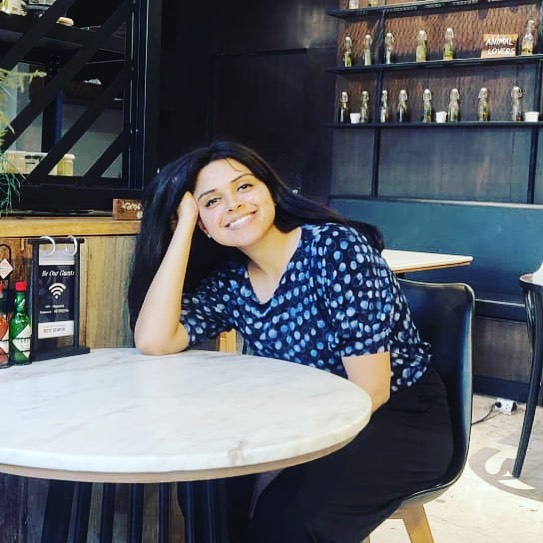 A self-proclaimed coffee addict and a fan of self-help books, Nidarshana works very closely with schools, universities, and educators at Univariety. In her decade-long career, she has dabbled in Account Management, Zumba fitness, and in several forms of writing- from features to creative blogs to social media. She is also a dancer, fitness enthusiast, and a noisy vegan