With the human body being exposed to rarer forms of infections and diseases, the need of the hour is a stronger medical system in the world- one that is driven by innovation, great research and committed medical professionals. 
According to the Association of American Medical Colleges, in the U.S. alone there is going to be a shortage of more than 100,000 doctors by 2032. 
If being a doctor has been your dream for long, then you need to get there faster! But is there a way for you to do that? What if we told you that there was a way where you could 
Get an MD in just 5 years from finishing school

Practice either in India, the US, or the UK after your degree
The answer lies in doing the new international medical program by St. George's University (SGU), Grenada! 
In collaboration with the Ramaiah Group of Institutions, SGU has launched this new international medical program that will start in September 2020. The program allows high school (10+2) graduates in India to obtain a Medicine degree in just 5 years, and start their studies at Ramaiah in India in their first year, before moving abroad to complete the remaining four years of the program in the UK, Grenada, and the USA.
What is the pathway? 
A student starts his/her studies at Ramaiah Medical College in Bengaluru, India in the first year. For the subsequent years, he/she moves to the US, UK, and Grenada 
Tell Me More About This Exciting Program! 
From New Delhi to Grenada to New Jersey and now Omaha, my SGU journey can be best described as both humbling and gratifying. Not only did SGU enable me to fulfil my dreams and aspirations, but it also allowed me to make lifelong relationships with people I met during my journey. Dr. Saurabh Chandan, SGU MD Alumnus
Why choose this pathway? 
If you are serious about pursuing a global career in medicine, there could possibly be no better way to get there. 
Students start off in India for a year, get to know their peers, build strong relationships with them before moving abroad together. 

Students are offered an international degree that is recognized in the US, Canada, UK, and India (MCI). 

The Students will be awarded three prestigious medical qualifications as they progress through the program, including a Bachelor in Medical Sciences with Honors and a Doctor of Medicine (MD) degree.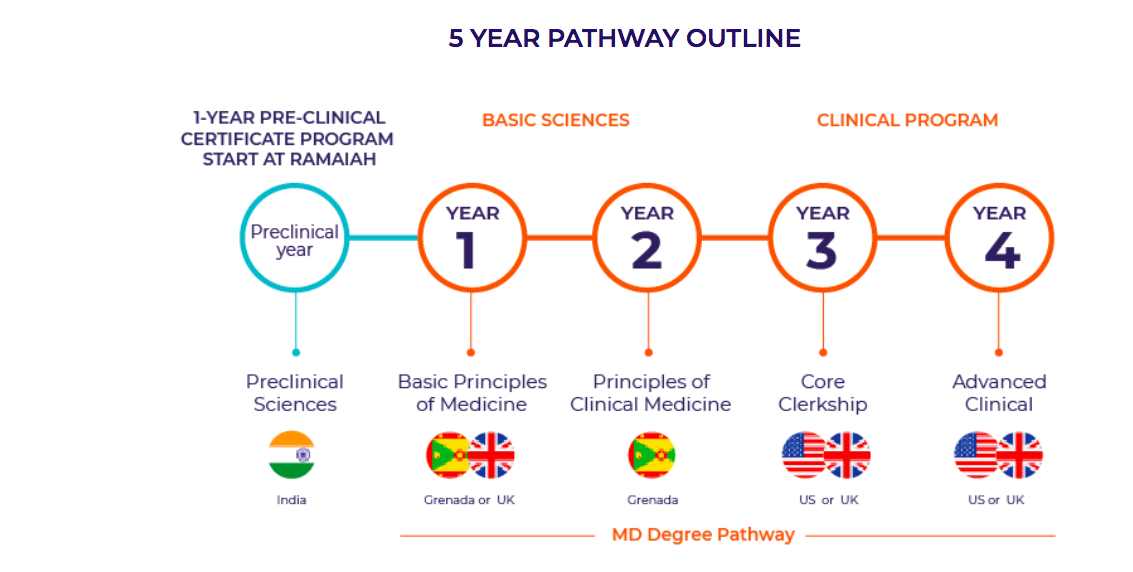 Why St. George's University and Ramaiah? 
SGU graduates have the license to practice medicine in all states of the US. This means that as young doctors, students have the opportunity to work in and learn more about one of the best healthcare systems in the world. They also can choose different countries to study in that allows them far greater exposure to various medical care facilities. 
SGU has more than 17000 MD graduates (including 300+ alumni from India) who are practicing in more than 50 countries around the world. 
Established in the year 1979, Ramaiah Medical College ranks among the top 20 colleges for medicine in India even today. From medical education, Ramaiah also moved into medical research in the year 2013 with the launch of the Ramaiah University of Applied Sciences. It is a well-known name in the field of medical research with over 125 partnerships and 100+ research tie-ups.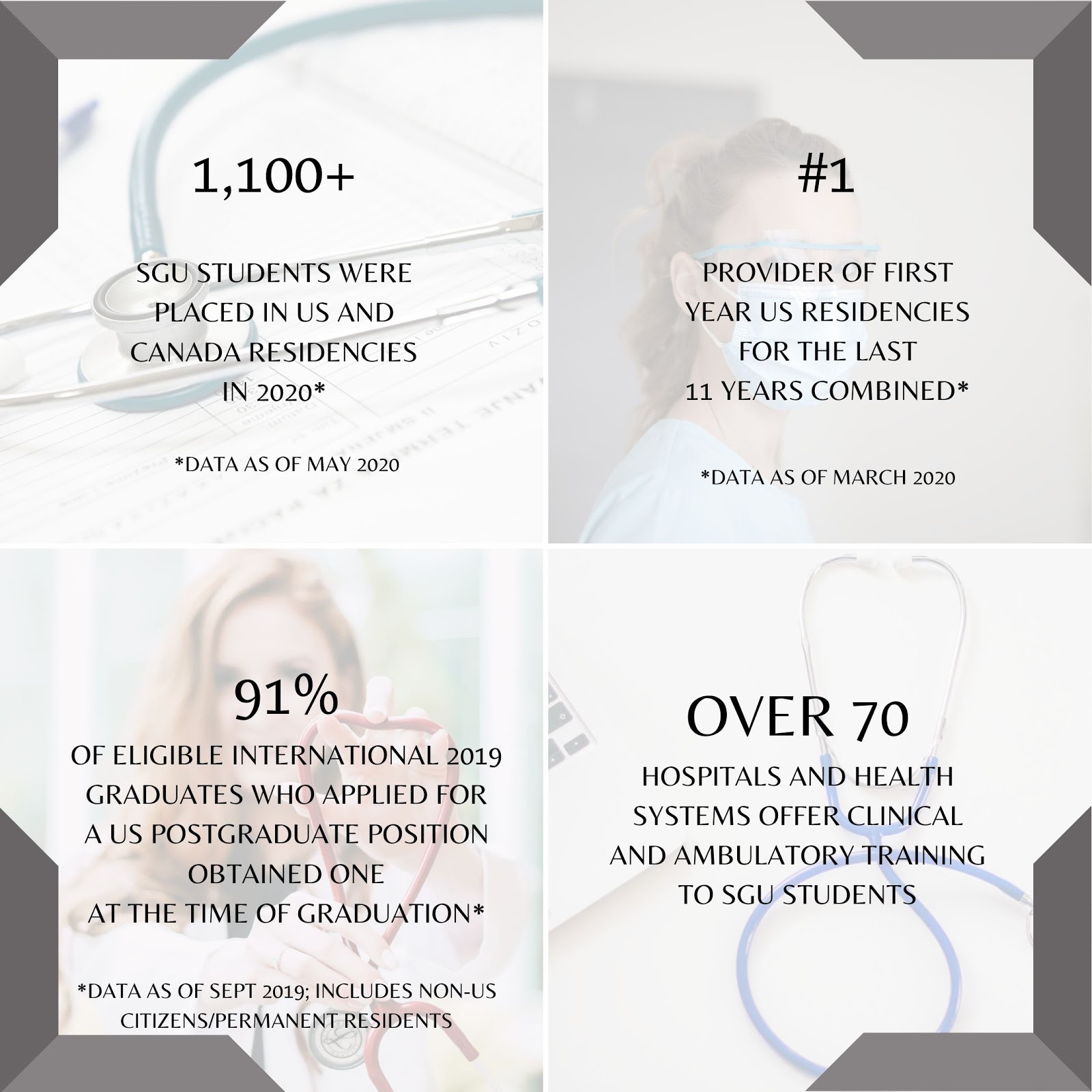 Yes, I want to talk to an SGU Ramaiah Expert Today!
*Disclaimer:
a. The program offered is not a twinning program.
b. The successful completion of the program does not confer a joint degree.
c. Ramaiah University is not acting as an agent/franchisee of SGU, Grenada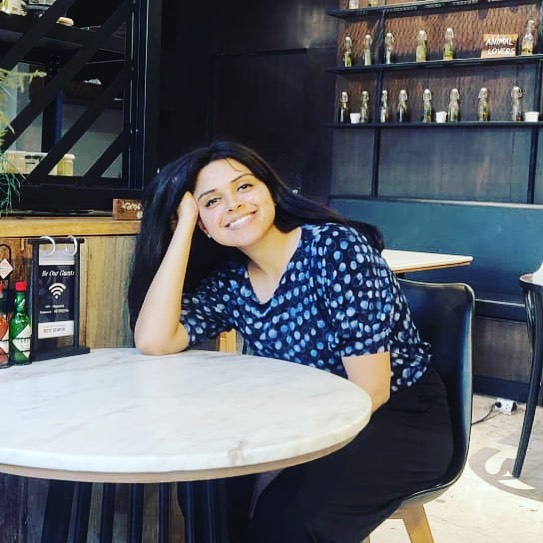 A self-proclaimed coffee addict and a fan of self-help books, Nidarshana works very closely with schools, universities, and educators at Univariety. In her decade-long career, she has dabbled in Account Management, Zumba fitness, and in several forms of writing- from features to creative blogs to social media. She is also a dancer, fitness enthusiast, and a noisy vegan