This Children's Day, we asked the Alumni of over 300 Schools their best school memories. Schools play a pivotal role in shaping what we are and how we identify ourselves in the future. The messages we received were overwhelming, funny and heart-warming, just like the students. Students also shared some of their best memories from school. We picked some of the most interesting messages, take a look, you may find your school in these.
CENTRAL
Karanbir Singh
Batch of 2019
Studying in Institute of Engineering and Science, IPS Academy
Course: Business Management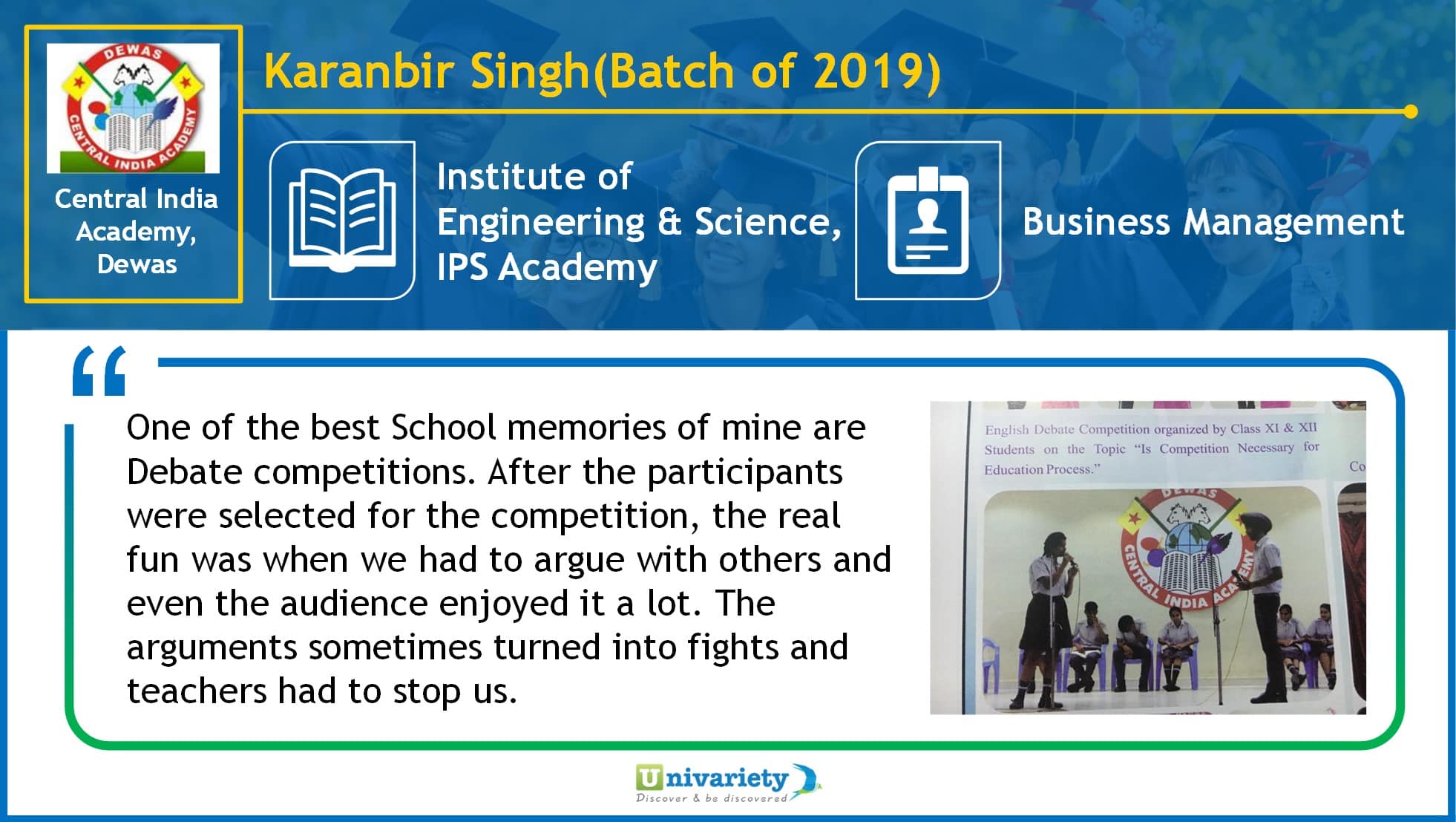 Gajesh Agrawal
Batch of 2013
College: Shri Sant Gajanan Maharaj College of Engineering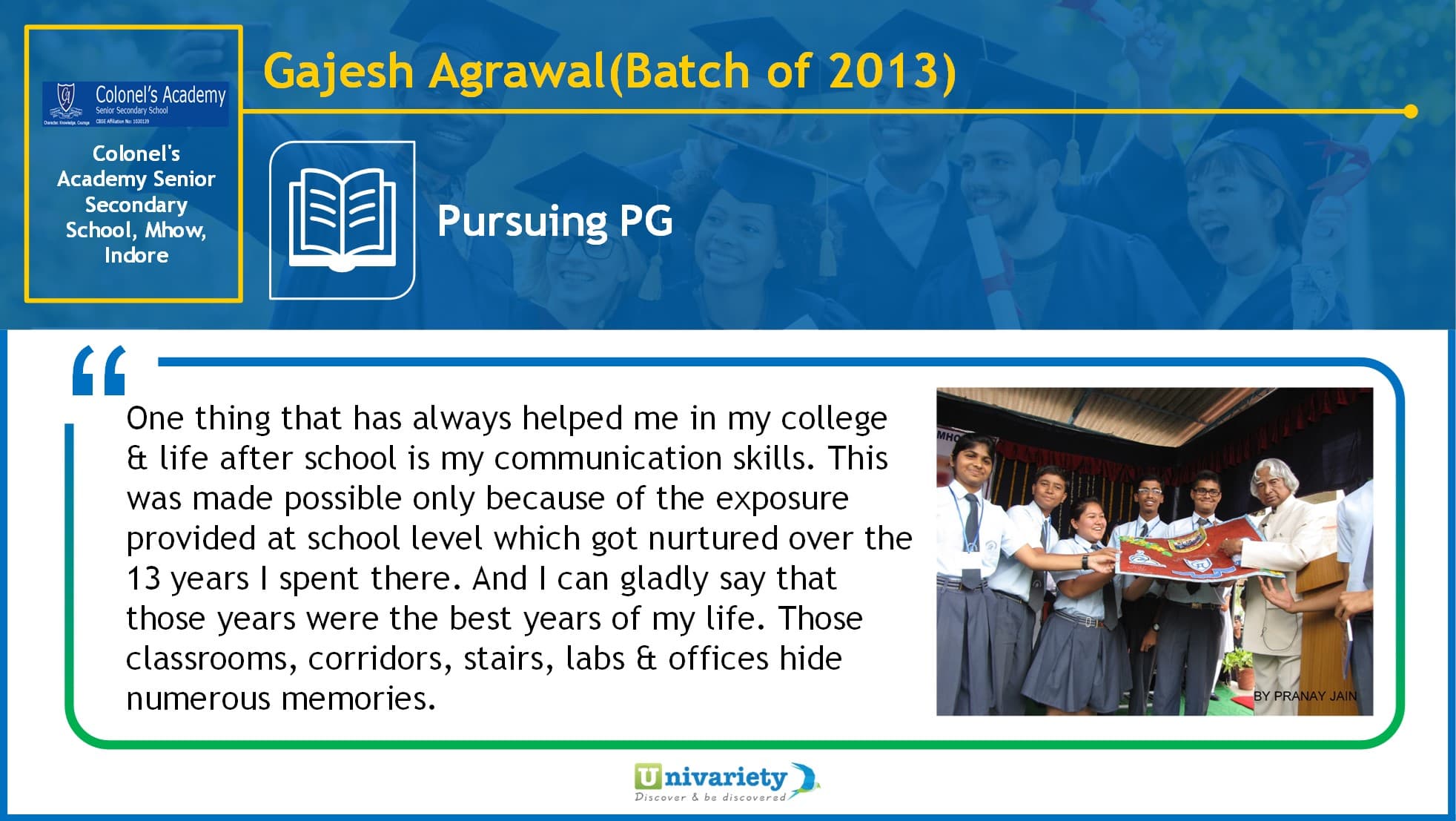 NORTH
Eshaan Arora
Batch of 2017
Studying in National Institute of Technology, Hamirpur
Course: Engineering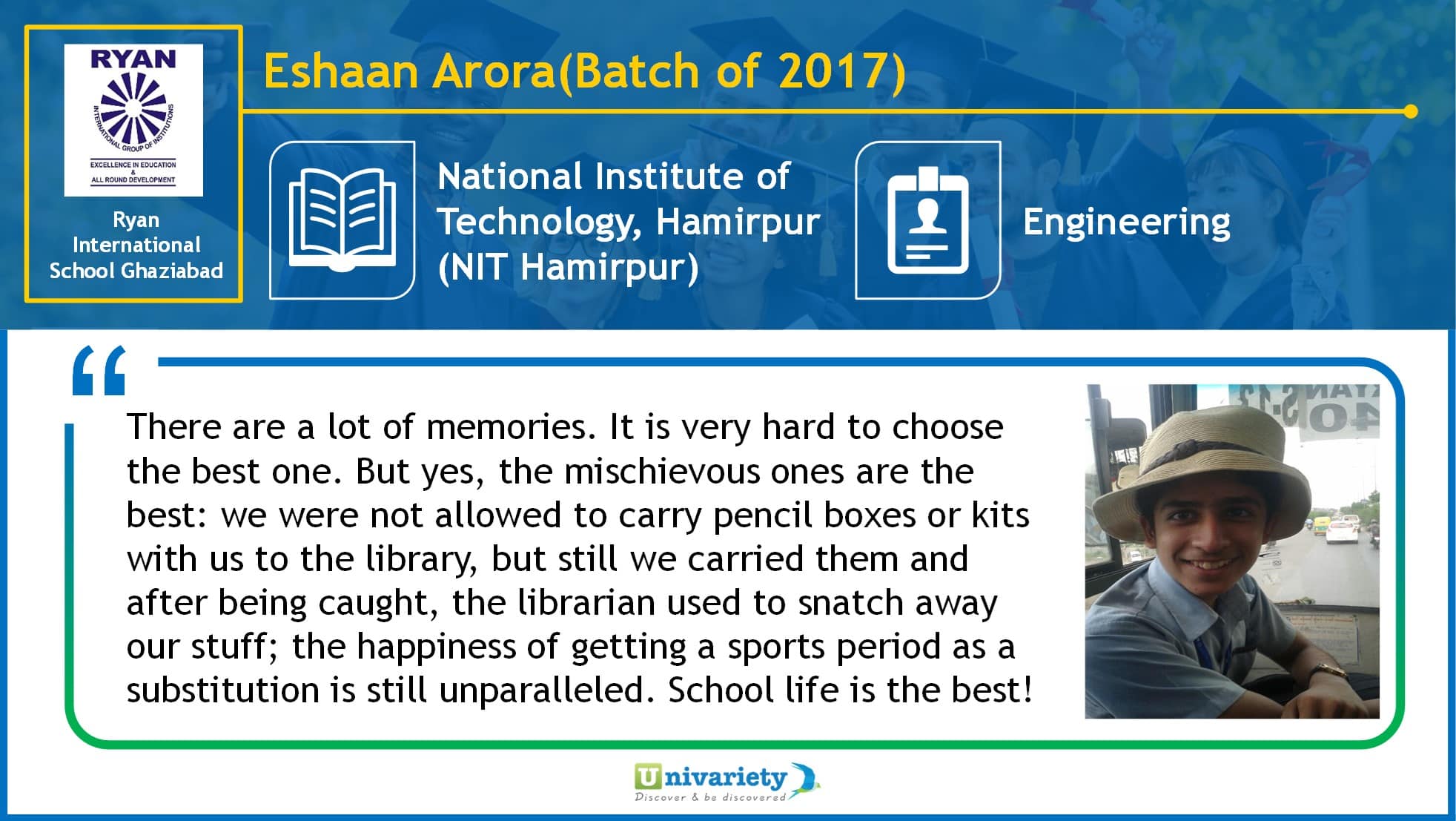 Shivani Singh
Batch of 2017
Studying in SPA, Vijayawada
Course: Architecture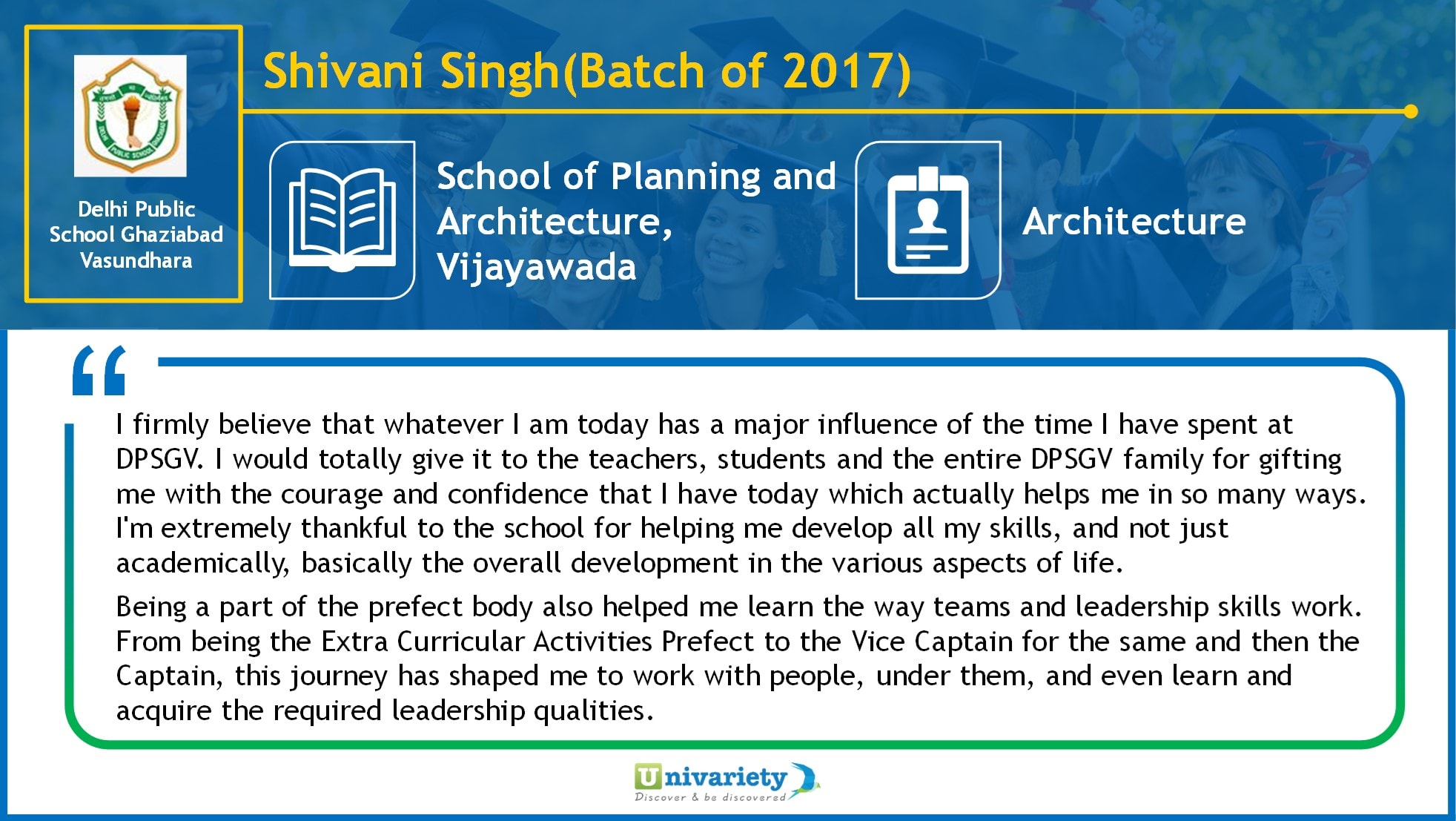 WEST
Uditi Bafna
Batch of 2017
Studying at KC College
Course: Business Management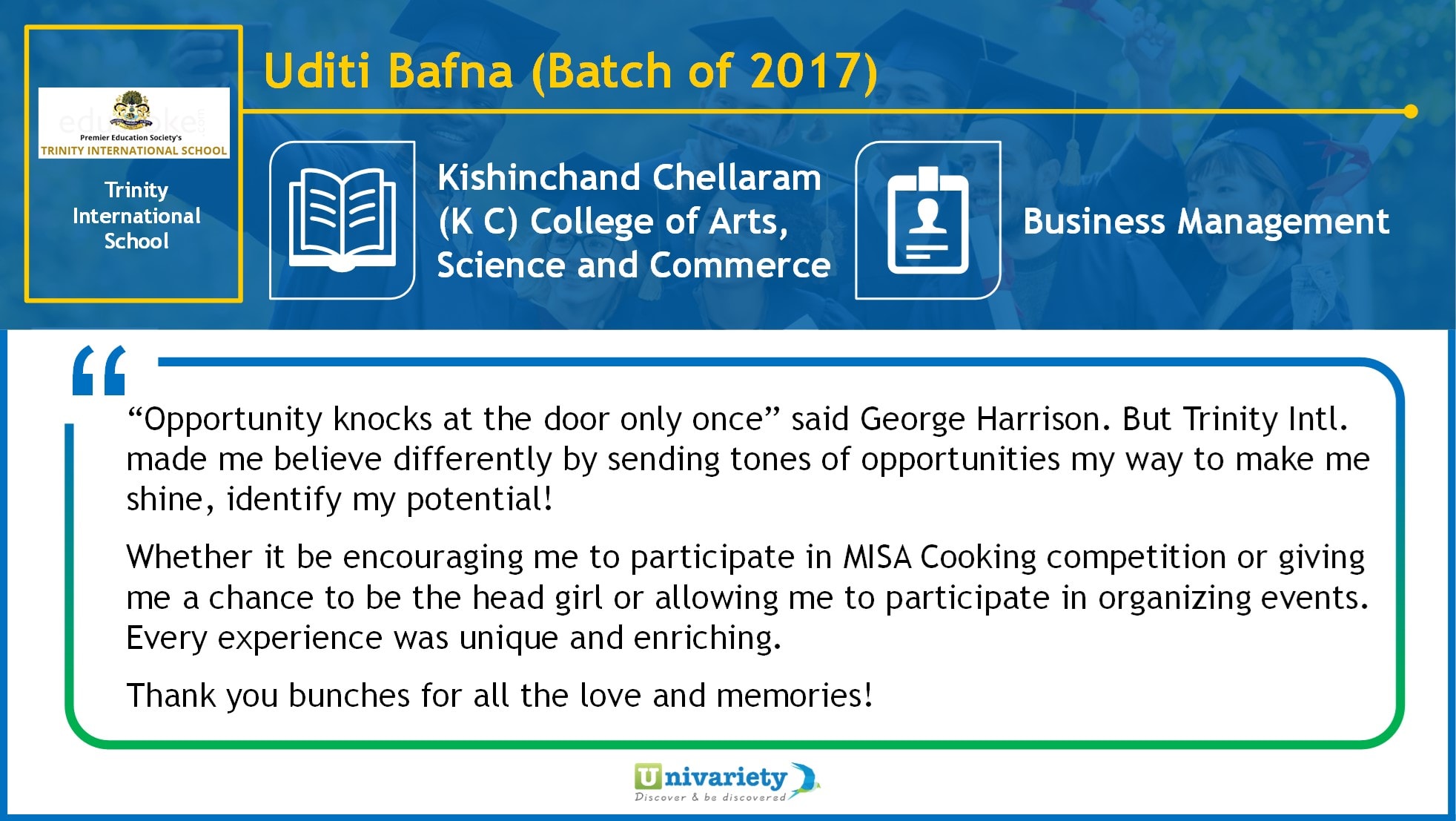 Bhargav Deka
Batch of 2018
Currently at MIT International School of Broadcasting and Journalism
Course: Journalism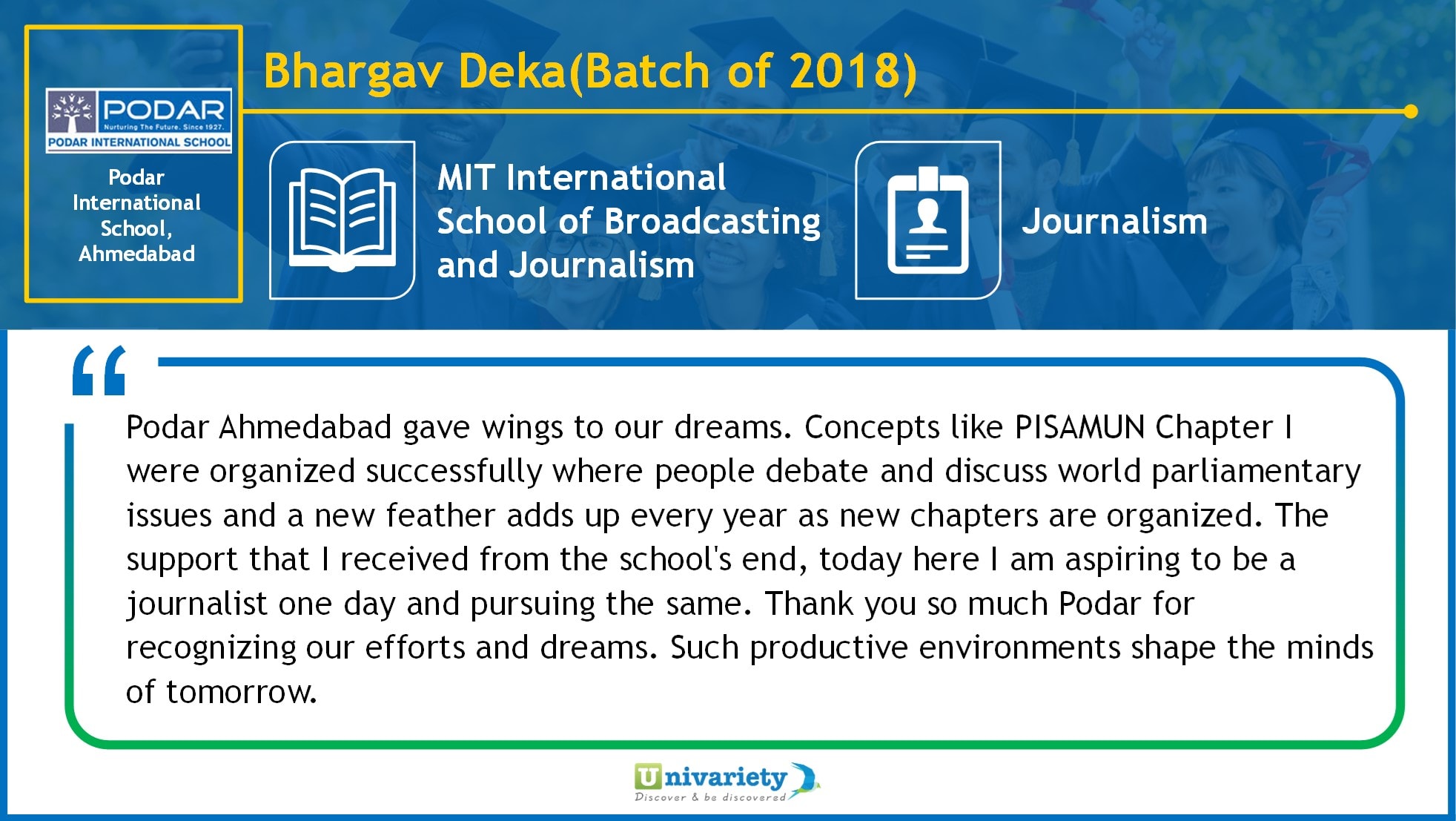 SOUTH



Nikhila Lingala

Batch of 2018
Currently at CBIT, Hyderabad
Course: Engineering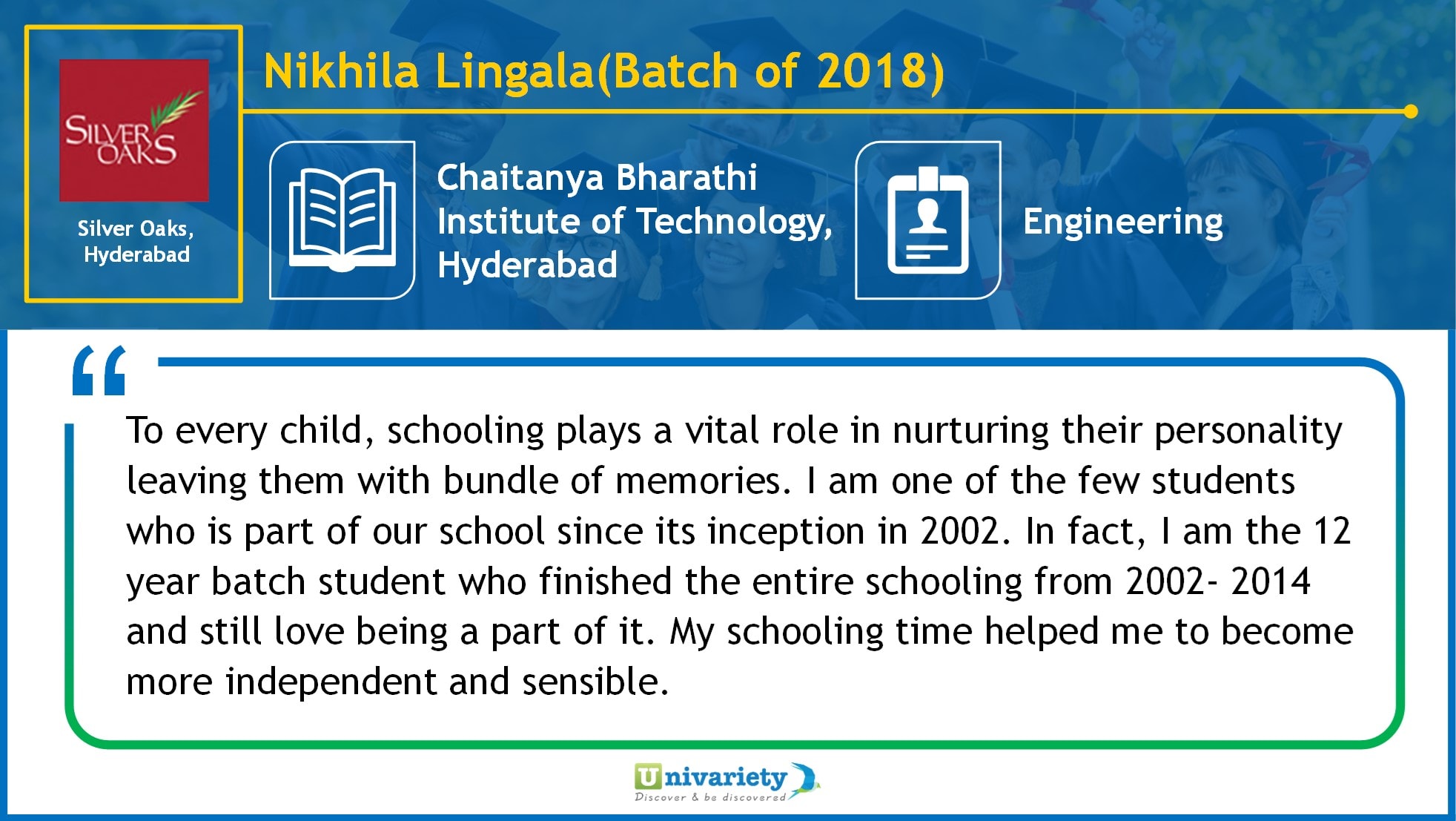 Vaishnavi
Batch of 2014
Working as an Architect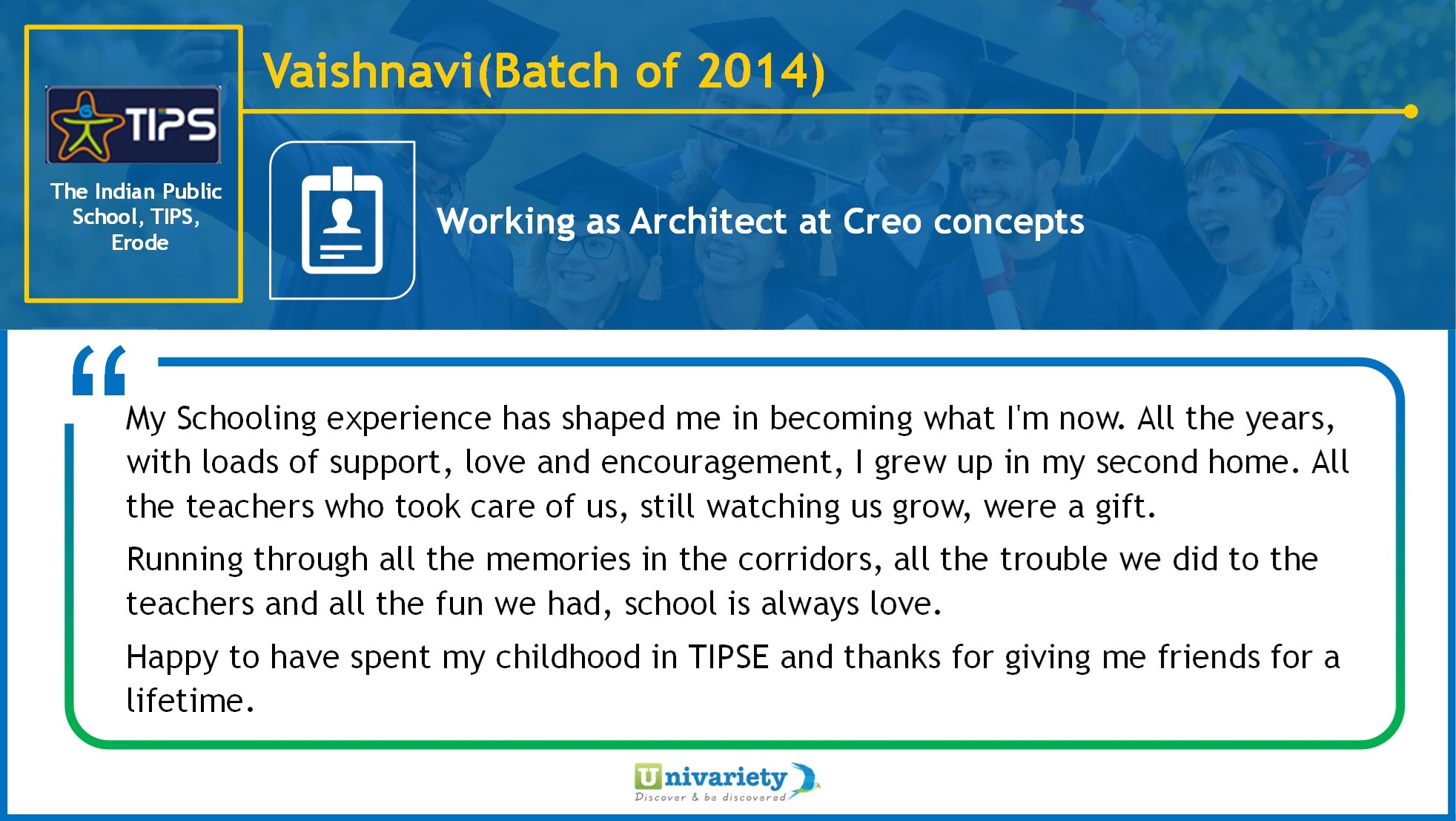 EAST
Nishant Agarwal
Batch of 2016
Currently at St Xavier's College, Kolkata
Course: Economics and Commerce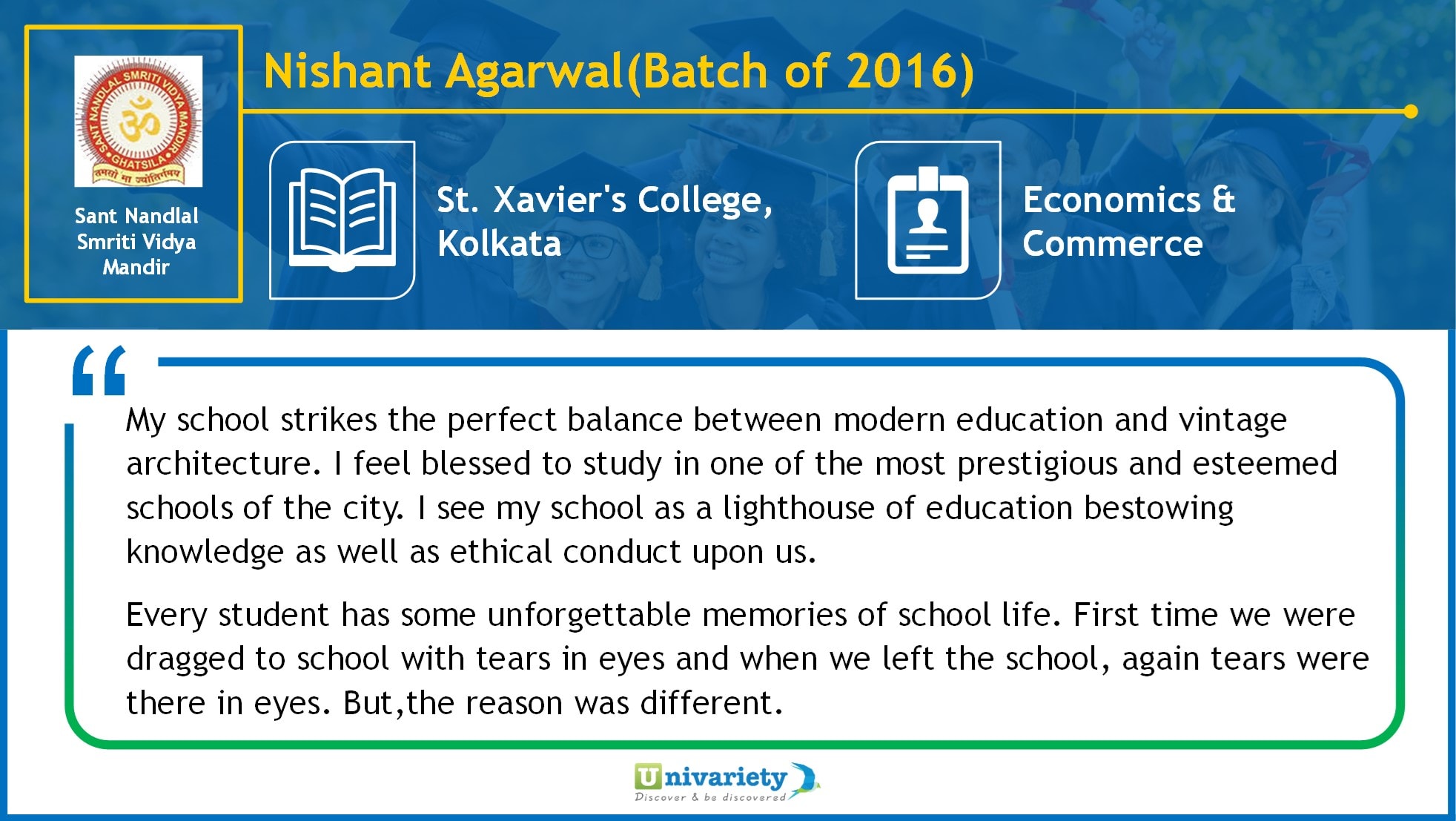 Vikansh Marwa
Batch of 2019
Currently at The Bhawanipur Educational Society College
Course: Economics and Commerce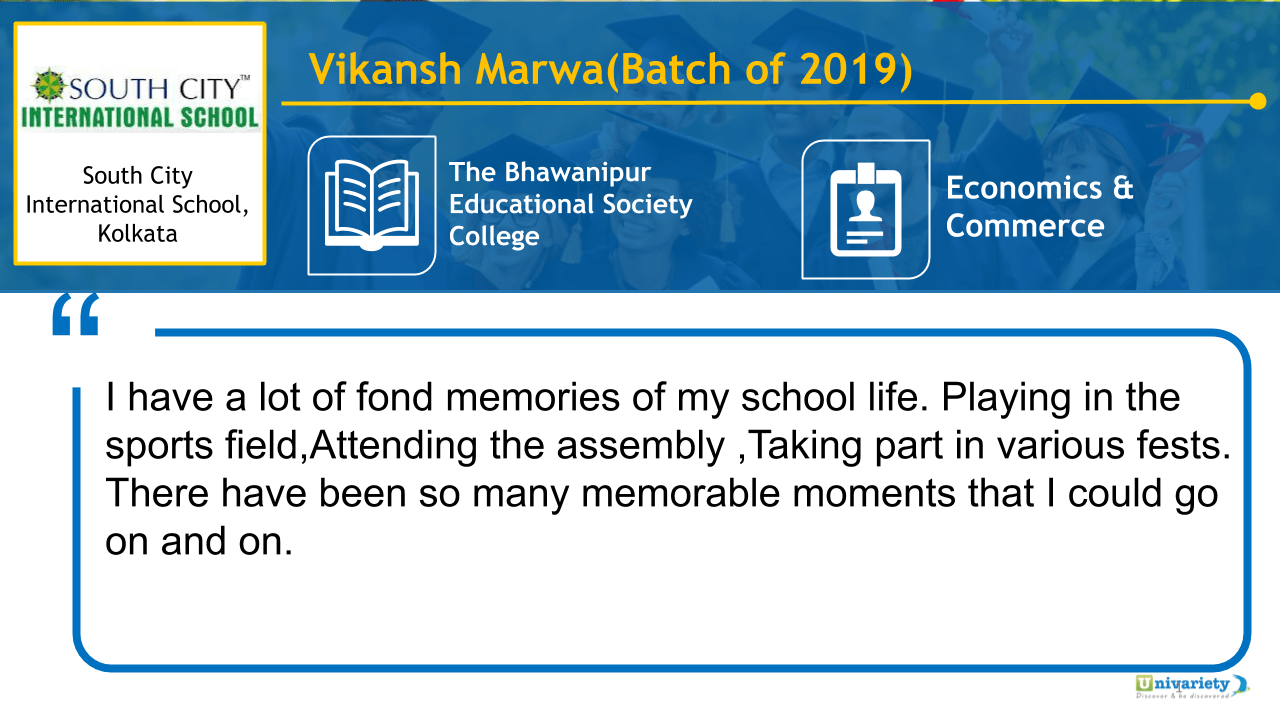 Alumni hold these fond memories close to their hearts. To engage with their alumni at this depth, top schools have partnered with us.
Talk to Us to Engage your Alumni Network