Based in Hyderabad, Deepthi is a fun-loving and smart Class 10 student. She has always excelled in academics, especially Maths. In her free time, she draws fun pop culture-inspired characters. A month before her boards, she realised that she needed to choose subjects for Class 11. Since she has always scored well in Maths, she goes with the option. "Isn't it obvious?" she told her parents. 
Deepthi initially continued to score well but realised that while her strength is Maths, her interest isn't in this subject. Due to her good score, she opted for Bachelor in Science, and in a few months' time, she was unhappy and dissatisfied. 
She wanted to pursue a career in graphic designing and art. "Only if I thought about my passion earlier, and worked on it long before Class 10!" she thought. 
Deepthi is not the only one making this mistake. According to Business Wire, 51% of students are not confident in their career paths when they enroll in college. 
When Do You Start Subject Selection For Class 11?
Considering what Deepthi and students like her face, it's clear that subject selection after Class 10 is not just an important step, but it also needs research, planning, and analysing. It's not a decision that can be made without any thought put into it. 
Subject selection is the first right step, which impacts college selection and career as well. While many assume that this step comes towards the end of their high school, educators have time and again emphasised that planning your subjects for Class 11-12 needs to start way before Class 10 boards. 
Career guidance experts consider Class 8 as the right time to start the big conversation – "What do you want to do in life?"
With subject selection, it's no different! Beginning to understand your interests, strengths, and weaknesses right from Class 8 will initiate the gradual process towards narrowing down your subject options. 
Also Read: How to Choose the Right Subjects For Class 11 [Major Points for Decision-Making]
How Do You Choose The Right Subjects for Class 11?
The range of subjects to choose from is enormous. While IB and Cambridge curricula offer as many as 50 subjects in different broad categories, CBSE and ICSE have three sections – Science, Commerce, and Arts. 
However, with the National Education Policy 2020, the government aims to increase the number of subjects available for students in the national curriculum as well. 
While choosing a combination of subjects, experts suggest keeping in mind all the career options that follow. So, it's highly recommended to choose pre-requisite courses and additional subjects that add value to your future plans. At the same time, keeping in mind what courses you want to opt for in college will help you focus on those subjects during your Class 10 boards. 
For instance, if you're interested in Science, your academic score in that subject in Class 10 boards makes a lot of difference when during your Class 11 admissions. 
If you score 90+ in Science and 70-80 in other subjects, you're most likely to get a seat because your score in key subjects for that particular course is high. 

In our network of thousands of students across India's top schools, we've been asked this question multiple times in our 1,50,000+ counseling sessions so far. 
After extensive research and ideation, we have come up with the best possible solution: with the perfect mix of science, counseling expertise, self-discovery through immersive experiences, and alumni interactions.
Also read: How Important Is Subject Selection After Class 10?
Subject Selector: Guide to Choosing Subjects for Class 11
Univariety's Subject Selector is the world's first immersive and experiential tool for students to determine the right combination of subjects to opt for after Class 10. 
Offering a deep analysis of the student's academics, the 8 well-researched steps will take students from confusion to career clarity by recommending not just pre-requisite subjects for their career goals, but also a list of recommendations to add value to their preferred courses. 
Based on a student's aptitude and personality, the tool takes him/her through Psychometric Assessments, Career Guide, and Alumni Success Stories to determine the right mix of subjects for a successful career.
Subject Selector gives students: 
Detailed recommendations on stream, subjects, and career choices 

Career options for a student's list of recommended subjects

Scientifically designed and formulated test report with accurate and customised results
With Subject Selector, you can:

Start your journey from confusion to clarity by choosing the right subjects. 
Summing It Up
If you think subject selection doesn't need planning and analysis, we're sorry to break that myth! Many students end up choosing subjects for Class 11-12 without spending considerable time understanding their interests, aptitude, and personality. This results in wrong choices and unsatisfactory careers. No student wants that! 
An analysis of each career/course, stream, pre-requisite subjects under it, and the right optional subjects that add value to a student's career goals should form the basis for decision-making. Educators recommend that this analysis start as early as Class 8 to rightly understand and build the right success path.
That's exactly what Univariety's Subject Selector offers – analysis of personality and interests and understanding of family dreams and expectations for students from Class 8. 
The tool then offers a scientifically formulated and customised result. It also includes a personalised counseling session, and success stories of other students who opted for similar career paths. This helps students understand the A to Z of subject selection, before making the big decision. 
Have more questions about subjects or any career-related issue? Ask us in the comments below!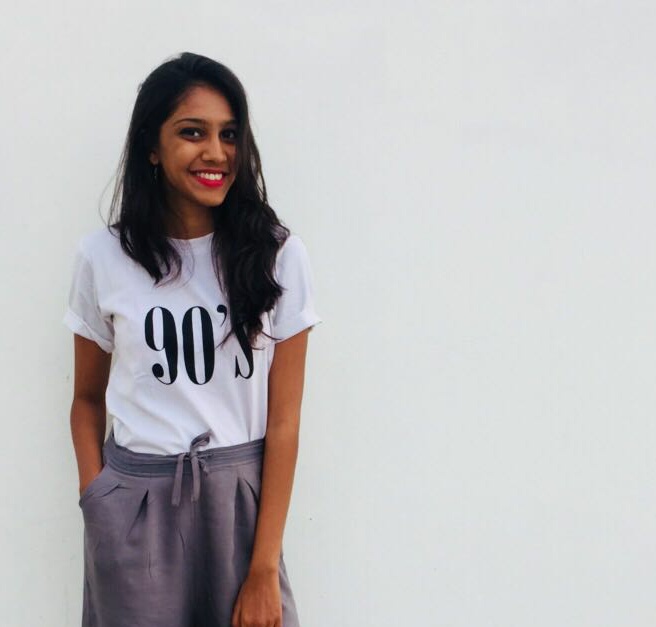 When Harini Prasad is not busy researching about top trends in education and learning techniques for students, you will find her writing about all things fashion, travel, cinema, and music. A millennial poster-child, Harini is a former lifestyle journalist with specialisation in child rights, gender, and new media journalism. Currently, she is busy exploring the world of marketing and content creation.