Almost 72% of Grade 8 students have already planned out their career paths. That's a statistic that baffles parents, students, and educators alike. A number of factors have led to this interesting statistic. One of them is the rise of cutting-edge Psychometric Tests. These are tools to gauge a student's aptitude, interest, and personality type. These tests serve as a medium for self-exploration, awareness, and the fundamental reference point for career counselling.
But, why should your students take up Psychometric Tests?
To identify their Best-Fit Careers.
Students are surrounded by choice today. They have hundreds of careers emerging every month.
Every year, thousands of courses enter the market.
And let's not forget, lakhs of colleges are vying for students' attention every single minute of the day.
When there are so many such factors contributing to the ever-growing maze to reach that perfect career, psychometric tests form that guiding light in their journey.  
Pick your Type 
Psychometric Tests offer insights into different dimensions of your personality and with Univariety, students can make the right career decisions, at the RIGHT time!
Let's have a look at the types of Psychometric Tests on offer:
Ideal Career Test:
As the name suggests, this test helps students understand their personalities and maps them to their ideal careers. Moreover, with more than 200+ career professionals having worked on its creation, rest assured that this is one of the most accurate tests out there. 
Personality Type Assessment:
This test gives critical insights into students' inherent drives and motivations to help them understand their strengths and potential challenges.
Multiple Intelligences Test:
Developed by Dr. Howard Gardner in 1983, this assessment uses proprietary technology to match a student's intelligence to best-fit career options.
Learning Styles Test:
Based on 'The Learning Style Questionnaire' developed by Rita and Kenneth Dunn, this test analyzes a student's learning preferences, concentration, and study needs.
Stream Selector Test:
Developed on the RIASEC theory, this test helps a student in determining the stream to opt for after Grade 10. It helps in determining one's verbal, numerical, clerical, spatial, and reasoning aptitude.
In addition, there are 3 specific stream specific tests for students of engineering, humanities, and commerce to help choose their specific domains within their stream of choice.
Click on the video link below to know more about the types of psychometric tests:
To give your students the Univariety EDGE!
Psychometric Tests: Value for your School
Your school derives merit from Univariety's Psychometric Tests in a four-fold manner.
Let's have a look: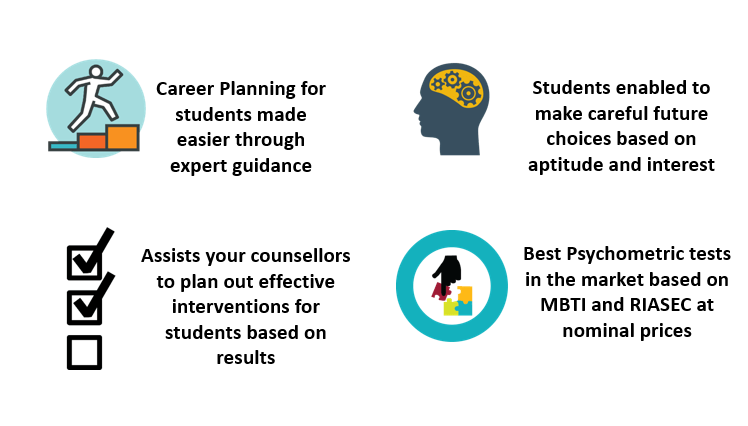 Psychometric Tests hold the key to your students' bright futures as they plug in the missing gap of identifying their real career inclinations with actual career decisions.
To give your students the Univariety EDGE!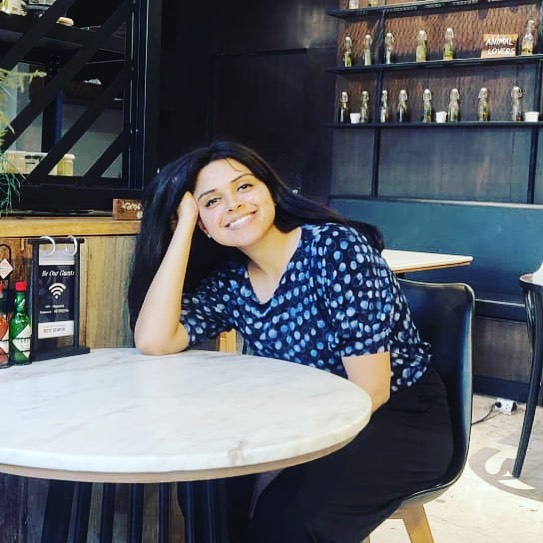 A self-proclaimed coffee addict and a fan of self-help books, Nidarshana works very closely with schools, universities, and educators at Univariety. In her decade-long career, she has dabbled in Account Management, Zumba fitness, and in several forms of writing- from features to creative blogs to social media. She is also a dancer, fitness enthusiast, and a noisy vegan