Gone are the days when college admissions were just about academic scores and cutoffs. 
One of the most common myths surrounding admission processes is that only an excellent grade will get you into your dream college. Have you thought about profile-building?
Consider the case of Rahul. The grade 12 student has an average of B Plus across all his subjects. His academic growth has been gradual, but Rahul's counsellor calls him a 'true leader'. He has led the basketball team of his school to win various tournaments, apart from being a great orator – a winner at many debate competitions as well. 
He has also participated in summer internships in varied topics including software development and design. He applied to top universities in the USA and got through his dream college. You know what made the difference in Rahul's application? His strong profile!

Why is Profile Building Important?
In the last few years, there has been an exponential increase in the number of Indian students aiming to study abroad. The outbreak of COVID-19 has impacted admissions across the globe with many universities cancelling entrance exams. With little time left for the new academic year to begin, a student's profile becomes the core evaluating factor now more than ever. 
Did you know that 72% of global and Indian universities look beyond just entrance test scores and mark sheets?
Harvard University evaluates candidates based on the quality of their personal achievements and how they have utilised the opportunities in hand. Closer home, Ashoka University says, "We want to see evidence of persistence, commitment and leadership – be it through participation in sports, involvement in creative arts, social and cultural affairs, or community welfare."
In other words, what they're looking for is an all-rounder like Rahul. 
During these testing times, don't you want to be more prepared for your future like him? If your answer is yes, then you need the ProMap+ advantage that Rahul had.

What is ProMap?
It's true that there is no elevator to success – you have to take the stairs! But here's a companion that can guide you in your path to success – ProMap. 
ProMap is the world's first college-ready profile-building program that helps students get an admission in their dream college. Through psychometric tests, counselling sessions, and assistance in course selection, the fast-track program offers a comprehensive list of non-academic activities and programs to help students build not just a college-ready but also a scholarship-worthy profile.
The problem with most college applications is that most profiles look the same. Everybody has a good academic score, everybody loves computers, and everybody has participated in non-profitable activities with an NGO. The first rule is to think out of the box and define yourself through your activities – that's exactly what ProMap does!
[popup_anything id="6015″]
How does ProMap help in building a strong profile?
Identifying the need to have a set of different non-academic activities, ProMap creates a customised roadmap for each enrolled student depending on their interests, abilities, course & country preference.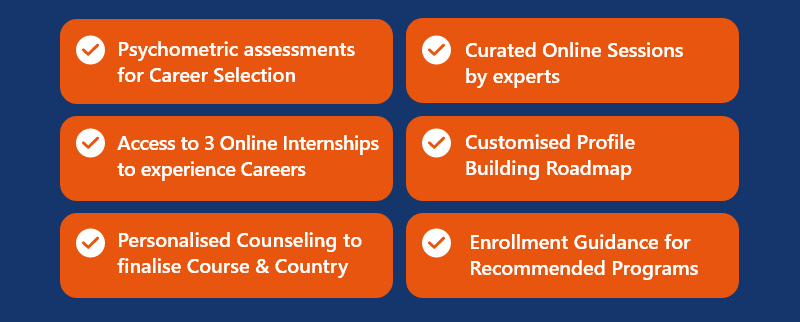 The customised comprehensive roadmap offers about 10-20 non-academic online and offline activities including details about when to take it up, where to apply, and more. 
What's the best time to enroll?
In this age of cutthroat competition, building your student profile for admission into your dream college should start as early as grade 8. For a life-changing decision like college admission, it is never too early or late to be well prepared. While grade 8 is the best time to start to make sure your activities are not rushed, remember 'better late than never'. 
Why choose ProMap?
Thousands of students want to join the top global and Indian universities. For you to stand out from the plethora of applications, you need to showcase your skills and interests through your profile.
The roadmap suggested in the ProMap program will offer non-academic activities that will shape your future. These activities and certifications provide valuable insights into the admissions committee regarding a student's motivation, passion, and most importantly, his/her ability to balance academics and activities. 
While a well-rounded personality with diverse interests is good, universities are not looking for a Jack-Of-All-Trade. A master's in one area of genuine passion is more valuable. ProMap helps you find your passion and fuel it by pursuing excellence in that field through suggested non-academic activities.
Starting from a psychometric assessment to understand your aptitude to counselling sessions that will help you identify what course and country best suits your interests, and finally, the roadmap that guides you in building a college-ready profile – ProMap has it all!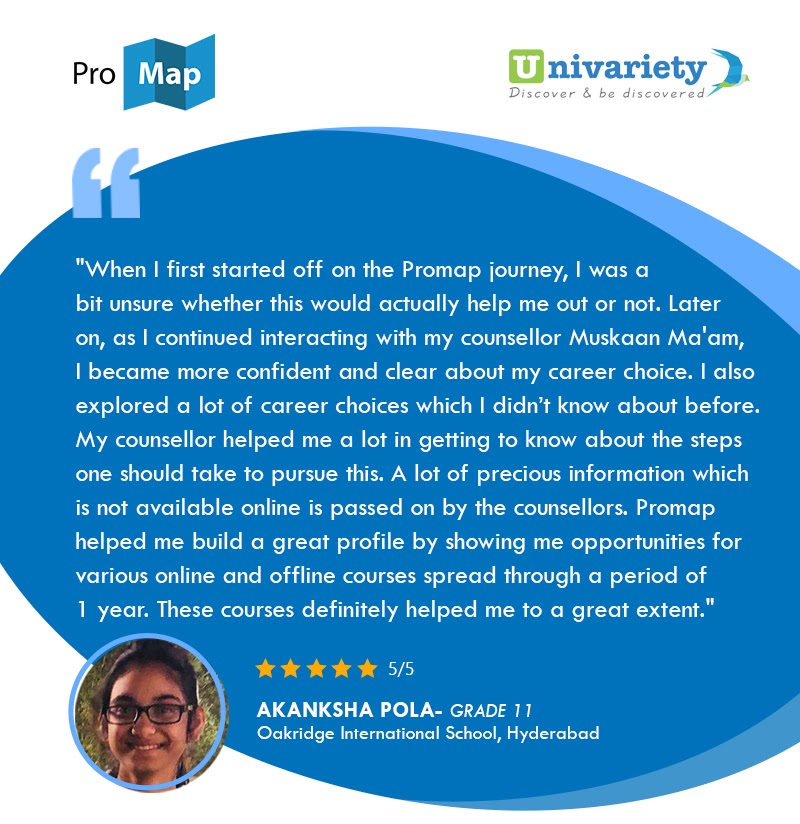 Start Today To Join Your Dream College
Here's sneak-peek at a roadmap
After psychometric tests and ProMap online modules, students will receive an analysis of their attribute requirements: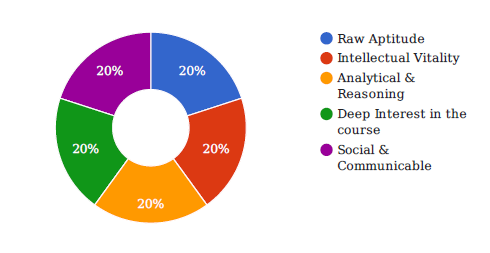 Once the attributes are discussed, a roadmap is created for the student to achieve the target attributes through various activities suggested by an expert career counsellor.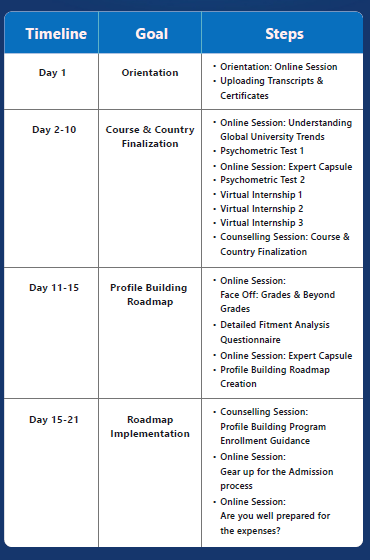 Working towards creating a strong and unique profile requires time and planning. If you want to secure admission in your dream university, enroll for ProMap – make a plan and work towards it with our expert counsellor's help, and create an exemplary profile.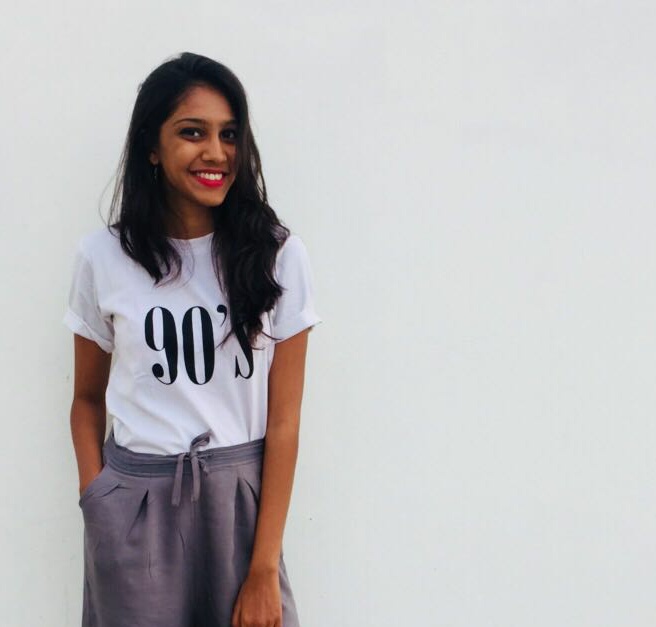 When Harini Prasad is not busy researching about top trends in education and learning techniques for students, you will find her writing about all things fashion, travel, cinema, and music. A millennial poster-child, Harini is a former lifestyle journalist with specialisation in child rights, gender, and new media journalism. Currently, she is busy exploring the world of marketing and content creation.