All you need to know about India's first sustainable design university in Ahmedabad.
India is set to become one of the most powerful economies in the world. But how sustainable is this growth going to be? This rise will bring along a plethora of challenges such as rapid urbanisation and resource depletion. It is likely that some of our existing problems like housing shortage, poor waste management, water shortage will only worsen in the future. 
The Need For A Sustainable Design University
Globally, 54% of the world's population lives in urban areas. According to the  Ministry of Human Resource Development, Government of India, nearly 250 million new urbanites will stay in Indian cities by the end of 2030. The unchecked and unplanned growth threatens the sustainable development of urban areas as it leads to pollution and environmental degradation,  coupled with resource depletion and aging infrastructure.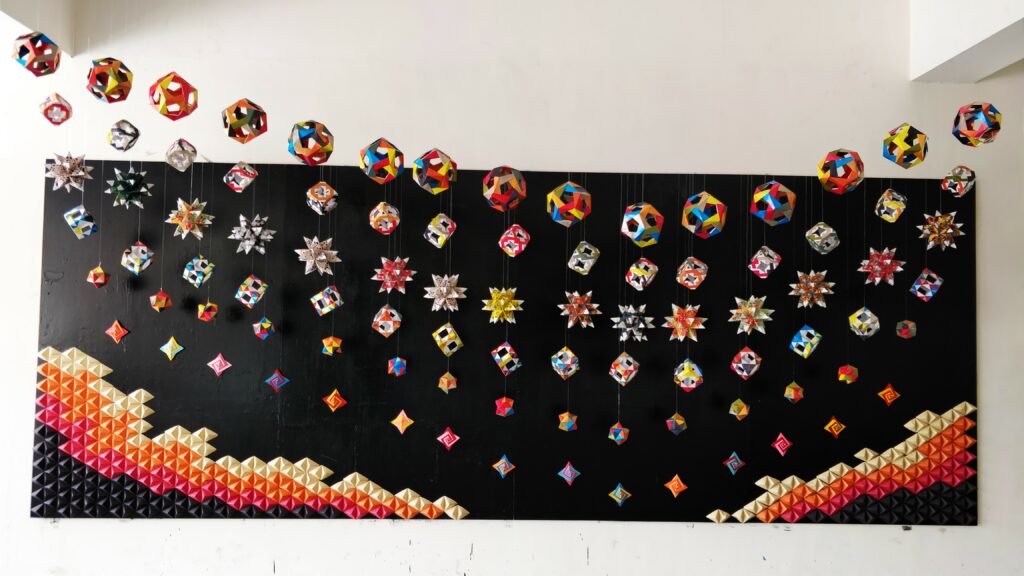 An Idea With Sustainability At Its Core
At a micro level, it becomes imperative to incorporate sustainable approaches to optimise energy consumption, water sanitation, urban transportation, and equal access to services. The young populace needs to be aware of the looming challenges in the near future and learn about sustainable solutions for the same. To this end, a group of visionary leaders conceived the idea of setting up an academic institution with sustainability at its core and established Anant National University, India's first design University. 
The Inception Of Anant National University
Established as a private University in 2016, AnantU's story of inception dates back to 2011 with the formation of Anant Institute of Architecture in affiliation with Gujarat University. Soon after, the  Anant Institute of Planning, affiliated with Gujarat Technological University, was established followed by the Anant Institute of Design, affiliated with Gujarat University, in 2014 and 2015 respectively. 
Who Are The Leaders At AnantU?
The University has an exceptional group of Governing Body members and Board of Management  Members comprising eminent academicians, notable professionals, and government officials like  Ajay Piramal, President of Anant National University and Chairperson of Piramal Group; Dr. Anunaya  Chaubey, Provost, Anant National University and former Deputy Dean of Young India Fellowship at  Ashoka University; Dr. Pramath Raj Sinha, Founding Provost, Anant National University and Founding  Dean, Indian School of Business among many others.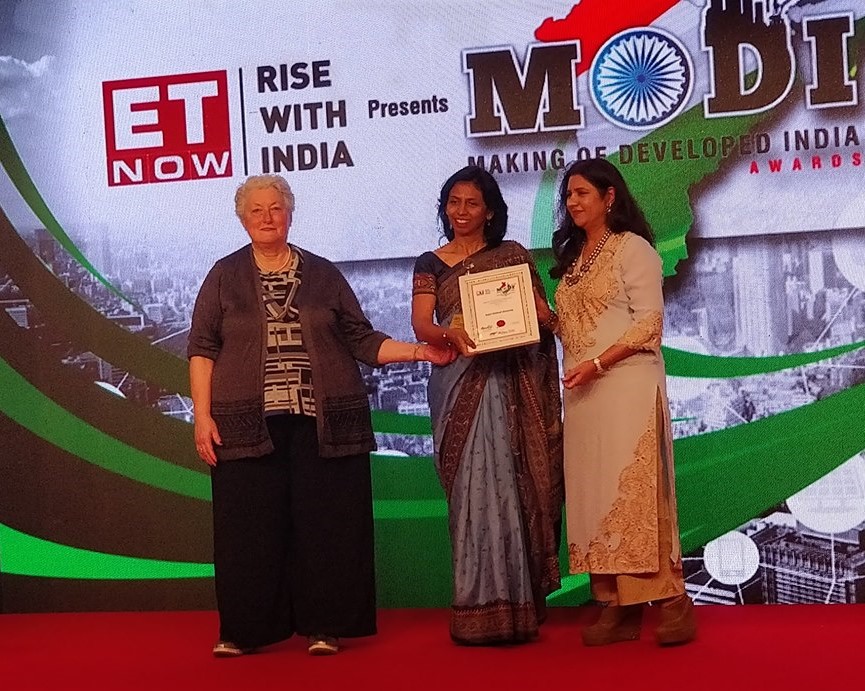 AnantU's Philosophy
Design problems require a collaborative, multidisciplinary, and innovative approach for an effective solution for sustainability. Anant National University (AnantU) strongly believes that designers can work across sectors, apply their design thinking skills, and find practical solutions to these critical problems. 
A Unique Pedagogy For Sustainable Development 
To this end, the University has adopted a unique pedagogy for all its courses: Bachelor of  Architecture and Bachelor of Design with six Majors – Communication Design, Fashion, and Textile  Design, Interaction Design, Product Design, Space Design, and Transdisciplinary Design. AnantU nurtures each student to become a "solutionary" – a solution-oriented revolutionary thinker who designs, builds, and implements equitable and sustainable solutions. 
National Education Policy And Multidisciplinary Education
Additionally, the courses at AnantU incorporate the recommendations made in the recently launched National Education Policy. Our emphasis on multidisciplinary education, unique pedagogical practices, and affordable education gives design and architecture students a well-rounded education.
By offering multidisciplinary education with a hands-on approach to learning, our education philosophy allows students to develop an empathetic approach as practiced in liberal arts. It encourages them to engage in critical thinking and widen the scope of vocational knowledge.
In addition, by close collaboration with multiple industry leaders and international institutions,  students get an opportunity to conduct interdisciplinary research across a diverse range of fields. 
The varsity offers various scholarship programs to make education accessible for everyone and has instituted centers to facilitate the overall wellbeing of its students. Furthermore, AnantU offers a  Choice Based Credit System (CBCS) to encourage students to choose courses from a variety of disciplines to help them develop a multidisciplinary understanding of design. 
Why Ahmedabad? 
Ahmedabad, a thriving economic and industrial hub nestled in the heart of Gujarat, is home to centuries-old architectural marvels, prestigious top-notch institutions, and internationally renowned architects such as BV Doshi, Le Corbusier, Louis Kahn, and Charles Correa. The city, which brings together the best of both traditional and modern worlds, makes a great place for designers,  architects, and urban planners to study, research, and implement the acquired knowledge. 
A Sustainable Design University For Ahmedabad's Problems
Like all the cities across the world, Ahmedabad also is plagued with the perils of
climate change,

f

ast-depleting natural resources,

migration,

traffic snarls,

rampant waterlogging during monsoons,

crowded public transport,

air quality,

heritage structures in dilapidated conditions, and

lack of cleanliness among others.
Thus, the city serves as a perfect environment for the University to prepare its students to develop and nurture design thinking and innovative design solutions. The University gives students diverse opportunities to understand the complex challenges of the built environment and accordingly design solutions that are not just functional and viable but are socially, culturally, environmentally appropriate.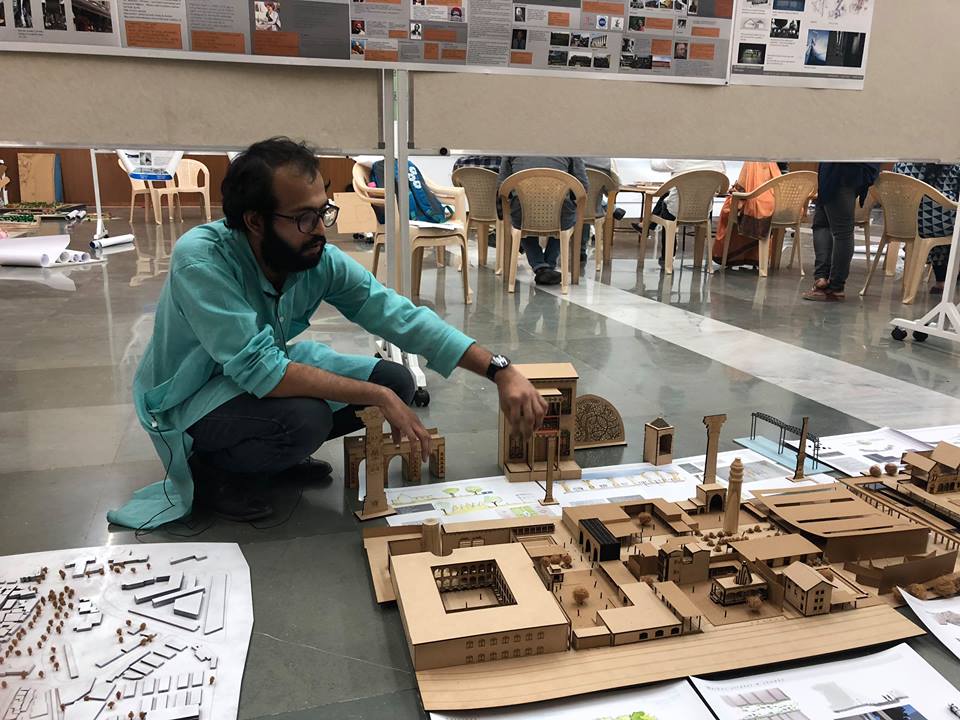 Life at AnantU 
The AnantU campus is located on the outskirts of Ahmedabad. True to its goal of sustainability, it is situated amidst nature comprising lush green trees and a picturesque lake. The University has much to offer to a vibrant student life, enriched with peer interactions in student clubs, communities, and societies. The AnantU family strives to build an inclusive community for everyone where everyone can express their unique creativity. 
Building Student Leaders
AnantU houses the Office of Student Services (OSS) which works to make student life at the campus fun, memorable, and meaningful. To facilitate student interaction and keep them creatively engaged, the University has a 12-member student representative body called the Student Council to support all the student-led initiatives and act as a bridge between the students and the University. The Student Council ensures smooth functioning of University events, encourages an environment of collaboration and engagement, caters to student queries, and provides academic and non-academic support to students.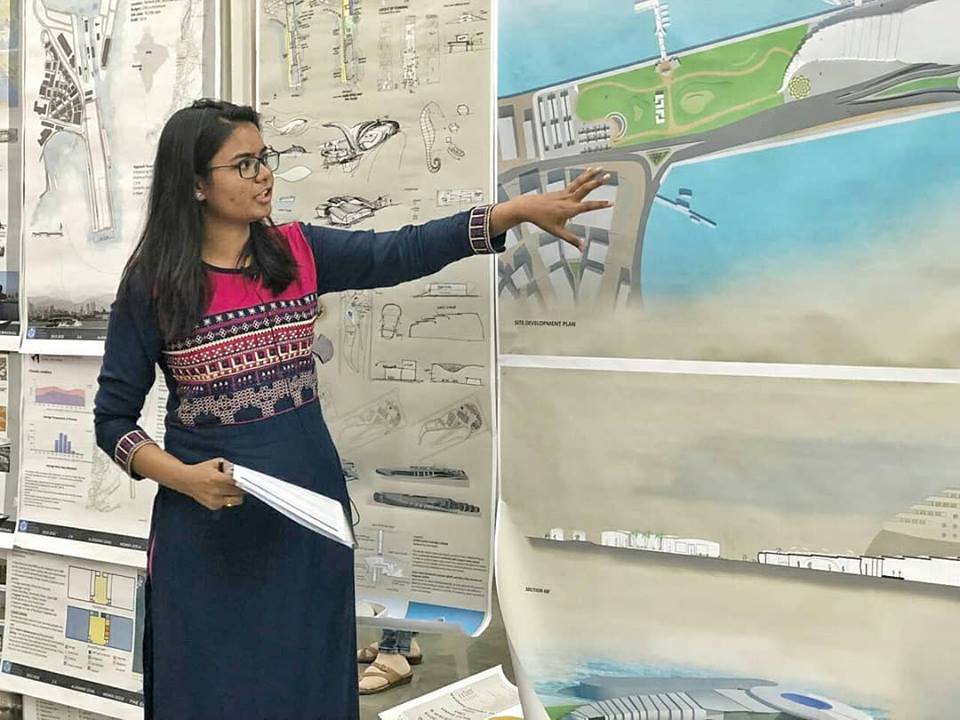 Student-led Initiatives 
AnantU students, under the aegis of AnantU's Student Council, have formed various clubs to engage themselves creatively and work towards common interests wherein each member contributes and defines the club. Students can join any of the already established clubs like photography, graphics,  dance, music, and installation, or can even conceptualize and run a club of their own!
Cultural And Literary Activities For Sustainability
Our students organize the annual college fest called 'ANUshthan' that is a blend of academic and cultural events and also spearhead the University's monthly newsletter called 'ANUvacha' wherein they design and contribute articles on the student life and the University's happenings. Contributions from students also enable the university to bring out ideas for a sustainable future. 
A Sustainable Design For Mental Health 
Our students, also known as  Wellbeing Warriors, are actively engaged in making the University a conducive space for the AnantU community. Bloom, AnantU's wellbeing initiative, actively involves its students and the faculty to provide accessible and inclusive mental health services to the AnantU community and create a safe space where one can express freely and have access to support and services as per their convenience. 
Anant National University, through its programs, wants to create solutionaries -revolutionary thinkers with a solution-oriented mindset, who will devise creative and practical solutions to the everyday challenges people face in their daily lives.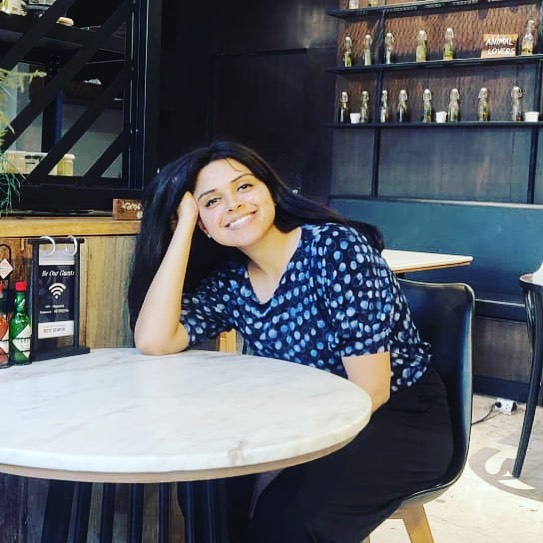 A self-proclaimed coffee addict and a fan of self-help books, Nidarshana works very closely with schools, universities, and educators at Univariety. In her decade-long career, she has dabbled in Account Management, Zumba fitness, and in several forms of writing- from features to creative blogs to social media. She is also a dancer, fitness enthusiast, and a noisy vegan