Aryan was flying to his hometown and suddenly spotted a movie star on the plane. As it's really tough to cut through the security to meet him, Aryan flashed the trump card that connected him to the celebrity. Yes, both are part of their school's alumni network.
Nazia is a social activist and wants to meet the local politician to talk about an initiative. What gets her a quick appointment is a fact that both are rooted in the same school and they are part of its alumni network. 
Rahul, an entrepreneur, is building a product targeted at school students. The easier way to make the pilot run is to start from his school that has a long-lasting tradition of welcoming its alumni.
You can slip into the shoes of Aryans, Nazias or Rahuls sooner or later, and what can come to your rescue is your school's Alumni network which has become a norm with many schools. Though there's an emotional trail following these connections, there is also a tacit quid pro quo attached to it.
Let's look at the benefits of being a part of your school's alumni network:
1) Grow your professional network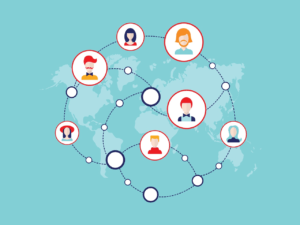 If you're looking for a storehouse of professional contacts with whom you can instantly connect, then your search stops at the alumni association – a large database to connect with your old classmates for professional growth and bonding. As you all have one thing in common, things move really fast. The alumni network acts as a catalyst for building professional and personal relationships.
2) Ask for advice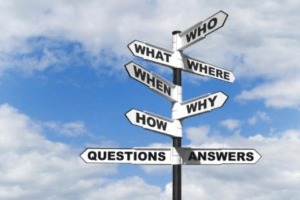 The alumni network can act as an advice shoppe. Whether you are looking for startup advice or hiring an attorney or procuring raw material for your factory or hiring someone for a freelance job, reach out to the alumni groups to post the information and get some instant advice. As the network grows by adding people from various walks of life, the diversity of the group adds weight to the heap of actionable pieces of advice.
3) Mentor or get mentored
Bring your training skills to the fore to start mentoring your juniors. As you walk them through the whole process, it helps them make informed decisions. Be Coach Carter for them and they value your relationship until eternity. Schools can organize meetups where the current batch of students can interact with their seniors. This way the students get benefited by having a healthy association with the alumni. Mentorship works as a two-way street and you can find good mentors from your alumni network when you need them.  
Here are a few awesome mentors from films. You can be one too. Not in the films, but in real life.
4) Increase School Rankings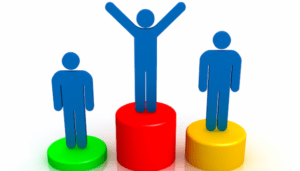 Schools and colleges are ranked based on the active involvement of their alumni. An active alumni network indicates high-quality educational experience and a lot of alumni activities reflect the growth of the school. As a token of appreciation, the schools bestow honor to the alumni with awards & recognition. Going forward, as these honors grow in magnitude, it becomes prestigious for the alumni to bag them.
Broadly, these are the four categories in which the alumni can benefit from looking back at the school. Few gestures from the alumni strike an emotional chord, and at all times, they are benefited in a quid pro quo scenario. You may move out of the school but the school never moves out of you. So, set the right foot (or two) forward for a dash of nostalgia and make the most of the experience!
Virtual Internship Program
With the outbreak of COVID-19 and lockdown across the country, we hope you're home and safe! Spare two hours from your routine and take this fun online internship! Virtual Internship Program is an interesting and online immersive program that allows you to experience 18 different professions, solve their tasks and understand their world. Science, Architecture, Fashion, Law, Accounts and more – there are 18 career options for you to explore.
The pandemic might have changed a lot of your plans, but that leaves you with extra time to prepare for them. Spend your time wisely to make sure you have a bright future
[formidable id=7]