About AVANSE
Avanse is a new age education company and an Associate Company of Dewan Housing Finance Ltd.(DHFL), a leading player in the housing finance sphere. Avanse is an Non-Banking Finance Company (NBFC) and is regulated by the Reserve Bank of India.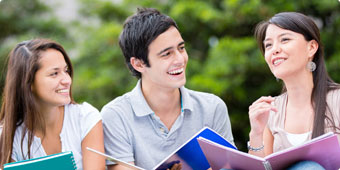 We believe that planning for the student's career and future is an intricate process and hence we're committed to partnering all aspirants, when it comes to financing their choice of career, be it mainstream or new-age undergraduation courses.
We see an India where every student can aspire for a better future, an India where dreams can come true, and not be sacrificed at the altar of financial limitations. We understand the strength and potential of a young India and strive to be the wind beneath their wings, by providing education finance on the best terms possible.
Get the AVANSE Advantage
Avanse aims to provide hassle-free and 100% education to Indians, to study in India or abroad,
through customized solutions and flexible repayment plans

100% Education Finance

No upper limit to loan

4 days loan sanction

Doorstep service

Customized loan structuring

Flexible repayment options
Product Features

Pre Visa Disbursement
Help students to secure their I-20 (USA)/Visa as well as obtain a confirmation of their admission to an Institute/University abroad.

Pre Admission Loan
Help students to obtain a confirmation of their admission abroad, by showing Proof of Funds.

Certificate of Fund
For seeking admission to an Institute or University in the USA. This will prove you have sufficient funds for the tuition fees and stay, in USA.

SAT score based Loan
For students pursuing a Science Course stream in the USA and who have an excellent SAT score. Avanse offers special Privileges.
Testimonials