Schools today face the following challenges
86%
Students are concerned about their post-school study options
80%
Students aren't sure of the college selection parameters
90%
Students rely on their parents and relatives for guidance
But find it difficult to address these issues due to

High Cost of hiring counsellors and setting up a process

Difficulty in finding counsellors with wide expertise

Lack of a system to track & measure students' progress and guide them

Need for Regular Training of the personnel
Univariety helps Schools by providing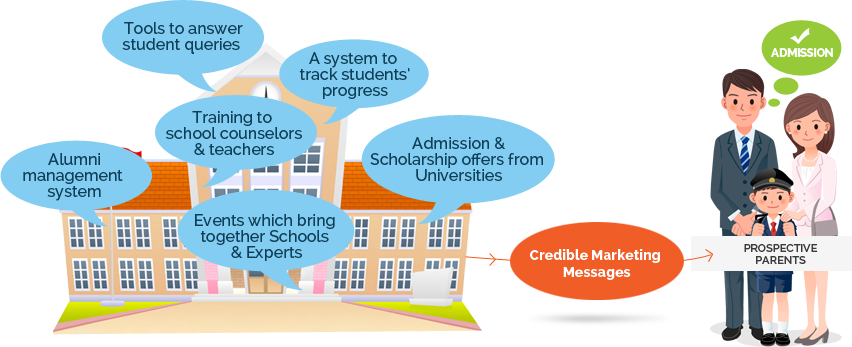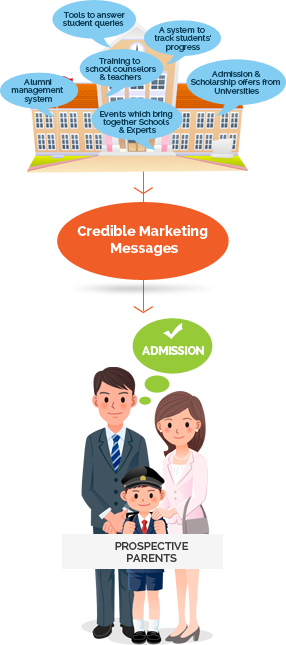 Want to see how our system works?
Univariety helps students by offering

Guidance Center
Get personalized answers to your queries from our counselors within 48 hours

Reviews
Get your profile reviewed by Universities Admission Officer to increase your Admission chances

Webinars
Get your doubts clarified by attending webinars conducted by Universities and Counsellors

Online Tools
Decide on the best career and college for you using online exploration tools

Reminders & Updates
Get alerts for deadlines of various entrance exams, college applications and more

Scholarships
Search from 1000+ scholarships matching your preference and get extensive information
We have been guided
By many Respected Mentors from the Start

Mr. Shomie Das - Mentor, Univariety
Ex-headmaster - The Doon School-Dehradun,
Mayo College-Ajmer, Lawrence School-Sanawar
Ex-teacher - Gordonstoun School-UK

Padam Shri R.S. Lugani - Mentor, Univariety
Founding Principal - DPS-R.K. Puram
Established the brand DPS and was instrumental in
setting up dozens of schools in India and abroad

Mr. Kaisar Dopaishi - Mentor, Univariety
Principal - Singapore International School-Mumbai
Ex-vice principal - Kodaikanal International School,
Sherwood College-Nainital
Member - IB Examination and Accreditation Body
Look at how we have helped Schools
Overcome these Challenges
Looking for a more effective counseling system?

Sample Partners Schools

St. Xavier's Sr. Secondary School
Jaipur

MCKV - M. C. Kejriwal Vidyapeeth school
Kolkata

DRS International School
Hyderabad

MIT Pune's Vishwashanti Gurukul Schools
Pune

Singapore International School
Mumbai

Saphire International school
Ranchi

Scottish High International School
Gurgaon

Sanskriti school
New Delhi

Sanskaar Valley School
Bhopal

Chennai Public School
Chennai
Sample Partners Schools

PP Savani Cambridge International School
Surat

Podar International School
Mumbai

Oakridge International School
Hyderabad

Step by Step International School
Jaipur

VIBGYOR High School
Mumbai

Symbiosis International School
Pune

Fravashi International Academy
Nasik

Delhi Public School
Mathura Road,New Delhi

M.G.D Girls School
Jaipur

Bluebells School International
New Delhi