The one news that always makes it straight to the headlines, year after year, is the bizarre cut-off percentages declared by the Delhi University. It makes it seem like the path to gain a merit-based college admission is daunting and hence it is a subject of heated debates on many forums.
In an interview ten years ago, the then principal SRCC had said that the college admissions cut-off rate had been set at 100% given the increase in the top scores in the CBSE class 12 exams! 
Read our blog about 100% cut-off in DU.
Fast forward to 2021, with the way exams have been conducted amidst the online classes that students have attended for a year, a welcome change in the cut-off scenario seems more and more unlikely! 
So, what will it take for you to make the cut? If you think that there are many other universities and colleges to explore then here's the thing you must keep in mind. DU – one of the most prestigious universities in the country is a bellwether in the university space. What happens in DU does affect the way eligibility determination, eliminations, admissions and selections are done in other universities.
Well, so what do your chances of a top college admission now look like? 
Well, it could still be quite good, provided you have a strong and holistic student profile – which means a great non-academic profile that backs your academics!
Looking Beyond Elimination
Marks are – and have almost always been used as an elimination criterion. But what is that distinctive 'you' element that can move you up from an application number to be eliminated – to a shortlisted name on the coveted selection list? 
You know it by now – it's your college profile!
A great college profile can make you that special 'somebody' instead of just being a name and an enrollment number!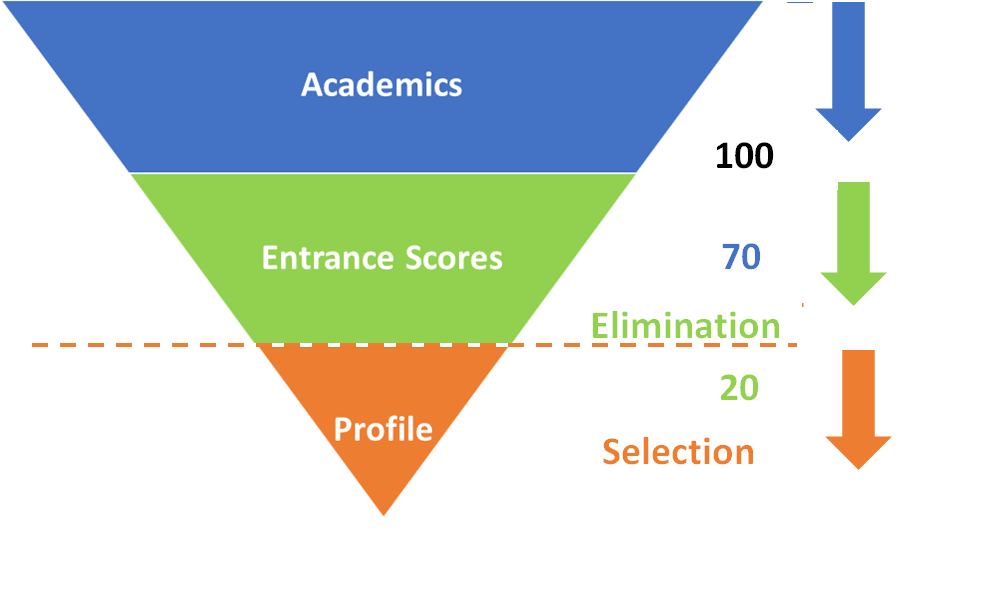 Changed Admission Processes
Over the years, admissions processes abroad have changed a great deal. Hence it will not be surprising to find the below as important criteria for your college admissions:
Aptitude Test

Personal Interview

Group Discussion

Case-study presentation

Statement of Purpose

Leadership roles in school

On the spot essay

Recommendation letters

Special Skills

Unique Hobbies

Work Experience 

Volunteering Activities

Extracurricular activities & achievements
With the pandemic altering many things around us, it has also forced upon many changes in the admission process this year, like:
Test Score Waivers

Documentation Waiver

Extended Deadlines

Online personal interviews & SoP 
Top Institutes That Look Beyond Grades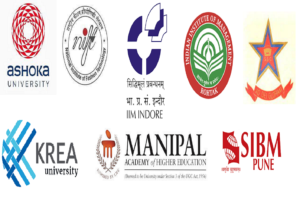 The NEP 2020 Favours it too!
The new national education policy framework is set to change the way students are assessed and develop their personalities. The main aim of this policy is to move towards a 360-degree assessment of students and shift away from the marks (only) based one.
The policy stresses more on the development of students through skill-building, self-discovery, experiential learning and focuses on personal competencies. It is just a matter of a few years when students who are products of such a holistic growth environment make it to top colleges based on their uniqueness and strengths!
What does Your College Profile Tell About You?
What do you think is the most important factor that influences admission decisions? It's your story!
Your profile is your story that an admission officer will get to look at and help them know everything about you as a person – even before they can actually meet you! Hence your profile should be a reflection of your personality, potential and proactive self. So, whenever you sit down to work on your profile, make sure you ensure these:
Your profile should highlight your keen interest in the course you have applied for.

It must highlight how much you have understood about the college/ university and what it stands for.  

Your profile must be backed by your academic and extracurricular achievements. 

A good college profile should highlight your drive and ambition to make a difference.

At the end of the day, it's you as a person, with your unique qualities, empathy and humility that will matter the most to anyone!
Who Should Be Thinking of Profile Building?
Anyone in grades 8-12 should consider building a great profile for themselves. And the best part is that it is possible within 50 days! And here's the way you can do it.
But the best time to build your career profile is when you are in 8th Grade! Yes – this is the best time to get started on setting your career goals and decoding your academic strengths, psychological strengths and career interest areas. Because you still have a good 5 years in hand, this period will help you gauge the global and domestic admission trends.
Watch How Does Profile Building Work – the Univariety way.
Univariety's Profile Building Assistance
After assessing all your school activities, interests and outside school pursuits, it will be easy to finalize your goals. In case your present profile score is not as required, then you can identify a few super-curricular engagements that can add value and magic to your profile. After this, you will be ready for the next important step – building a road map that will lead you to your dream college! All you need is a few minutes to set aside and lo! ! You would be soon ready to confidently put forward your profile and a great CV too!
So, what should you do now?
There's not much that any of us can do to change the elimination criteria – you. But you can certainly make sure that your self-worth and innate intelligence can take you beyond your dreams and expectations! Because getting a profile that speaks for you is the only way to a confident march to career and life success!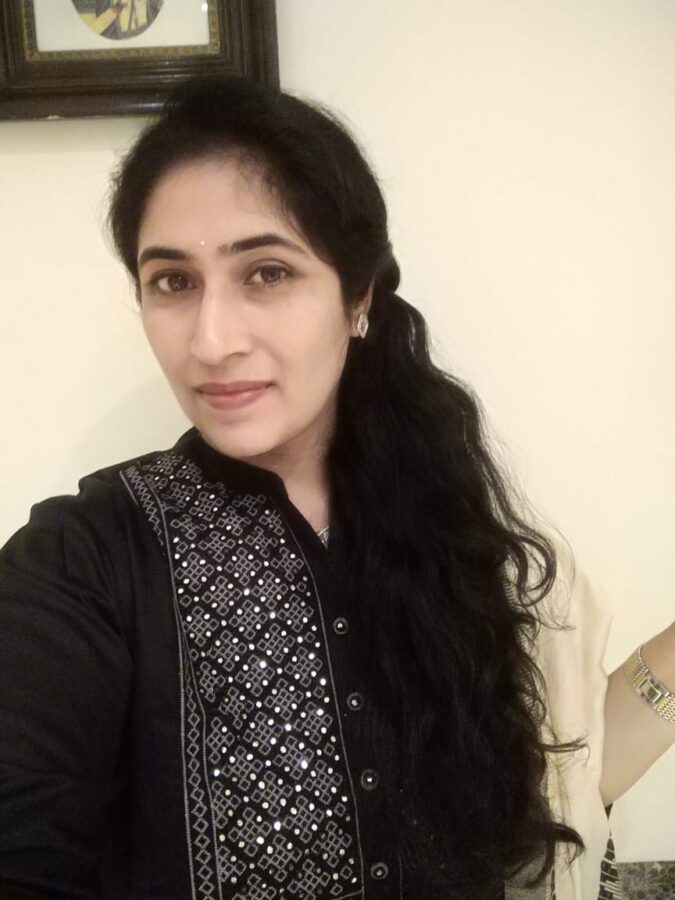 Nisha is an ex-banker, who has also worked in the IT industry. Being a 'chai ke saath book' lover, she decided to take forward her love for writing through blogs. When she's not making her own DIY cosmetics and jewellery, she tries growing her own veggies at home and experiments with new ways to reuse trash. An avid yoga enthusiast, she is also a trained instructor.