The US is the dream study destination for many students in India. Among the many top-ranked universities there, the University of Kentucky is a popular choice among college admission seekers. 
It is a major public university with more than 30,000 enrolled students- of which 22,000 students have enrolled just for the undergraduate programs! The university is known for its commitment to research and teaching.
The University of Kentucky is also renowned for its basketball programs – and we bet you would recognize the many university alumni who now play in the professional league.
About the University
UK, as it is often addressed as, was founded in 1865. It is the flagship university of Kentucky's state school system. It is based in the city of Lexington, Kentucky, and boasts of a beautiful campus in the scenic Bluegrass Region. UK is one of only eight universities in the U.S. that offers a full range of academic programs in one campus—Agriculture, Architecture, Business, Engineering, Law, Medicine, Nursing, and Pharmacy. 
The university is home to more than 30,000 students. It has 13,500 employees that includes more than 2,300 full-time faculty. The university operates on an annual budget of nearly $3.9 billion. It offers more than 100 majors across subject streams. Hence the students here have a true multidisciplinary college experience. Here's a virtual tour of the college.
University Popularity
This university is popular among international students for several reasons. It is known for:
Being one of the most affordable major universities in the US

Multiple scholarship opportunities for international students

Offering more than 200+ academic programs for students 

Being one of the top 100 public research universities in the USA

Having more than 25 programs that are the top 20 in the US

Its 55 research centers

Work on a variety of real-life issues including on cancer cure and renewable energy 
Students at the Gatton Student Center
About Lexington
Lexington is a safe and well-connected city, with numerous places to visit and different historical spots to explore. The city and surrounding area host many leading companies, such as Lexmark, Amazon, and Toyota. This helps students in finding suitable internships and employment. 
Interesting facts:
Lexington has been ranked #3 Safest Metro City in the U.S. (by safewise.com)

It is also ranked #2 for the Best Mid Sized City for New Grads (by OnlineDegrees)

It has been ranked #3 in the category for the Best City with the Highest Salaries and Lowest Costs of Living (by GoBankingRates)

Lexington has warm summers and humid winters that are short, very cold, and wet; while its cloudy through the year too.
Student Life & Diversity 
University of Kentucky is ranked as one of the 15 Diversity Champion Colleges and Universities in the US (as per the INSIGHT Into Diversity Magazine). The university is home to over 1,400 students from over 100 different countries of the world. Consequently, such student diversity and network here has helped them evolve into a close-knit community.
Holistic Growth
The university boasts of stellar resources. The students here get access to world-class sports facilities. It also has 500 clubs and activities that promote student involvement. The university recently opened its USD 200 million state-of-the-art Student Center and has 14 modern residence halls with 13 Living and Learning Programs.
Sports
The Kentucky Wildcats is the intercollegiate athletic student body of the University of Kentucky.  19 varsity teams make up the Wildcats and compete nationally. The university has won 13 national championships across basketball, volleyball, and college football.
The men's basketball team has won eight national championships — most recently in 2012 — and appeared in the Final Four 17 times.
Networking & Leadership
There are living and learning communities where students engage in networking opportunities and explore professional leadership. There are several opportunities for wannabe entrepreneurs and business leaders. Check the university's earn while you learn program here.
Scholarships & Waivers 
The university offers several different merit scholarships that cover the full cost of tuition for both in-state and out-of-state students. International students can receive multiple scholarships that can take care of 100% of tuition!
There are diverse scholarship options that the university offers, which students can renew for up to 4 years. Since the scholarships are competitive, hence students need to apply by the cut-off dates. Check more for details here.
Accommodation
The university boasts of an amazing on campus housing program. In 2016, 90% of the fresher students (freshmen) lived on the campus. Students can easily apply for accommodation on the campus. 
Student Services
The university's International Student & Scholar Services (ISSS) provides a number of services for current international students, including support and information about student employment, health coverage and others. ISSS also provides immigration advice which allows international students to achieve their academic, professional and research goals. Therefore, these cross-cultural connections develop a sense of belonging in the university among students.
Each center or college of the university offers a host of resources for students for career advice, experiential learning, student success coaching, internship opportunities and more. This is a great help for all international students.
Admissions & Acceptance
The university is known for a favourable international student acceptance rate. It accepts SAT and ACT scores for admissions and scholarships (while they are accepted, they are not mandatory). Students must submit an official high school transcript by the first of December if they wish to be considered for scholarship opportunities .
Your Dreams Can Come True Here 
The University Of Kentucky is more than just a mere college opportunity in the US. It is a chance for students to gain a wholesome experience in the US amidst a student-friendly environment. The industries and professional opportunities at this university can give wings to your dreams and aspirations. So, don't miss out on considering this university on your list.
Find out more about the application process and requirements at the University of Kentucky here..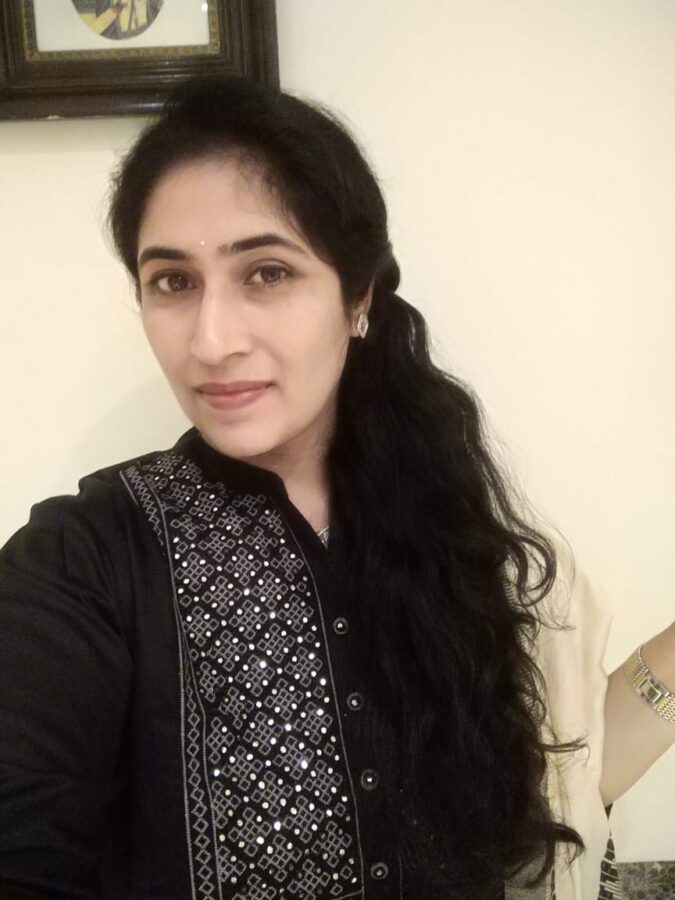 Nisha is an ex-banker, who has also worked in the IT industry. Being a 'chai ke saath book' lover, she decided to take forward her love for writing through blogs. When she's not making her own DIY cosmetics and jewellery, she tries growing her own veggies at home and experiments with new ways to reuse trash. An avid yoga enthusiast, she is also a trained instructor.