7 crore students in India take after-school tuitions!
A teacher had assigned her class to submit ideas on house building. She was surprised to see the range of work she had received. There was a 3D cardboard model, a video with narration, samples of building materials, catalogue drawings of house designs, and also a step-by-step instruction booklet!
The disparate work by the class children is a small glimpse of our different learning styles. We think uniquely, and that is why we all express ourselves, unlike anyone else. 

Learning Styles In Classrooms
We all have different learning styles. In a classroom environment, you will be able to observe students of all four learning styles at work.
Visual learners would be keen to watch what the teacher will draw on the board, and mentally register the chart presentation, or look out for picture flashcards. 
While a linguistic learner would try to grasp the topic, labels & headers, and will take note down points on their own. 
Auditory learners may wait for the classroom noise to come down, and push for the class discussion to begin. 
While kinesthetic learners would volunteer to fetch samples, set up the materials, feel them, and compare it with the chart. 
To know more about your child's learning style, read our article on 4 Types of Learning Styles.
Academic Performance
Research shows that on an average, students retain only 8-10% of the material taught in a classroom.

Schools and colleges generally evaluate a student's academic performance in classroom tests, assignments, question & answer sessions, quizzes, and projects. All these methods assess the retention, absorption, and understanding levels of students. 
Your child's personal learning style influences their academic performance, in the way they:
Retain information

Connect information

Involve and participate in the learning process

Like or dislike a subject

Express interest or disinterest to know more about the subject.
The Learning Styles & Academic Performance Connection 
We learn the most when the way we do it is effortless and enjoyable! Your child may be performing comfortably well in those academic subjects, in which she or he:
Spends less time to study and yet remembers more

Tries to practically apply the lessons in daily life

Does not need external motivation to study

Tries new ways to observe and learn

Shows interest and curiosity beyond the classroom
Learning The Innate Way
A child internalises concepts and learning based on how she or he processed it when they were taught. Once you identify which of the four types of learning styles your child dominantly uses, it will be easier to align their academic efforts to match it. 

Tips To Benefit From Learning Styles
A student should be able optimise their classroom resources for their all-round academic learning: There may be some subjects taught in ways that do not match your child's learning style. 
Here are a few tips that you can try to make your child more comfortable in these. 
For Visual Learners

:
Help your child categorise lessons into flow diagrams, charts, graphs, or picture cues.

Encourage them to use different colours to highlight points, and make a mental picture arrangement of what they are learning.

Suggest them to use images or watch videos on topics to strengthen their learning association.
For Auditory Learners:

Ask them to try associating sounds with what is being read.

Talk to them about what they experience and encourage them to discuss with others.

Suggest them to use storytelling to remember.
For Linguistic Learners:
Encourage them to make crisp notes and summaries in all subjects.

Suggest them to make logical sub-headers and paragraphs to memorise.

Encourage them to read research papers, new interpretations, and books beyond the curriculum.
For Kinesthetic Learners:
Encourage them to divide lessons into activities. 

Create an environment to help them put their learning to practice.

Suggest them to observe experiences and record them; and test them with newer modifications.

The Benefits Of Learning According To A Student's Own Style  
The more your child adapts learning according to her/ his personal learning style, the benefits will reflect in many ways, such as:
They would be able to get over their fear in subjects of concern.

There will be a marked increase in the level of curiosity and keenness to know about the subject.

They would be more open to applying the learning in practical work and life too.

They will be able to adjust easily to changes in teaching.

Their effortless learning will help scoring marks and grades to their full potential.

They will be confident and independent learners.

They can work with others in a team with ease.
Teaching Strategies To Align With Learning Styles 
Classroom teaching has the limitation of time, resources, and a large number of students to reach. Approaching students with newer teaching strategies is the only way to ensure that they actually learn and internalise what is taught.
Many teachers and educators across the world are now working with new methods, like:
Allowing students to learn at their own pace.

Using diverse teaching aids to engage students of different intelligence in mind.

Integrating games and forming student teams for class activities to motivate them.

Encouraging students to observe and apply the learning in everyday life – taking it beyond exams and tests.
Giving feedback and evaluating activities and work that is outside the classroom too.
As a parent, you know more about your child's learning potential, inside and outside the home. Hence, you too can try working with these teaching strategies! 
Your child can enjoy academics and appreciate them better when they feel connected to it. The personal learning style of your child is the linking cord to their learning and application. 
Every home is a university and parents are the teachers. -Mahatma Gandhi
The kind of learning a child prefers influences all aspects of their academic growth. Using the learning tips and matching teaching strategies, your child can set out with confidence to conquer their career dreams. 
To learn how the academic performance of your child can be aligned to their unique learning style, you can reach out to our expert counsellors today.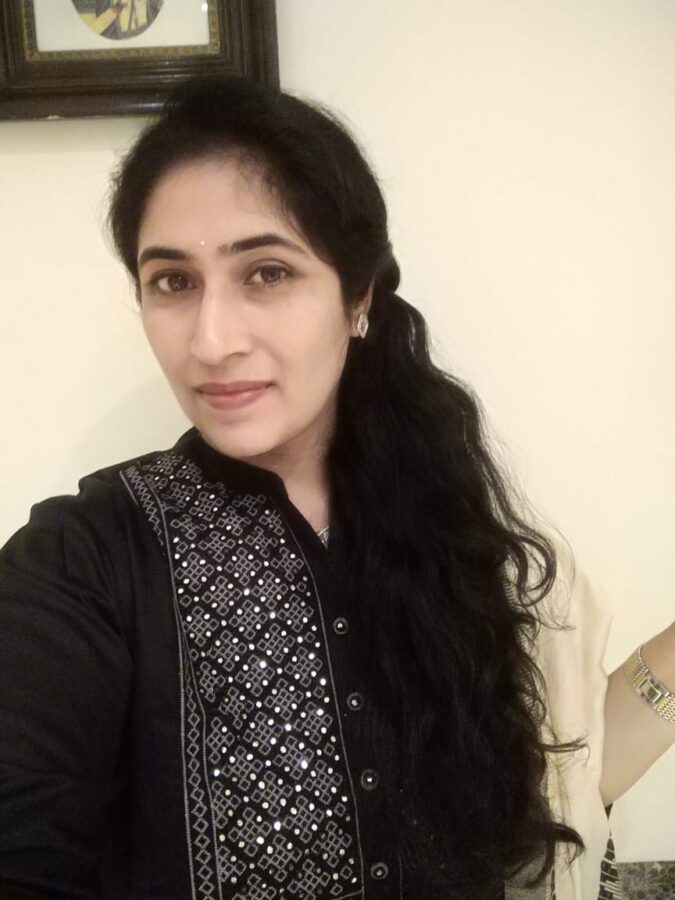 Nisha is an ex-banker, who has also worked in the IT industry. Being a 'chai ke saath book' lover, she decided to take forward her love for writing through blogs. When she's not making her own DIY cosmetics and jewellery, she tries growing her own veggies at home and experiments with new ways to reuse trash. An avid yoga enthusiast, she is also a trained instructor.