A look at the recent number of students from India who went to study abroad is enough to confirm one thing. It is this fact that studying abroad is always going to remain a popular choice among most students – whether they are in high school or pursuing an undergraduate degree in college! 
The lakhs of students who did go abroad are the ones who actually made it to their admissions successfully. So don't be surprised when we tell you that more than double the number of students who planned to go overseas did not make it successfully. 
Top Reasons For Losing Study Abroad Chance
But how is it that lakhs of students make it abroad – but so many others don't? Some of the reasons are easy to guess. But there are a few factors that the students left behind may not have realized. One of them is that admission to overseas universities needs a bit more planning and preparation than one within the country. Here are the other top reasons why most students do not make it to their dream admissions abroad:
Improper Or No Planning
Such students are usually not sure as to why they want to go abroad – or how that education adds value to them. 

Most study abroad aspirants are also unclear about shortlisting universities before the intake year or semester.

Many students plan for studying abroad solely based on generic online searches or what they hear from others.
Incomplete Documentation
Yes! In fact the most common reason for application rejections is incomplete or wrong filling out of forms. 

Students miss out on sending important supporting documents along with the application.

They may not have had the complete checklist or updated requirements information.
Not meeting deadlines or cut-offs
Many students miss out on applying within the required admission window period.

In addition to the application, students need to send in essays and LoRs in time as well.

Depending on the country, students are required to take up mandatory tests like SAT, IELTS., etc. as well. These scores should be available within the required cut-off time.
How To Get Them All Right
If you want to see yourself in a college overseas, then you can get your planning started in time, get your documentation right, and ensure meeting all the submission deadlines. But how do you make all this happen? What is the first step you need to take from where you stand today?
You may have thought of checking with a person who has already experienced the entire process of studying abroad. This could be someone from your family, friends, or school. But here's the thing. It can help you to an extent – but their advice may still not ensure the admission that you want! The reasons are:
Most of them would have applied for a course that may be different from the one you want.

The entrance tests they took before their admission abroad would have been at least a while ago. Hence they may not be aware of the changes in them or additional requirements needed in the recent months.

They may not know about all the scholarships available or the financial aid that you can avail with your background and scores.

Another important reason is that the college selection process is different between universities and course programs.

The subjects they studied in their class 11 and 12 may have been different than yours – or their school curriculum could have been different.
You must do your own research and should take inputs from these important contacts who are abroad. However, in addition to this, you must seek professional guidance from those who interact with hundreds of students each day,
Seek The Right Study Abroad Guidance
The benefits of getting professional advice for your career plans is apparent. But how should you search for the 'right' someone to guide you? After all, your career determines your entire future! 
Here are some of the factors that we have considered at Univariety to provide extensive and end-to-end study abroad help. These are also factors that you must keep in mind while seeking professional advice from anyone:
Experience in guiding students from diverse backgrounds

Unbiased guidance for admissions in India and abroad

Credible presence in the student, schools, and counselling segment

Trusted counselling expertise since many years

Large and verified university partnerships

Easily accessible to students and parents

Complimentary services to help students begin the journey

Easy enrollment and kickstart of study abroad services

Involvement of parents at all crucial stages

Transparency in working and consent-driven guidance

Guidance that covers not just paperwork – but begins with your own career goal-setting

all the way up to visa guidance.
Get The Guidance That You Really Need
There is no doubt in the fact that expert guidance definitely ensures the best for students. Instead of searching online for questions like 'how to shortlist' or 'where should I study abroad', you must begin with searching for a study abroad guidance provider that is backed by thousands of successful students and trusted experience of working across schools, subject streams, and curricula.
If you wish to get an idea as to how to begin planning to study abroad then get check with our experts here: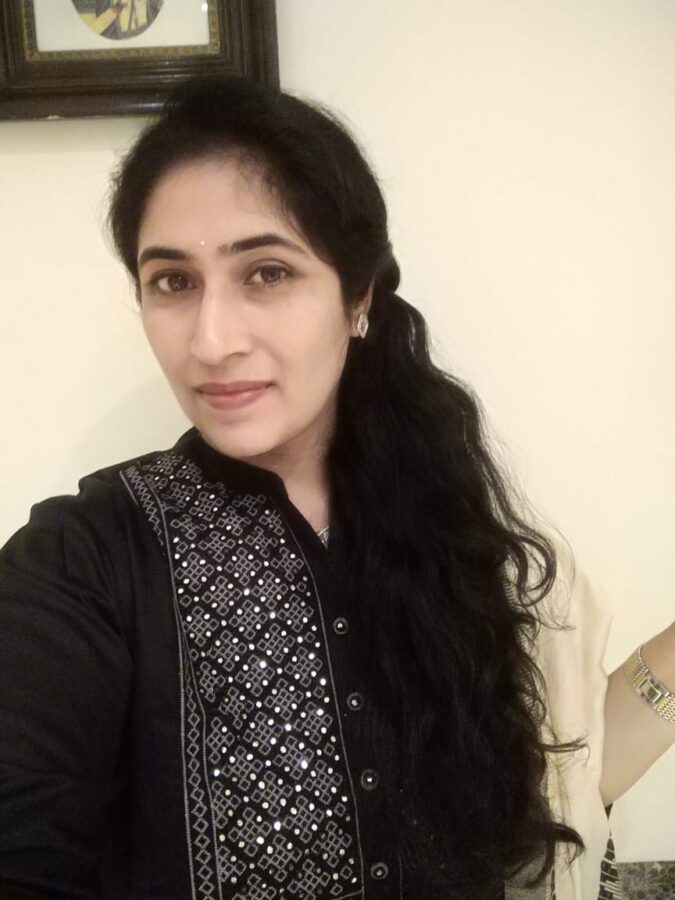 Nisha is an ex-banker, who has also worked in the IT industry. Being a 'chai ke saath book' lover, she decided to take forward her love for writing through blogs. When she's not making her own DIY cosmetics and jewellery, she tries growing her own veggies at home and experiments with new ways to reuse trash. An avid yoga enthusiast, she is also a trained instructor.