We are sure you have explored a lot about this Institute of Excellence in our previous blogs. Now, find out how you can live your dream college life at VIT University.
The vibrant atmosphere of all the four campuses of the university is always buzzing with ideas, events, fun, and discovery. The university has a lot more exciting opportunities in store for its students; including a fantastic placement experience!
Find out everything you want to know about life at VIT, here.  And also get to learn what makes VIT University the most preferred name among all.
Dedicated Student Welfare Department
The university has a dedicated department to ensure that the interests of the students are always taken into consideration. This department ensures that they reach their full potential in all aspects of their life at VIT. You can find students from all over the world (from 50+ countries) from different backgrounds, and diverse skills and talents here. Hence, it is a truly multicultural and global community of young people who interact and learn from each other.
The Campus
All the four cosmopolitan campuses of VIT provide state-of-the-art facilities and are green, and pollution-free. Lush lawns, lakes, gardens, wide roads, and greenery greet the students, faculty, and visitors here. 
Library
The main campus houses a 6-storeyed library that is centrally air-conditioned. You can find all the popular books, top journals, and extensive study materials from all over the globe, here. This state-of-the-art digital library has an automated online catalogue system.
Green Buildings
All the buildings of the university are modern and provide all the possible facilities to its users. You will be surprised to know that there is an internal water supply system and backup electricity too! VIT also has its very own waste-water treatment plant! The technology department building of VIT has been designed by VIT's very own architecture school. This is an eco-friendly, green building that remains cool irrespective of the temperature outside. 
Designated Blocks & Labs
VIT is home to some of the most futuristic facilities and well-equipped structures. The contemporary auditoriums, galleries, and amphitheaters are used for the many regular events and group learnings that happen here.
In addition to these, the university boasts of the unique Cisco Centre of Engineering Excellence; one of its only kind in the country. 
The main campus has its own cultivating ground for the Agriculture & Innovation department. VIT is home to one of the most dynamic Entrepreneur cells in India. Get ready to be surprised by the Nano-technology lab, Electrical machines lab, the Bio Nest lab, and a Languages lab here. For those interested in culinary skills, there is a Catering Restaurant Hall for practice as well.
Hostel
VIT campuses provide large and comfortable hostel facilities, with large and well-designed wings for women and men, respectively. There are multiple hostel blocks for each of them. The men's hostel in the main campus has 18 blocks that can accommodate 16,000 boys at once! 
The safety of women residents is of utmost priority for VIT. All possible security measures have been put in place, including commuting at night. In addition to these, the campuses have:
Food joints

Mess

Salons

Mini supermarkets

Centralised power laundry
Most importantly, the hostels have free wi-fi facilities!
Transport & Commute
Commuting inside the campus is a breeze! The university buses transport hundreds of students across all locations in and around the main campus. Besides these, there are shuttle cabs that run all around the campus during the college timings. As a result, there is no need for students to worry about travelling within the campuses. Take a look at the amenities available in VIT.
Sports
For those who love sports and extracurricular activities, VIT is where you can take it to the next level! The main campus has a large swimming complex, indoor badminton courts, manicured outdoor courts, ground, and a full fledged-gym. Therefore, you can only imagine the kind of active life you can have!
Clubs & Extracurriculars
The students and the student clubs drive learning and progress at VIT. Life at this university is always exciting with the umpteen number of clubs and platforms for student interests and passion. There are 23 clubs dedicated just for extracurricular pursuits! Some other clubs here are the Animation, Comedy, Beat Boxing ones – including a nature club too.
They even have a club to encourage people to bring out their hidden talents and give them a platform to showcase them. This club is all about providing opportunities to hone public speaking skills. They organise workshops for effective public speaking and presentation skills. Students are also encouraged to showcase their talents in various fields of arts and management. Here's a peek at students clubs in VIT.
Students of the university have made a distinct identity for themselves with these achievements to their credit:
State Weightlifting Championship
Worldwide in Design Report
Special Mention In The The AI Arjuna Award
Grand Finale of NXP Smart Car Race Challenge 2021
India Australia Circular Economy Hackathon ((I-ACE)
Looking Forward to a Life At VIT
This university has set new benchmarks in all aspects of student growth and learning. Students at VIT can look forward to some amazing platforms to up their skills and learn new ones!  In addition to this the Department for Student Welfare here carefully ensures that they create a conducive environment where students here can learn and grow together. So let us ask you now, are you ready to live the VIT dream life and experience truly international education?
In case you need guidance on the most relevant and suitable courses at VIT; or want to know how to prepare for them, then talk to one of our experts right away.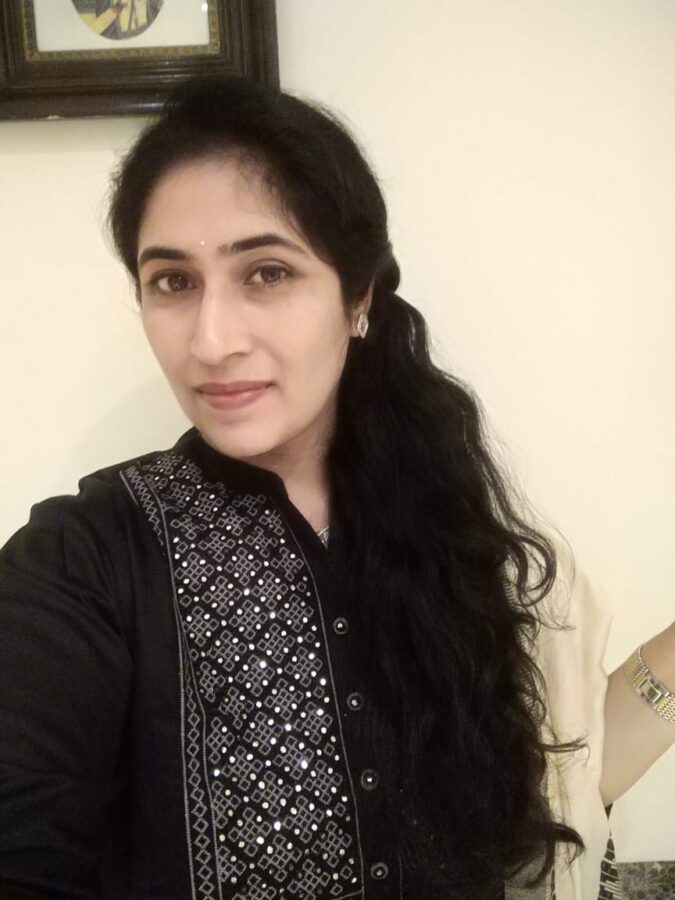 Nisha is an ex-banker, who has also worked in the IT industry. Being a 'chai ke saath book' lover, she decided to take forward her love for writing through blogs. When she's not making her own DIY cosmetics and jewellery, she tries growing her own veggies at home and experiments with new ways to reuse trash. An avid yoga enthusiast, she is also a trained instructor.