College is the most natural progression for a student after completing school. While there are many choices out there, selecting the right place to pursue higher education always remains a challenge for students. Yet, there are some institutions that make such a mark for themselves that they are the college of choice for students.
One such institute is the MET Institute Of International Studies (MET IIS), which was established by the Mumbai Education Trust. MET IIS is known to be a professionally managed, multi-disciplinary, and multi-faceted oasis of knowledge. 
Vision & Mission
The institute believes in shaping professionals in a way that they can conquer the challenges of the present and needs of the future. This is, keeping in mind the diversity and the socio-economic fabric of our society. It also seeks to  commit to development, research, and dissemination of relevant knowledge through structured learning systems.
The institute guides students to evolve and equips these professionals with conscience and commitment towards excellence. It also encourages them to believe that they have the courage to face business challenges.
What Makes MET IIS Unique?
The MET IIS has committed itself to making global higher education accessible to students. It specializes in programs and courses that provide international exposure and global education. It has partnered and tied up with leading universities and education providers abroad. 
Students of MET IIS can choose from a host of prestigious diplomas and degrees from universities across the globe. They get to learn and apply:

Contemporary methods and tools

Global curriculum

New-age strategies
Affiliations and Accreditations
MET IIS also has strategic institutional collaborations with the NCC Education, UK and ICE Creative Excellence Pvt. Ltd. (founded by Balaji Telefilms Ltd.).

Additionally, it has strategic institutional collaborations with:

The Association of Chartered Certified Accountants (ACCA), UK

NCC Education, UK

Manhattan Institute of Management, New York

EAE Business School, Spain

Business & Hotel Management School, Switzerland

Robert Gordon University, York St. John University

SetCONNECT, USA

TCS iON
Courses Offered By MET IIS
The MET Institute of International Studies offers the following international courses:
International Foundation Diploma for Higher Education Studies 
What makes MET IIS students different?
To get the best out of the Higher education available across the world, MET IIS tied up with NCC Education. NCC is an awarding organization and global provider of British education.
The syllabus has been designed in collaboration with NCC Education and is approved by the partner Universities. Since the syllabus is contemporary hence it helps students be ready to take up challenges from the industry. A dedicated team of academicians and industry professionals help disseminate the curriculum to the many students at MET IIS.
Highest Standards of Education
MET IIS boasts of unique learning systems, modern infrastructure, and new-age campuses. The institute upholds the highest standards and best practices in education. The factors that make MET IIS different from other institutions are:
Focus on imparting quality education

Round-the-clock training and sharpening student skills

Emphasis on learning-on-the-job

Utmost importance is given to projects and assignments

Application-oriented knowledge through industry assignments

Committed and dedicated faculty 

Unique Streams and subject choices

Industry experts as faculty

Unique pedagogy
MET provides the best international education for students planning to study in the UK. MET Mumbai is an accredited partner center of NCC Education UK, an awarding organization and global provider of British education. This helps them offer a few months as a top-up from universities in the UK. Some of these universities are 
Cardiff Metropolitan University,

Plymouth University, and 

Anglia Ruskin University 
Pathway Programs At MET IIS
The MET Institute of International Studies provides also provides 'Pathway Programmes' with options such as:
1st year at MET, Mumbai with 2nd & 3rd year abroad, or

1st & 2nd year at MET, Mumbai with 3rd year abroad
The universities abroad include ones from the UK, Australia, Canada, and the USA. MET IIS also offers a one-year International Foundation Diploma for Higher Education Studies. Some popular graduation degrees offered by MET are: 
BSc (Hons) Business Computing and Information Systems.

BSc (Hons) Cyber Security and Networking

BA (Hons) Business Administration
Internship & Placements
MET IIS provides internship and placement assistance to qualifying students after course completion. Because of the international exposure, students receive a plethora of global career opportunities. Besides these they also have a programme aimed at 'earn and learn' opportunities for students is in the offing. It will soon be operational in the upcoming semesters. The institutes help students through:
CV building session

Powerful interview techniques

Mock group discussions

Employability enhancement sessions

Receive global opportunities
Admissions At MET
The admission process at MET IIS begins with submitting online application form and pay the processing fee. After this students are required to submit scanned copies of your documents. If the application meets the admission criteria at MET then students can expect an interview call (at the relevant MET campus). There is an option for online interview as well (for outstation candidates). Once selected, students need to wait for your admission letter.
Eligibility & Selection Criteria
Students need to successfully complete grade 12th or equivalent course from any recognized Board or Level 3 International Foundation Diploma of NCC Education, UK. MET IIS seeks to develop and deliver Indian ethos in education. In addition to the course teaching here, students have an induction and competency development programme as well. These interactive programmes include the participation of eminent personalities, experts, gurus and practitioners. 
Regular programmes in Yoga and meditation are another offering by this institute group. 
You Future At MET IIS
If you wish to make a unique mark in the corporate world and push beyond the limitations of mind, then MET IIS is the place for you. The institute helps young professionals face the challenges of life. To know more about the institute, check the link here <insert>.
For any admission or program related query you can reach the group at www.met.edu. 
In case you wish to apply to any course, please check here.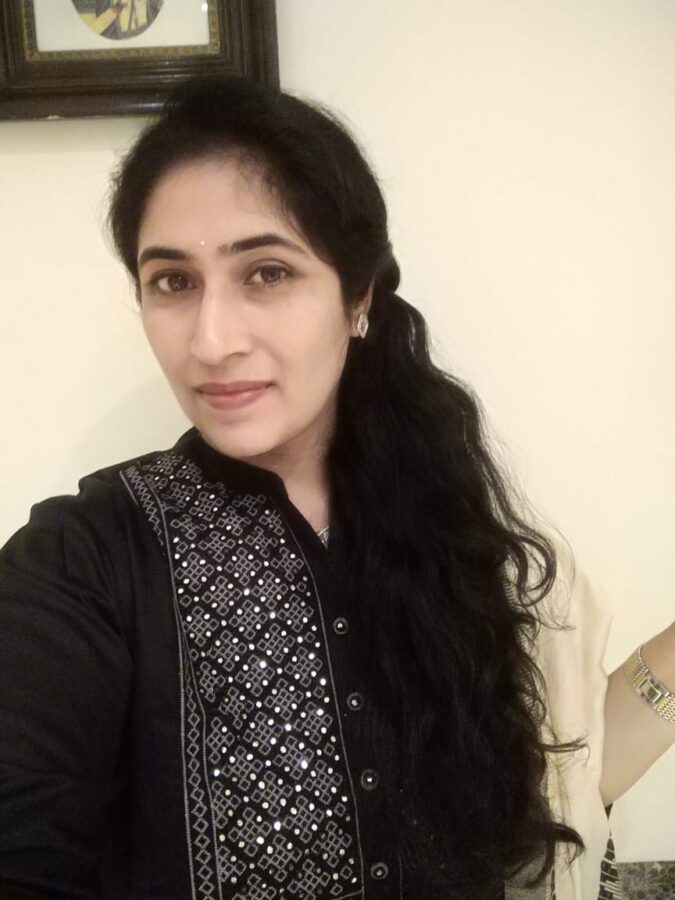 Nisha is an ex-banker, who has also worked in the IT industry. Being a 'chai ke saath book' lover, she decided to take forward her love for writing through blogs. When she's not making her own DIY cosmetics and jewellery, she tries growing her own veggies at home and experiments with new ways to reuse trash. An avid yoga enthusiast, she is also a trained instructor.