Scoring the top marks, getting certificates, or knowing the latest facts are just one of the many things that count for your career success (and life success too)! Unless you have the clarity and confidence about things you pursue and do today, it would be a huge challenge for you to have much of it in your college and professional life ahead. 
Why Do You Want To Choose A Particular Career?
Lets take the case of college placements and how it affects career success. It is a known fact that students look forward to the college placement period with excitement and nervousness, alike. A top multi-disciplinary college in the country organized its placement program with great fanfare. Its students  prepared for this event for many months. The college took extra steps to ensure that all students had brushed on their soft skills and subject knowledge. When the actual selection day arrived, students were segregated based on their interests for each recruiter. The teachers and students were betting on three students to get the top placement – with the highest packages, as they had scored the top  grades in their respective classes. When the college received the selected names, they were surprised to see that two of the three toppers did not make it into the selection list of the recruiter of their choice. Instead some of the other students were chosen by the leading organizations who had come to the campus.
The institution tried to analyze the reason why the two students had not made it into the top placements. They were good presenters and had many things in their favor. So, why did this happen?
Reasons For Not Making It
There are many reasons for not getting through a placement or a college admission of your choice. As in the case of this college, that later found out that the two topper-students had a less than desirable holistic profile. Both the topper students had not participated much in developing skills outside the classroom. 
Another feedback that startled the college was the students did not seem to be clear of what they really wanted in their career? And that they could not explain with confidence why they wanted to pursue the career they wanted to choose ahead!
The Case Of College Admissions
Did the above case sound familiar? While this is the case with students already in college, the situation is quite similar for those in high school – and who scout for college admissions. Entrance tests- or no entrance exams, the right college admissions for a high school student is the first step towards long-term career success for them. 
Yet, few students are rather casual about admission preparations and career planning. The most common observations that universities and counsellors have seen among such unprepared students are:
They have justifications for their career choice instead of a dream or strong desire.

Most students do not have access to or do not take the help of the right expert or professional advice.

Career planning is often mistaken as getting a college degree for a good job. 

Students do not align their passion, education, and job interests.
In the case of many Indian students who study abroad, it is not uncommon that they join the course first and later begin thinking about their career, strengths, likes, and personality traits. Consequently, this ends up wasting a lot of time during their initial years of college education.
Systematic Planning For Career Success
The above scenario is a glimpse of what you may have to face if you are not very clear about what you want and why you want it.  Therefore this needs to  be sorted before you complete schooling. Hence, you need systematic preparation early on so that you can take the right decisions when the time comes. Let us share why we say this:
Career planning does not mean you know everything right away.

It is not to work with existing career options you know about. On the contrary, it means to open up many futuristic options for you.

Career success means clarity. And clarity means preparation along with subject and extracurriculars alignment for your career choice.

It helps make the chances of your career probability into a sure reality.

Having a clear picture does not mean being fixed on the career paths you have shortlisted.
Your Way To Career Success
Career planning is not a one-time activity. It is a continuous process of setting goals, aligning, and improvising. To get a clear picture of what you want, it is important to begin by being sure of what you want in the first place. This also needs to translate into the right picture and message about yourself through the college profile. The earlier it begins, the better it gets, as you would get more time to work on building a wholesome college profile. Find out more below.
                                                                  Build The Right College Profile
There are some essential activities and milestones that you need to take care of for your career success. Talk to the experts to find out more about it.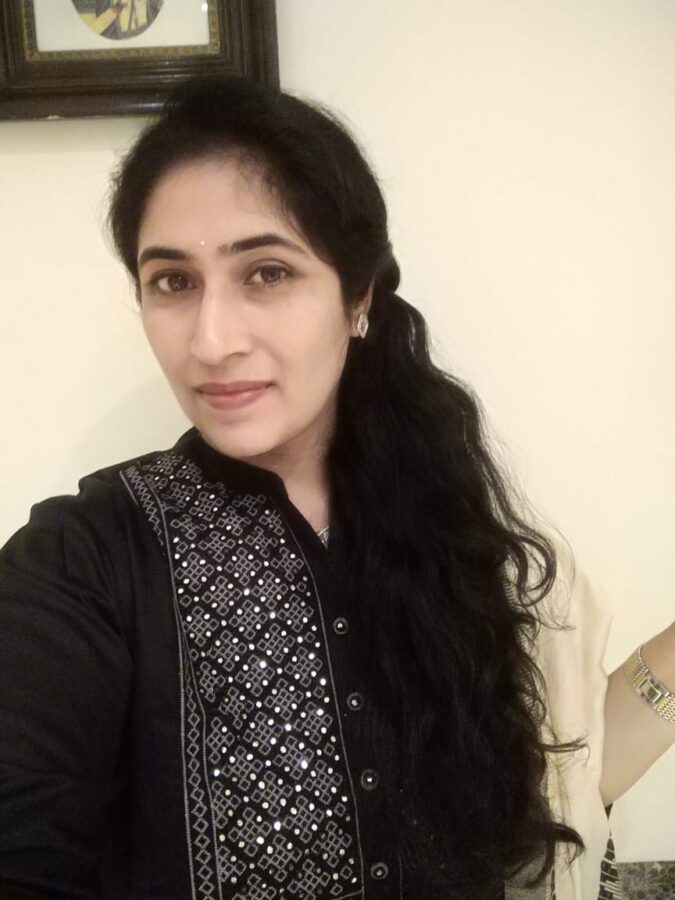 Nisha is an ex-banker, who has also worked in the IT industry. Being a 'chai ke saath book' lover, she decided to take forward her love for writing through blogs. When she's not making her own DIY cosmetics and jewellery, she tries growing her own veggies at home and experiments with new ways to reuse trash. An avid yoga enthusiast, she is also a trained instructor.