A great career begins with top-notch education. Such education stays with you for life – just like the experience of studying at an Institute of Eminence! VIT University's popularity can be gauged by the mind-boggling number of students who apply to this university for college admissions, each year. The amazing placements and dream job offers that VIT students receive are a testimony to the university's world-class education, cutting-edge research, and faculty quality. Read our previous blogs to find out about the programs and student life at this university:
College Admission in VIT
If you are a  high school student and are yet to decide on the college admission path that you need to take ahead, then this blog will help you find your career answers. Nearly one million students successfully graduate as engineers in India each year. More than 25,000 of them are products of VIT University – undoubtedly a huge number! Students of VIT embody the university values of strong ethics, striving for excellence, social development, and respect for all. The university welcomes students from all over the world who:
Have an appetite for knowledge

Like to research and ask questions

Want an exceptional educational experience
Here's a look at the convocation, University Day,  and other meets at VIT.
The Gateway to VIT – VITEEE 
Students aspiring to apply to courses at VIT University can do so by taking the VITEEE entrance exams. The Vellore Institute of Technology Engineering Entrance Exam is a national-level engineering entrance test, which offers admission to 42 B.Tech programs. This entrance exam is commonly held for college admissions to all the VIT campuses; viz. Vellore (Tamil Nadu), Chennai, Amaravati (Andhra Pradesh), and Bhopal (Madhya Pradesh). 
This test is conducted for candidates across all states of India and in 4 other countries as well. Each year, around 2 lakh students take this exam for college admission to this university. 
In May 2021, the university then organized VITEEE through an online exam (ORPE), due to the pandemic situation. This year the VITEEE is expected to be held in April. The mode of the VITEEE 2022 exams (whether in-person or online exams) will be confirmed soon.
Since safety is of utmost importance, the university has taken steps to ensure that there is no inconvenience caused to students. The application process too has been made online. VITEEE 2022 online applications are now being accepted  for the academic year 2022. The exam registration fee is INR 1,250.  You can find all the information on the programs, facilities, and the process on their website. You can apply using the link here.
Eligibility Checklist
If you wish to enroll for the VITEEE 2022, then here are a few things that you need to know before you do so. These would definitely help you gain more clarity before you apply for VITEE:
Students must have completed or shall be appearing for their 10+2 examinations in 2022. 

Students should be a Resident, Non-Resident Indian, or a PIO

Foreign candidates who have studied or are studying abroad can apply directly through that category at

https://admissions.vit.ac.in/irapplicationug/

.

Those born on or after 1st July 2000 are eligible to apply for college admissions for undergraduate courses in Engineering this year.

To be eligible for B.Tech. programs, candidates must have studied Mathematics along with Physics and Chemistry in their 11th and 12th grades. 

Candidates who have studied Biology/Physics/Chemistry in their 10 +2 or Higher Secondary Board are eligible for programs in the Bio-stream only. Additionally, upon joining, the students need to mandatorily register for a bridge course in Mathematics.

These include:

  B.Tech. Bio-engineering(VIT-Bhopal)

  B.Tech. Biotechnology(VIT, Vellore)

  B.Tech. Computer Science and Engineering with specialization in Bioinformatics(VIT, Vellore)

  B.Tech. Computer Science and Engineering (Specialization in Health Informatics) (VIT-Bhopal)
Syllabus and Pattern
The exam duration is 2 hours and 30 minutes. The VITEEE tests candidates in 5 different subjects. It also includes an aptitude test. These subjects are Physics, Chemistry, Mathematics, Biology, and English/Aptitude
Selection and College Admission Process
The Selection will be based on the rank secured through the CBT (Computer Based Test).

These selected candidates will be called for online counselling based on their ranking.

Eligible candidates may select a specific campus and a program during the counselling round.

Students need to initiate payment of full fees.

After this, they can attend classes (online or in-person – as decided by the university).
Placements
Every student dreams of a great career start, after completing their undergraduate education. Therefore student placements are of prime importance in the final year at VIT! 
VIT is a proud holder of the Limca book of records for the highest number of recruitment by IT sector companies since 7 years. The university holds the records in the category for placements sourced from a single institution . Cognizant, TATA Consultancy Services, Accenture, Wipro, and Infosys are a few names in the IT sector that recruit at VIT. These companies have had about 8,000 placements in the year 2016. Not surprisingly, these numbers are seen to be increasing each year. 
In addition to this the placement cell in VIT also takes care of student internships. This ensures valuable hands-on work experience for all its students. The cell helps to provide international internships at leading MNCs across the globe. Around 10 students, each year receive internship opportunities in the USA, UK, Ireland, Japan, China, Israel, Taiwan, UAE, Kenya, Germany, Nigeria, and Italy. in addition practical application of knowledge, these internship programs also help students earn a stipend,. 
Placements – 2021
In the year 2021, about 140 companies offered 1021 super dream placements at VIT. This included the highest CTC offer of INR 75 lakhs per annum (offered by Microsoft). 7 students got placement offers in Microsoft with the Super Dream Offer. Here are some other highlights from placements at VIT in 2021:
6751+ students placed and still counting
11180+ Offers (includes all 4 campuses) and still counting
Average Salary INR 75 LPA
List of Companies Visited: 521+ and still counting
Have You Applied To VIT Yet?
Thousands of students across India and the globe consider this university for college admissions. Careers of students can reach unthinkable heights with the backing of the VIT brand name. After all, who would want to miss out on the many super-dream placement offers and other dream jobs! So, have you applied for your college admission to VIT University, yet? 
Feel free to take the help of our expert counsellors for guidance for choosing careers and  college programs.
For any other queries or information on VIT, you can check here.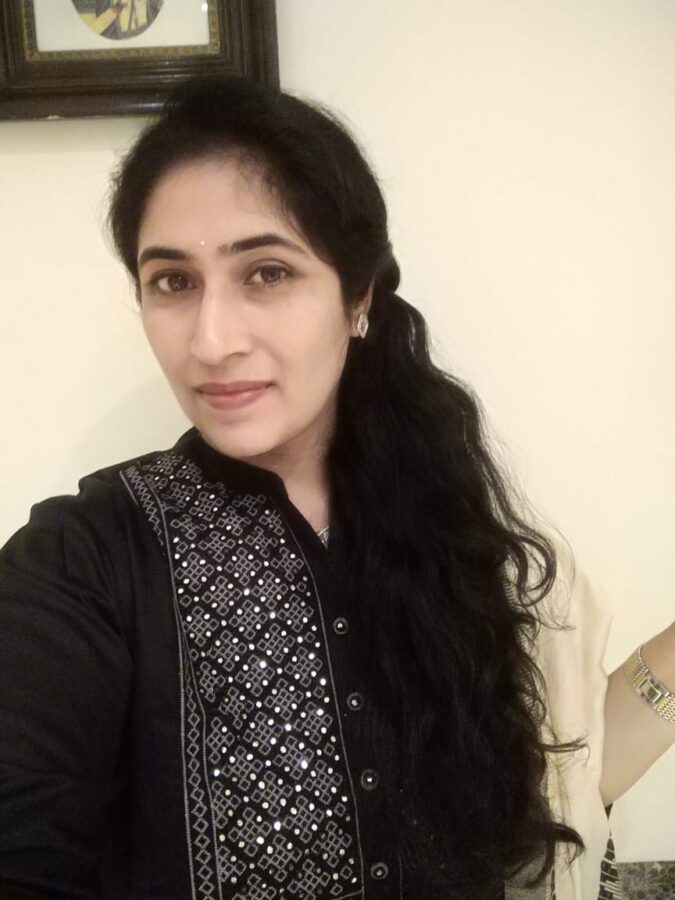 Nisha is an ex-banker, who has also worked in the IT industry. Being a 'chai ke saath book' lover, she decided to take forward her love for writing through blogs. When she's not making her own DIY cosmetics and jewellery, she tries growing her own veggies at home and experiments with new ways to reuse trash. An avid yoga enthusiast, she is also a trained instructor.