Career guidance and planning is the most important step in a student's life. It is necessary to make sure that you create your future with the most suitable career. But, your ideal career can become a spectacular success only when you work with passion, focus, and commitment towards it. Take the case of the many successful, Indian women entrepreneurs and professionals who made it big through their amazing work and contribution to their respective fields.  
Their lives and careers are an inspiration for all students – no matter what your background is! Their work speaks for themselves and can give you the perfect career guidance for your dream career. It will also help you align your career choices and the subjects you need to pursue to match them.
Find out how you can align your passion with your career goals here.
What Makes Successful Women Different?
It takes determination and the 'never give up' attitude for making a mark in one's career. The limitations and challenges that these women had to face made their career achievements inspirational. They charted their own course by observing and applying the best practices in their respective fields. Hence their real-life experiences and learnings are perfect career guidance for aspiring students. Some of the qualities and career choices that helped them in their success are:
Successful professionals do not pursue multiple degrees or take numerous entrance tests. Instead, like these women icons, they choose suitable courses and make their college learnings work in favour of their personal progress and career growth.
Early hands-on experience
Without real-life application and learning, it is not possible to grow further in a career. They observed the work around them, worked in various roles, worked at ground levels, and experimented with new stuff. 
These women pursued varied career lines. Some of the fields they worked in were quite new and unheard-of when they started out. It was their curiosity and drive to pursue their interest that helped them set a benchmark for others.
That's right! Upskilling has been the mantra for all the successful personalities we see around us. It's a great way to explore new areas and innovate. Additionally, it helps respond to the changes around and keep up with the current trends.
Everyone has to go through changes – but leaders and changemakers transform themselves. You can become the best version of yourself only when you know your potential and compete only with yourself. This is why career guidance and counselling are important before you decide on your career path ahead.
Career Guidance – By Setting An Example
Women have made their mark through their innovative work and career choices across all fields. Here are the few women who have led the way with pride and are an inspiration for students and working professionals across the country:
Biotechnology
Kiran Mazumdar Shaw is a billionaire entrepreneur. She is the executive chairperson and founder of Biocon Ltd. and Biocon Biologics Ltd. 
Education
She studied at Bangalore's Bishop Cotton Girl's High School and Mount Carmel College, Bangalore. She later pursued her Bachelor's Degree in Zoology from Bangalore University.
Banking & Finance
Arundhati Bhattacharya is a highly experienced business leader and was previously the Chairperson of the State Bank of India. She is presently the Chairperson and CEO of Salesforce India, which is a software company for cloud-based solutions.
Education
She attended St.Xavier's school in Bokaro, pursued English Literature from Lady Brabourne College, and then graduated from Jadavpur University. She later took the entrance exams conducted by SBI for the position of probationary officer.
Healthcare 
Preetha Reddy is the Vice Chairperson of one of the largest health conglomerates in India – the Apollo Hospitals. During her work she was in charge of planning, designing, and funding many projects of the group.
Education
She completed her undergraduate degree with a Bachelor of Science in Chemistry from Madras University. She further obtained a master's degree in Public Administration from Annamalai University.
E-Commerce 
Falguni Nayak is the founder & CEO of Nykaa, the beauty, wellness, and fashion-based E-Commerce company. She is an experienced investment banker and worked with the Kotak Mahindra group for 19 years before she turned into an entrepreneur.
Education
She graduated from the Sydenham College of Commerce and Economics. After this, she completed her postgraduate degree from the Indian Institute of Management, Ahmedabad.
Science & Medicine
Soumya Swaminathan serves as Chief Scientist at the World Health Organization. She is a pediatrician and known for her research work.
Education
She completed her M.B.B.S. from the Armed Forces Medical College, Pune. She did her post-graduation with an M.D. from AIIMS, Delhi.
These women are not just popular names or their achievements alone. They are leaders who have given belief to others and encouraged the next generation to live their dreams without fear! You could be the next inspiration once you have the right clarity and career guidance for your future. 
Seek Career Guidance from an Expert Today!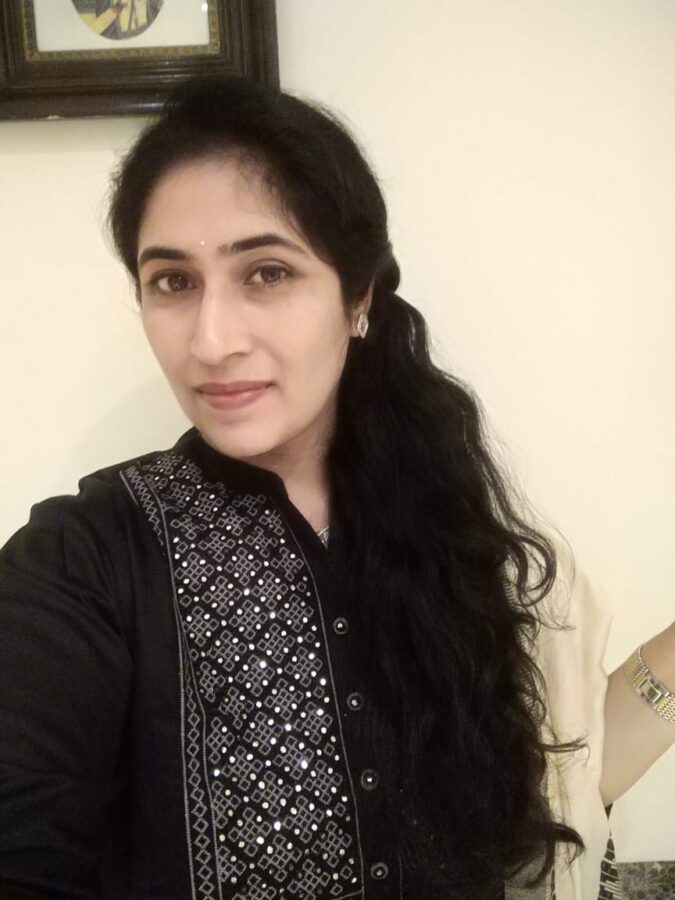 Nisha is an ex-banker, who has also worked in the IT industry. Being a 'chai ke saath book' lover, she decided to take forward her love for writing through blogs. When she's not making her own DIY cosmetics and jewellery, she tries growing her own veggies at home and experiments with new ways to reuse trash. An avid yoga enthusiast, she is also a trained instructor.